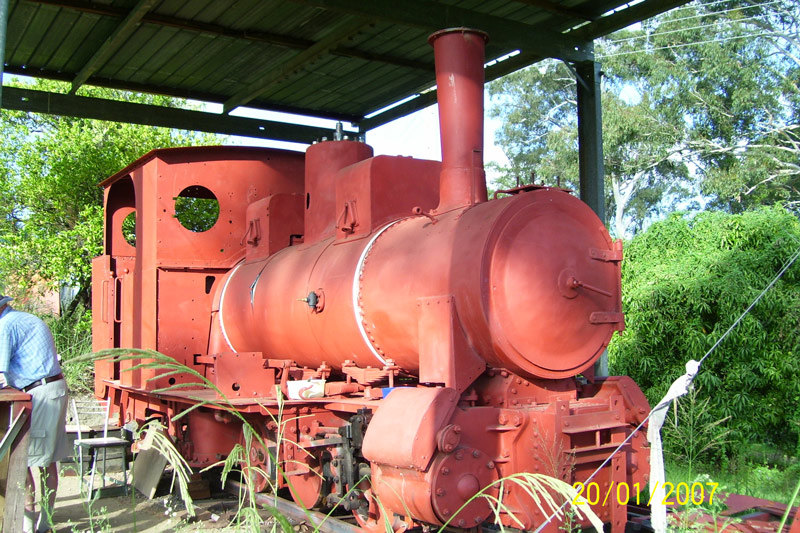 The Buderim Tramway Krauss loco under static restoration at Wise's Farm; at this stage the side tanks had been removed and the loco is in red oxide undercoat paint.
Stovepipe chimney since replaced by a diamond stack version as originally fitted during the loco's years on the Buderim Tramway.
This photo was contributed by Ken McHugh following his visit to the Wise's Farm restoration site on 20 January 2007.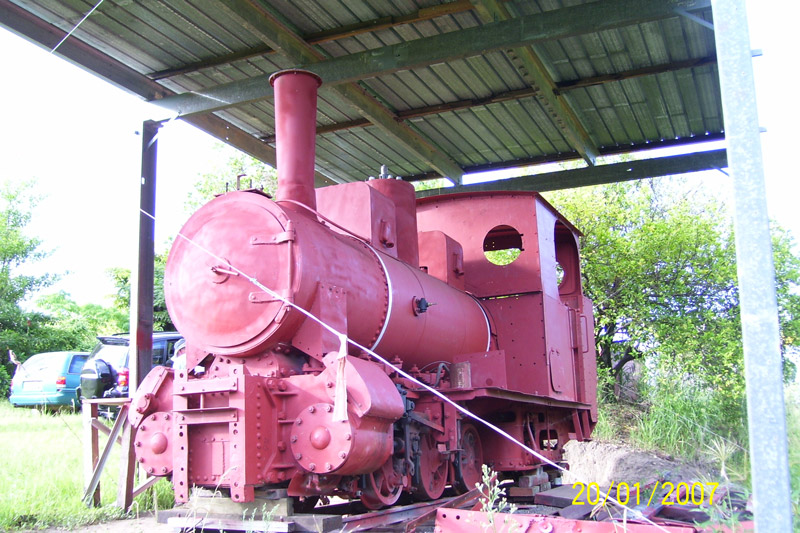 A second view of the Buderim Tramway Krauss in the early stages of static restoration at Wise's Farm, Buderim.
The side tanks and running gear had been removed for repair, but the two sand boxes had been re-mounted on top of the boiler.
This photo was kindly provided by Ken McHugh and is dated 20 January 2007.
'Krauss' as the webmaster found her stored at Kallangur on 12 April 2003.
The loco had developed a bit of a list, and the chassis is obscured by quick-growing grasses!
A plastic drum was being used to prevent rainwater entering the stovepipe chimney, and the boiler-top sandboxes were removed.
'Krauss' has since been beautifully restored by volunteers of the Buderim Palmwoods Heritage Tramway Incorporated.
References
Page updated: 28 September 2021