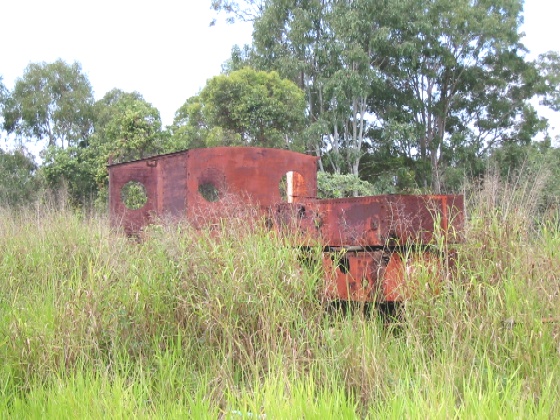 Dulce is privately owned and was stored dismantled at Kallangur at the time of my visit on 12 April 2003.
Identification was difficult but I believe this view is Dulce's frame, cab and side tanks, engulfed by long grass.
(The cab rear spectacle plate doesn't match the modified 'Dulce' as seen below, but perhaps is a replacement.)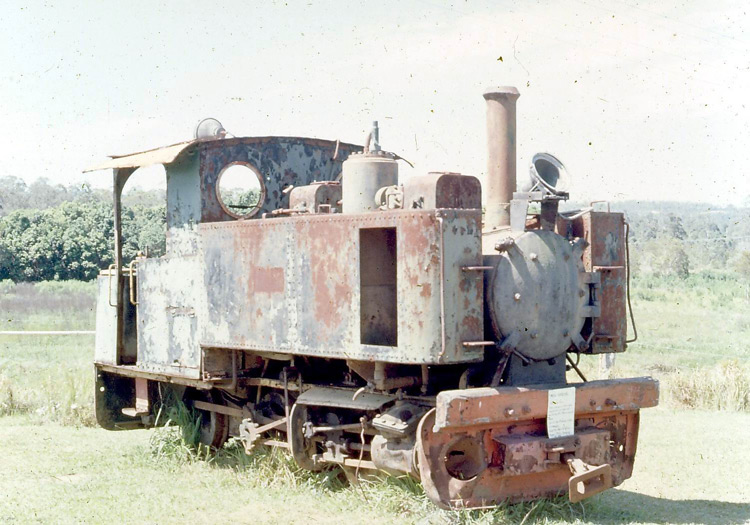 Dulce was first plinthed as a park engine at Seal Park, Tanawha, as seen in this undated photo kindly provided by Anthony Winstone.
The front frame plate shows evidence of a tough life!
Comparison with the photo below highlights the extensive modifications from 0-4-0WT wheel arrangement, with much larger water tanks and an open rear cab.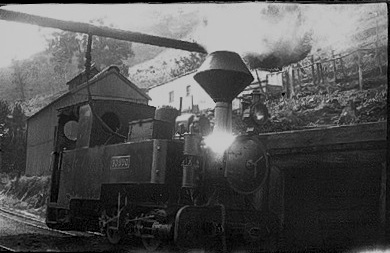 A much earlier view of Dulce – in original 0-4-0WT form – taking water at Burrinjuck Dam, with the engine shed behind.
References
Page updated: 28 September 2021