<![if !vml]>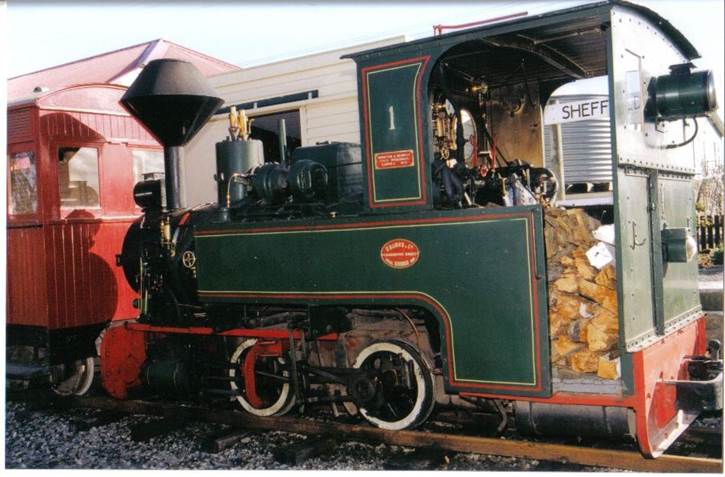 <![endif]>
The little 7-ton Krauss hybrid loco, a combination of Krauss b/n 5800 & 5682, working at the Redwater Creek Tramway in 1997.
It now carries No.1 and is evidently wood fired, judging by the wood stack jammed into the cab!
This photo was kindly contributed by Russell Dunn.
<![if !vml]>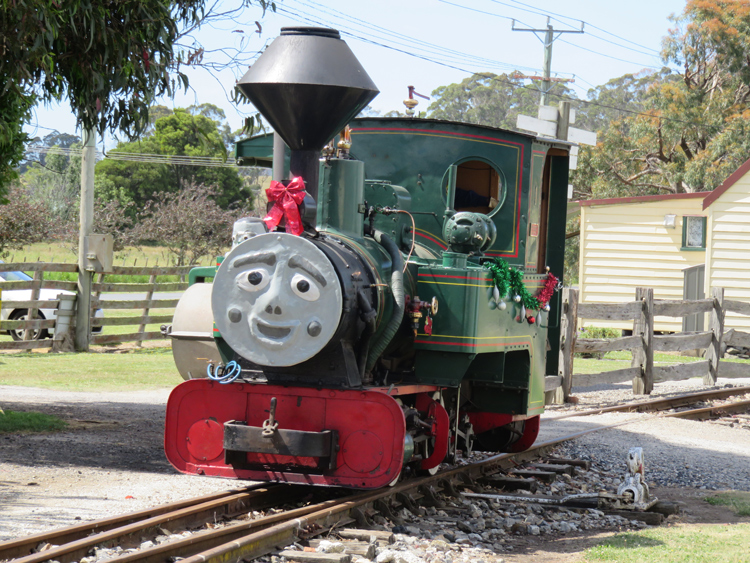 <![endif]>
The Hybrid Krauss loco in Christmas Livery, as photographed by Chris Thompson on 5 December 2015.
<![if !vml]>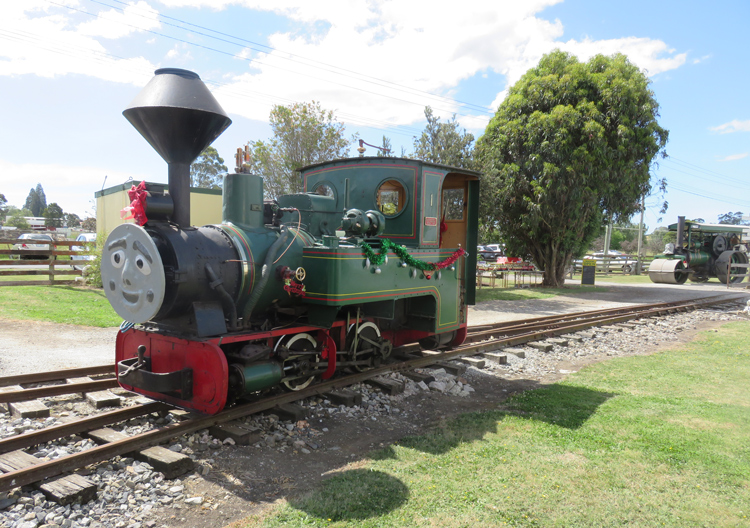 <![endif]>
A steam turbine generator can be seen mounted on the side tank, powering front & read electric headlights.
Steam traction engines also feature at the Sheffield Steam & Heritage Centre, and an operable exhibit can be seen in the background.
<![if !vml]>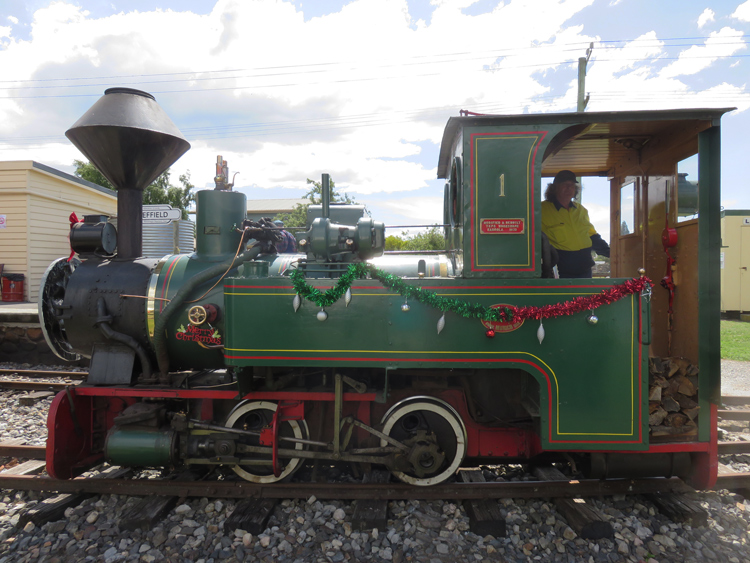 <![endif]>
The outside Stephenson valve gear can be seen in this view.
<![if !vml]>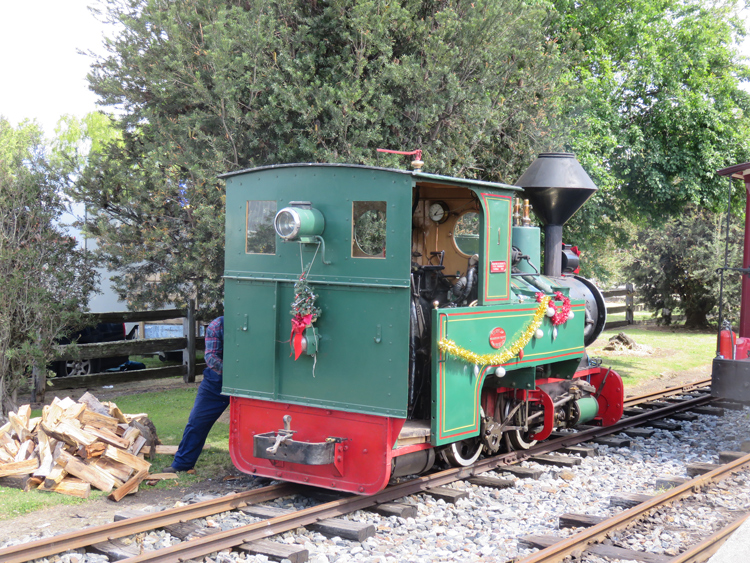 <![endif]>
The hybrid Krauss locomotive is evidently wood fired! Here the crew are replenishing the wood pile stacked in the cab.
<![if !vml]>
<![endif]>
Cabside view. I believe 'No.1' refers to the Sandfly Colliery Tramway where Krauss b/n 5682 was apparently the No.1 loco.
<![if !vml]>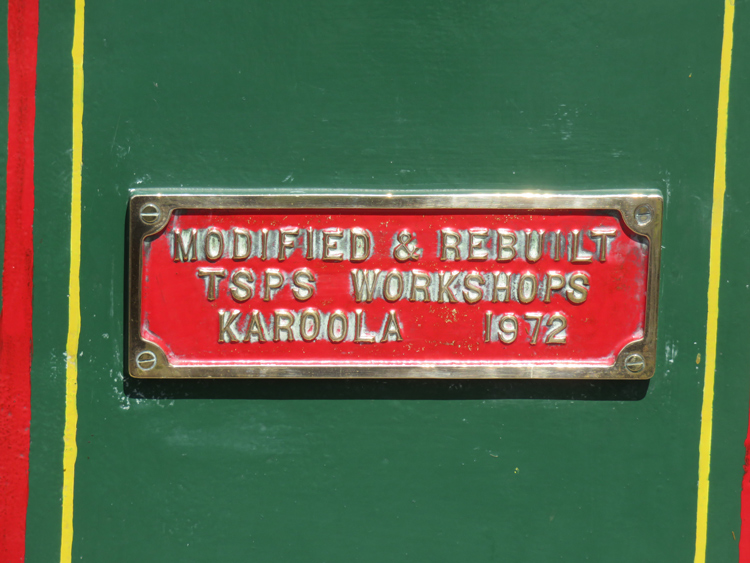 <![endif]>
Brass 'Rebuilders Plate' commemorating the creation of the Hybrid Krauss by the Tasmanian Steam Preservation Society
at their Karoola (Second River Tramway) workshop in 1972.
<![if !vml]>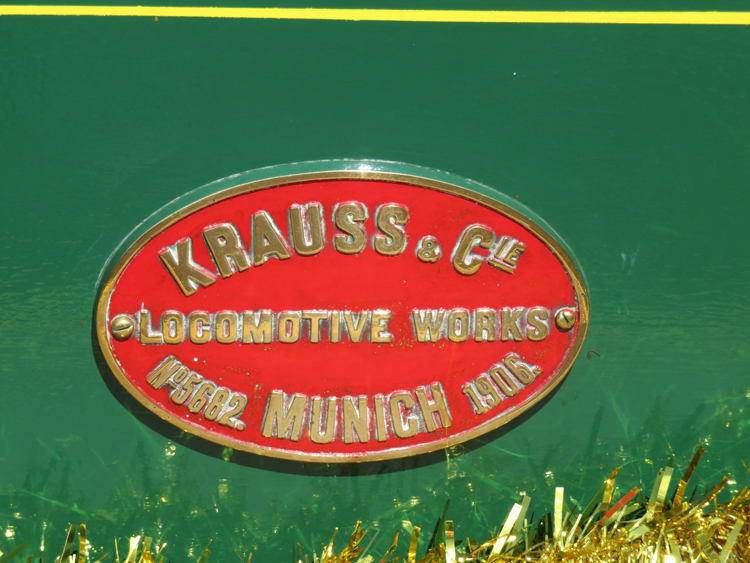 <![endif]>
Krauss Builder's Plate detail, showing No.5682 of 1906 – Krauss Locomotive Works, Munich.
The high polish & Brasso residue shows the pride taken in this wonderful little loco's appearance!
References
Page updated: 14 September 2021