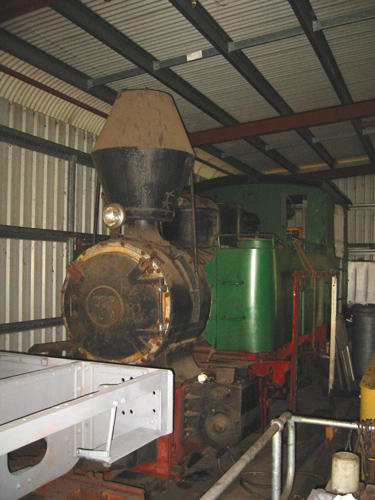 My visit to the Australian Sugar Cane Railway on 27 December 2004 found Qunaba Mill No.4 'Jumbo' in dry storage at the rear of the Running Shed.
The loco appeared complete and generally a good candidate for restation, but I understand it requires firebox remediation.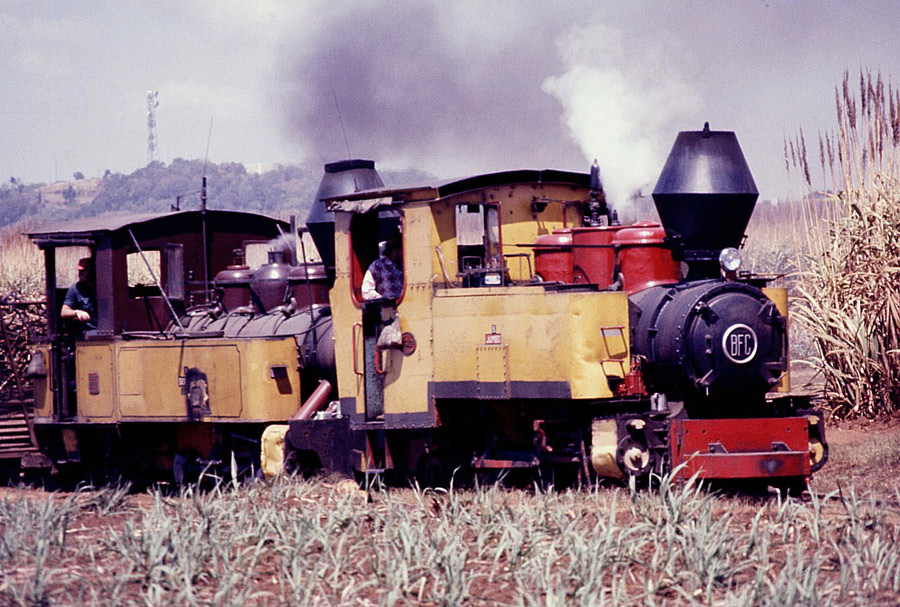 Ross Driver kindly provided this photo of No.4 'Jumbo' leading No.2 'Skipper' working hard double heading a load of cane up Johnson's Hill into Qunaba Mill circa 1977.
The yellow & red livery was a feature of the Qunaba Mill locomotives, whereas the Bundy Fowlers carried Hawthorn Green when first built.
Ross also provided this 1974 photo of No.4 'Jumbo' waiting in a loop for another cane train to pass.
Ross is driving No.4 while his younger brother is the driver of the approaching train.
References
Page updated: 11 December 2022