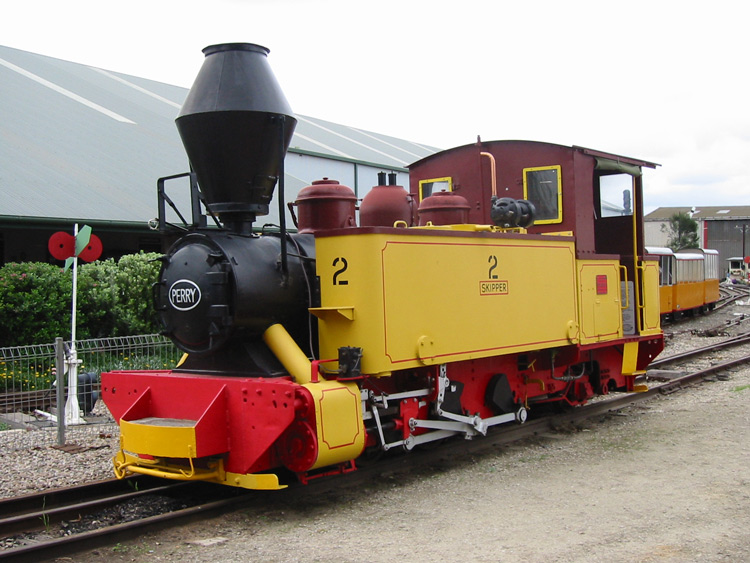 No. 2 Skipper displayed on dual-gauge track (2' and 3' 6" gauge) at the entrance to the National Railway Museum, Adelaide on 24 September 2005.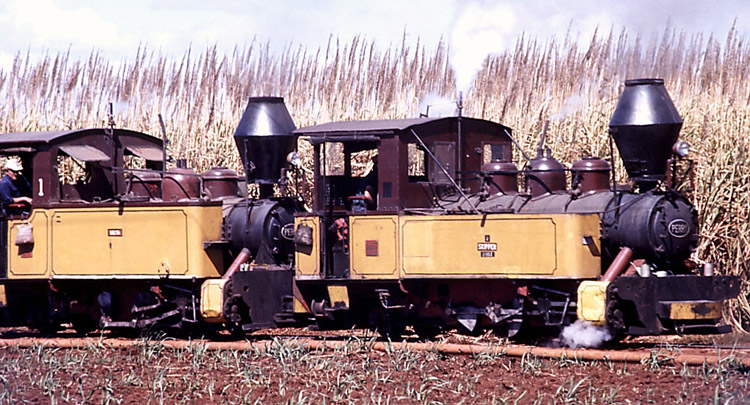 No.2 'Skipper' double-heading with No.3 'Flash' at Qunaba Mill in 1976 as they work hard uphill with a load of sugar cane.
The driver on Skipper was Dennis Eadey and the driver on Flash was (Blue) Ray Gilbert.
This photo was kindly provided by Ross Driver, also a member of the mill locomotive staff.
References
Page updated: 10 July 2018