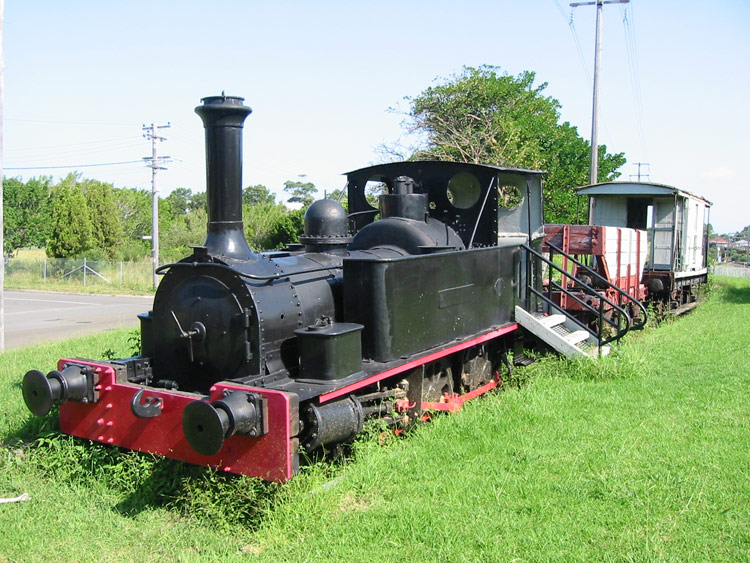 South Bulli No.2 displayed at Bulli station on 19 March 2006.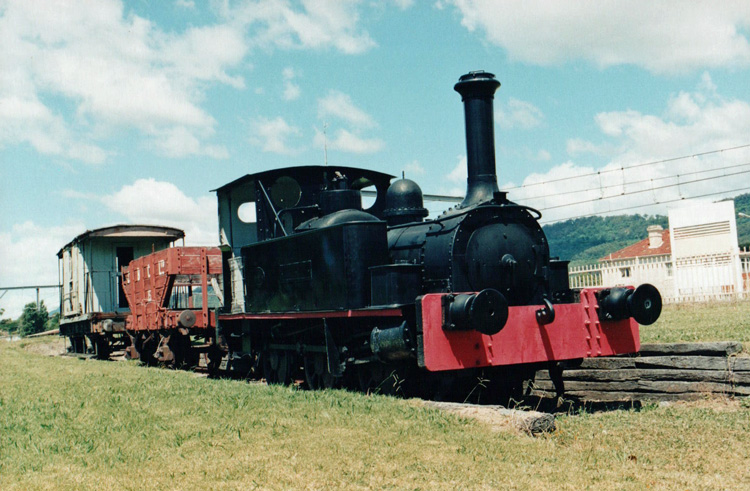 A scanned photo view of South Bulli No.2 and her short train at Bulli Station, circa 1999.
The nameplate, builder's plate, brass dome and other refinements are removed, presumably for safekeeping - a necessary adjunct to open display.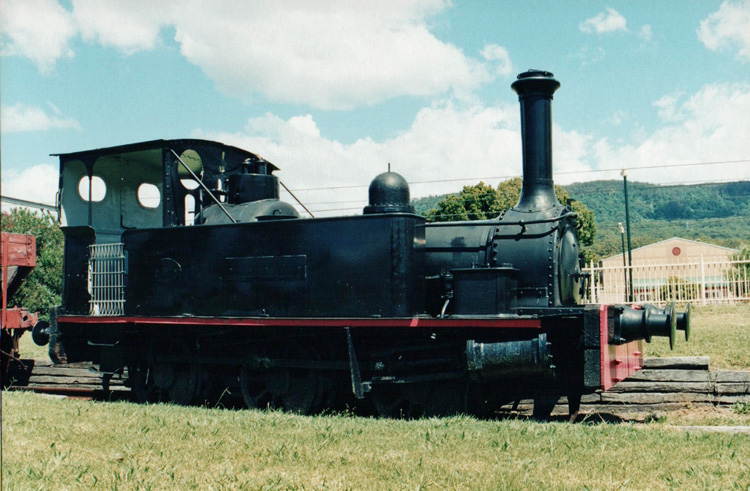 A second view of South Bulli No.2 circa 1999.
It can be seen that the antique buffer beam comprises wooden beams behind a heavy steel plate.
References
Page updated: 10 June 2015