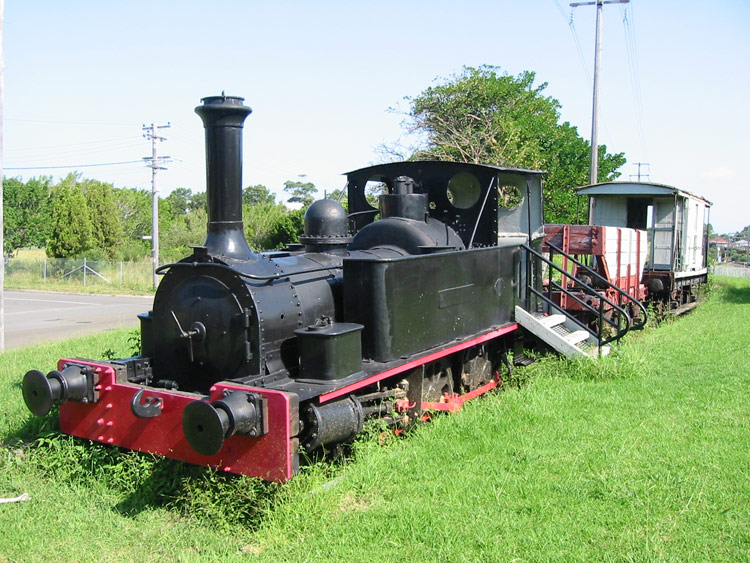 South Bulli No.2 and its short train displayed at Bulli station on 19 March 2006.
The rolling stock is an AIS brake van and a Corrimal Balgownie / Corrimal Coal & Coke timber coal wagon.
The timbers of the old 4-wheel coal hopper wagon were showing the effect of age and rot.
More recent photos show a security fence has been erected around these exhibits, but they remain open to the weather.
It seems the track is sinking underneath the loco, particularly at the front, and it now leans noticeably forward.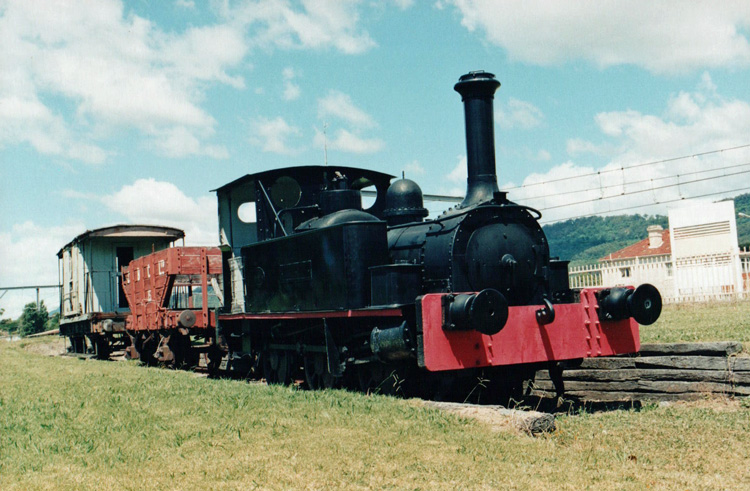 A scanned photo view of South Bulli No.2 and her short train at Bulli Station, circa 1999.
The nameplate, builder's plate, brass dome and other refinements are removed, presumably for safekeeping - a necessary adjunct to open display.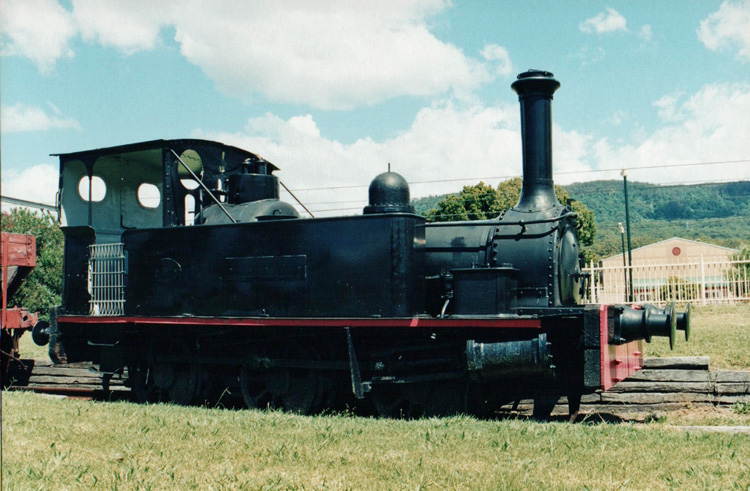 A second view of South Bulli No.2 circa 1999.
It can be seen that the antique buffer beam comprises wooden beams behind a heavy steel plate.
The front of the loco has sunk considerably since that photo was taken.
<![if !vml]>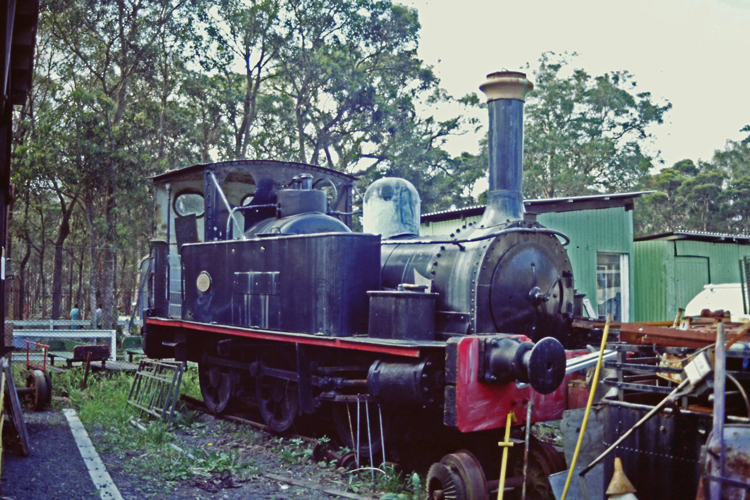 <![endif]>
My thanks to Graeme Nitz for contributing this view of South Bulli No.2 at the ILRMS, Albion Park on 04 November 1989.
At this stage, the brass builder's plate – but not nameplate - was affixed to the cab; both are now removed, presumably for safe keeping.
The loco also sports a brass steam dome cover, also now absent as displayed at South Bulli.
(Amongst the surrounding bric-a-brac are the bunker and driving wheels of one of the A & D Munro Shay locomotives.)
References
Page updated: 20 March 2021