Fs 452

Displayed at Collie Museum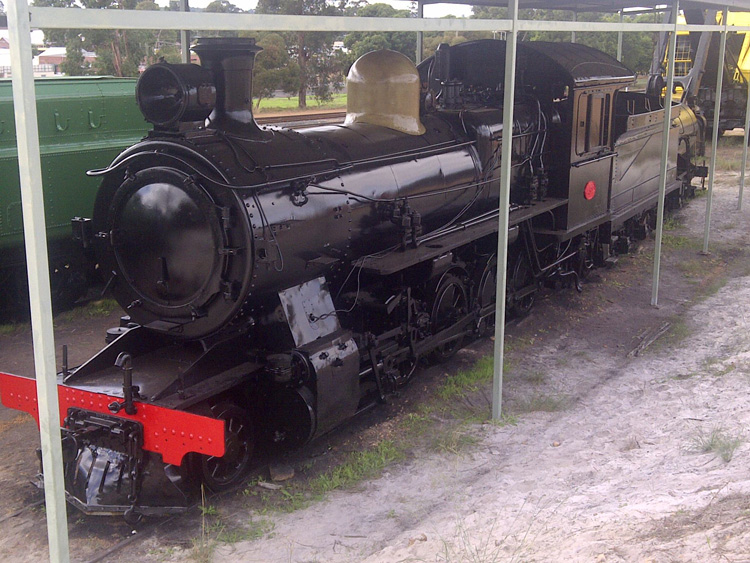 Fs 452 has recently been freshly repainted in this view contributed by Brett Mohen and dated 23 April 2013.
The F-class were introduced in 1902 with 15 examples supplied by Dubs & Co, Glasgow to the West Australian Government Railways. These 4-8-0 locomotives were based on the design of the New Zealand Railway's B-class and proved successful in their intended role as heavy freight locomotives. The success of the initial 15 F-class locomotives led to the North British Locomotive Co. (successors to Dubs & Co.) receiving an order for 12 further examples which were built in 1912 and a final order for 20 which were built in 1913. The final two of the 1912 order were delivered with superheated boilers and this improvement was found to greatly improve steaming and fuel economy. Accordingly the rest of the F-class were gradually rebuilt with superheaters and reclassified as the Fs-class.
The majority of the Fs-class locomotives remained in service with the West Australian Government Railways towards the end of steam operation, with most withdrawn between 1967 and 1971. The last was Fs 460 which was retired on 14 August 1972.
Fs 452 was built by the North British Locomotive Company as their Builders Number 20087 of 1913 and originally numbered F 398. It was superheated in 1947. Fs 452 was withdrawn in June 1971 and sold to the Collie Tourist Board in March 1974. It can now be found at the Coalfields Museum, Collie in company with W 943 and V 1215. It is displayed with a 4-wheel auxiliary water tanker of the type commonly paired with Fs-class locomotives.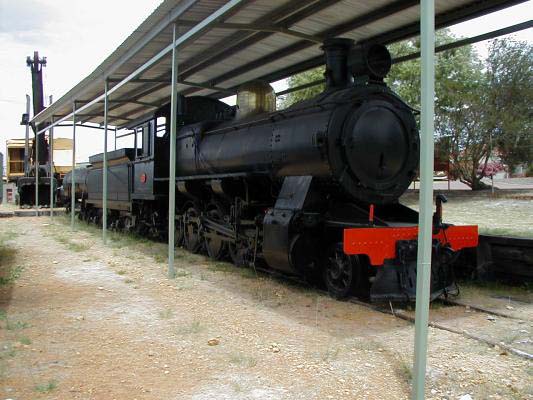 Fs542 displayed under a weather roof at the Collie Museum on 14 November 2001.
This view was kindly contributed by Stuart Jackson.
a

A. Gunzburg 'A history of WAGR steam locomotives', published by ARHS (Western Australian Division) 1984.

b

Gray. W. K., 'Guide to Rail Transport Museum, Bassendean, Western Australia',

Australian Railway Historical Society W. A. Division, First Edition November 1999.
Page updated: 27 November 2013