C 22

Beyer Peacock 4414 of 1902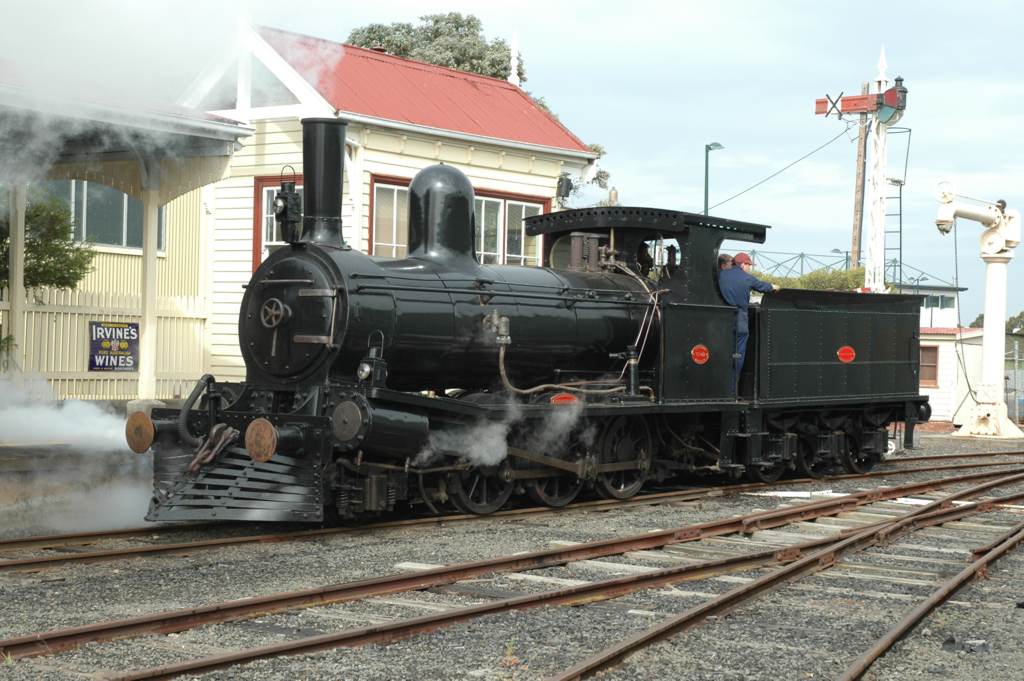 This fine view of 15 November 2009 shows C22 at the Tasmanian Transport Museum on its first passenger trip since overhaul.
C22 was officially relaunched in April 2010. This photo was contributed by Stuart Dix.
This locomotive was built by Beyer Peacock & Co in 1902 as their builder's number 4414, being one of the Tasmanian Government Railway's C-class 2-6-0 locomotives. 27 original members of this class were supplied by Beyer Peacock and Co. for goods train working; a 28th class member was later acquired secondhand. a, b
This Beyer Peacock design found buyers in many Australian states and similar locomotives were supplied to the South Australian Railways as their Y-class, and the West Australian Government Railways as their G-class. Private operators ordered yet more examples, including the Silverton Tramway Y-class.
Six members of the Tasmanian Government Railways' C-class were later rebuilt to the CC class, which featured a higher-pitch Belpaire boiler and the characteristic TGR front-end comprising an extended / self-cleaning smokebox and stovepipe chimney. A later rebuilding variant was the CCS class which added superheating, Walschaerts valve gear and new cylinders to the CC design. C22 is the most original of the preserved TGR C-class and retains a sloping smokebox front. In comparison, preserved sister C1 has an extended smokebox with vertical front. b, c
C22 was restored to working order in 1983 for use at the Tasmanian Transport Museum at Glenorchy, Hobart. My visit to the TTM on 30 April 2003 found C22 to be under overhaul with the boiler removed from the frames. Repairs have since been completed and C22 was officially relaunched in April 2010.
A complete history of the TGR C-class and this locomotive is provided in the exhibit guide book "Locomotives of the Tasmanian Transport Museum". Your webmaster considers the TTM a fine museum with a variety of well restored railway, tramway and road exhibits, and thoroughly recommends a visit!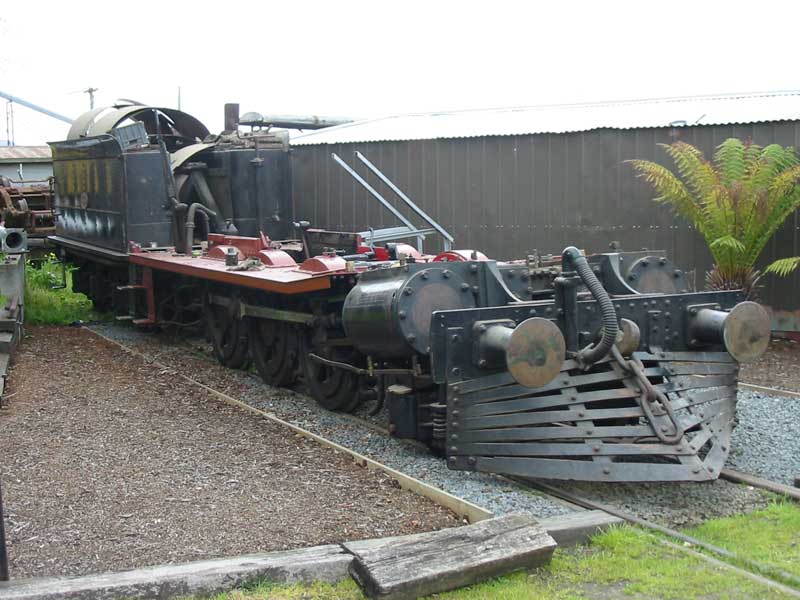 This photo of 30 April 2003 shows the frame of C22 under overhaul at Glenorchy.
References
a

Dix, A., Beck, D., and Dix M. 'Locomotives of the Tasmanian Transport Museum Glenorchy Tasmania',

published by the Tasmanian Transport Museum Society, October 1991.

b
Cooper, G & Goss, G 'Tasmanian Railways 1871 - 1996, 125 Years - A Pictorial History' published by C G publishing Company.
c
Information provided by Melanie Dennis via email dated 14 July 2004.
d
Webmaster's observation or comment.
Page updated: 24 June 2013