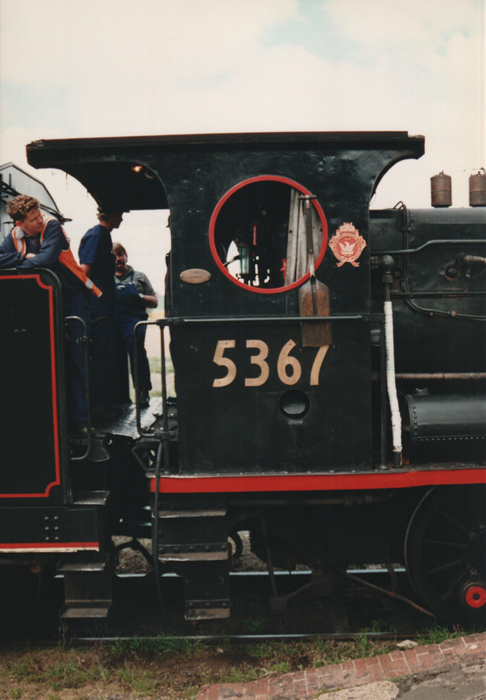 A detail photograph of 5367 at Cowra in 1996.
The Clyde Engineering "Phoenix" builder's plate is prominent on the cabside.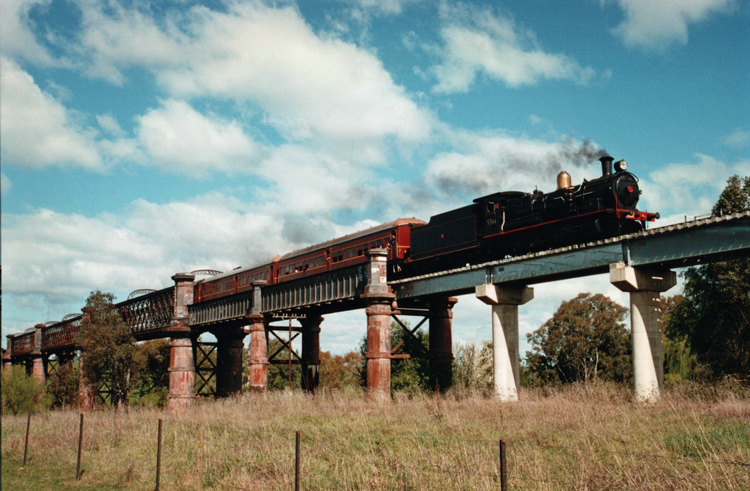 5367 crossing the Lachlan River bridge at Cowra, 1996.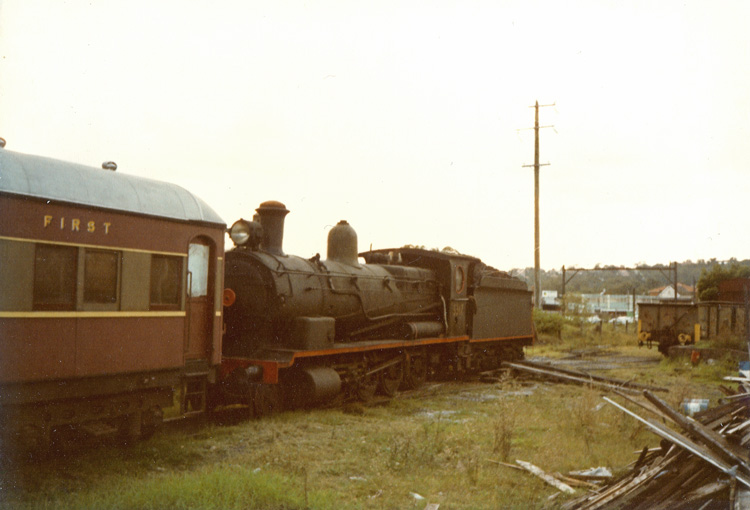 For a period in the 1980's, 5367 and train were often stabled at West Ryde Pumping Station in suburban Sydney.
5367 is seen in this old scanned photo (circa 1983) in company with its train of FS cars, a K-truck full of loco coal and surrounded by lighting-up wood.
(These sidings had been the domain of preserved loco MWS&DB No.4 during its working career, but are now long gone.)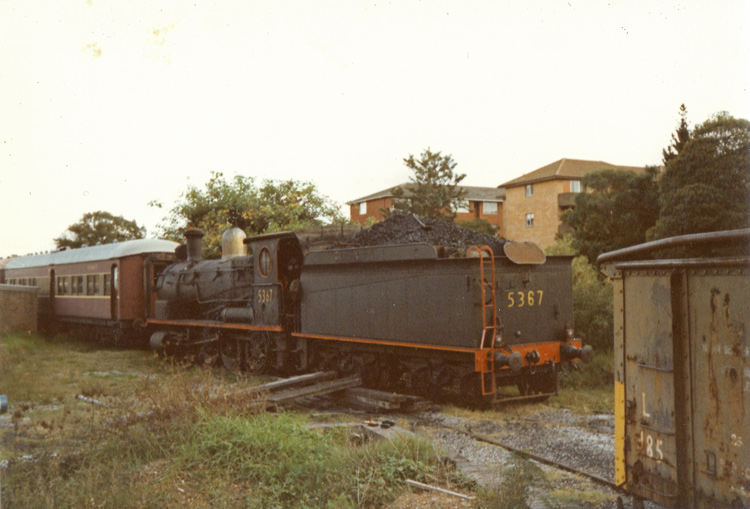 A second view of 5367 at West Ryde, circa 1983.
At that stage 5367 was paired with a 3650-gallon tender (I believe the one normally paired with 3237).
References
Page updated:  11 July 2015