<![if !vml]>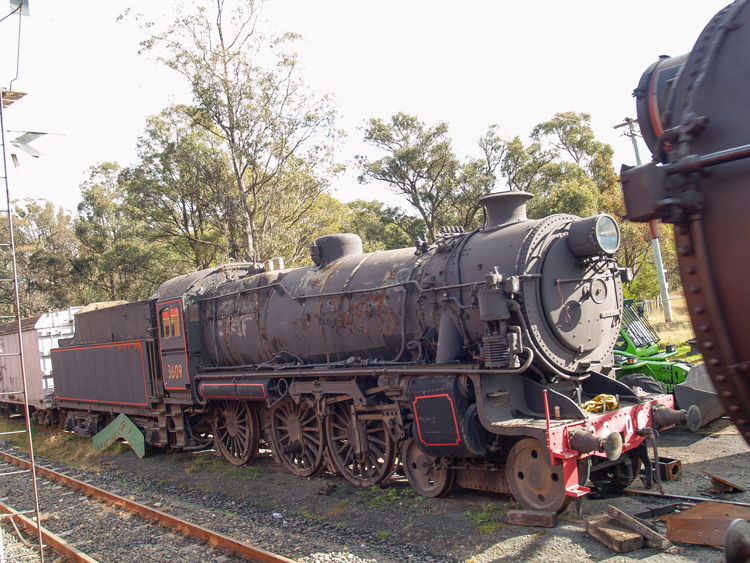 <![endif]>
3609 looking rather worn and weathered during storage within the workshop area at Trainworks on 22 July 2012.
The motion has been removed and weeds are starting to grow out of the water-soaked boiler lagging above the firebox.
The green steel resting against the tender bogie is a part of the valance from a 38-class loco!
This photo was snatched from the window of a passing 'loop line' train from Thirlmere to Buxton and return.
<![if !vml]>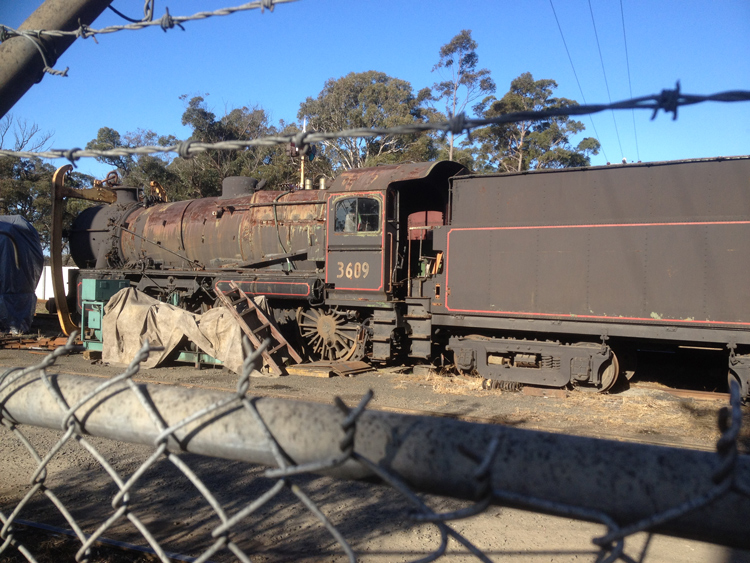 <![endif]>
Phil Brammer kindly contributed this 'over the fence' view of 3609 in the workshops area at Trainworks on 18 August 2015.
The yellow crane calipers at the front suggest it was being readied for a lift, presumably to release the bogie wheels or similar for exchange with 3642.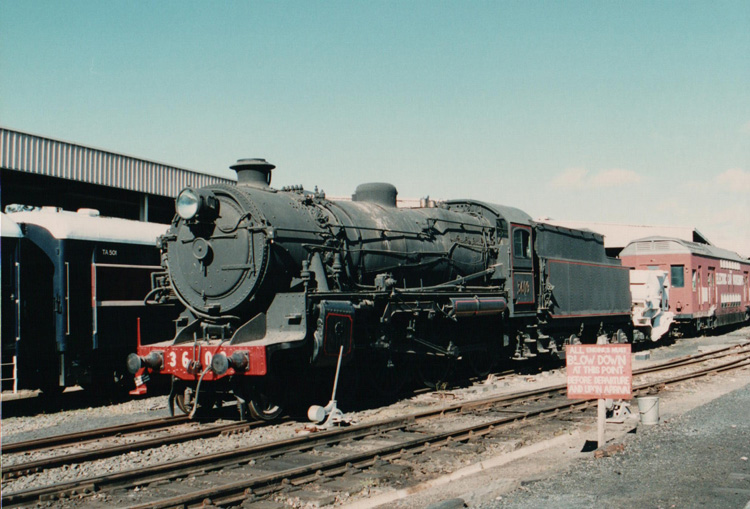 Shunting for exhibit repositioning at Thirlmere brought 3609 into the sunshine for a period in 1995.
It is wearing lined black livery, following a repaint in 1988.
<![if !vml]>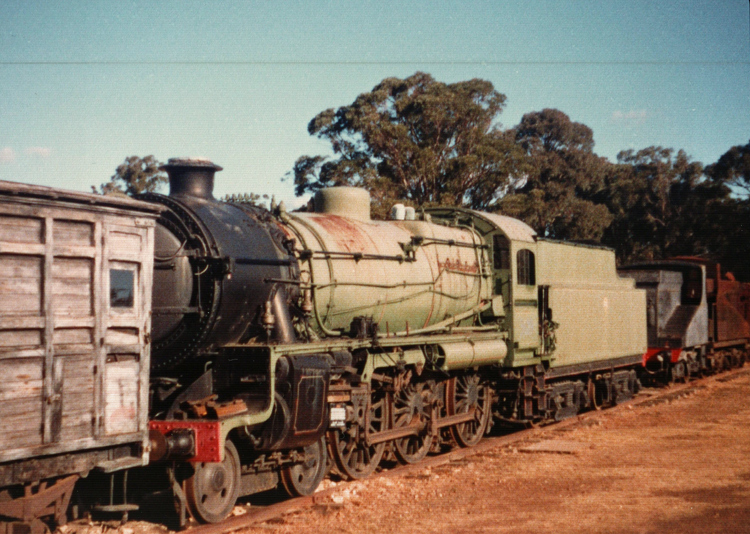 <![endif]>
This scanned photo dates from 1982, prior to the roof at Thirlmere being extended to the full length of the display sidings.
3609 is wearing the green livery it received when statically restored by NSWRTM volunteers at Petersham in the late 1960's.
In front of 3609 is an ancient 4-wheel, external frame goods van, while behind are the two fire-fighting tenders LO32 (4-wheel) and LO33 (bogie).
References
Page updated: 24 January 2019