South Maitland Railway Pty Ltd No. 24

10-class 2-8-2T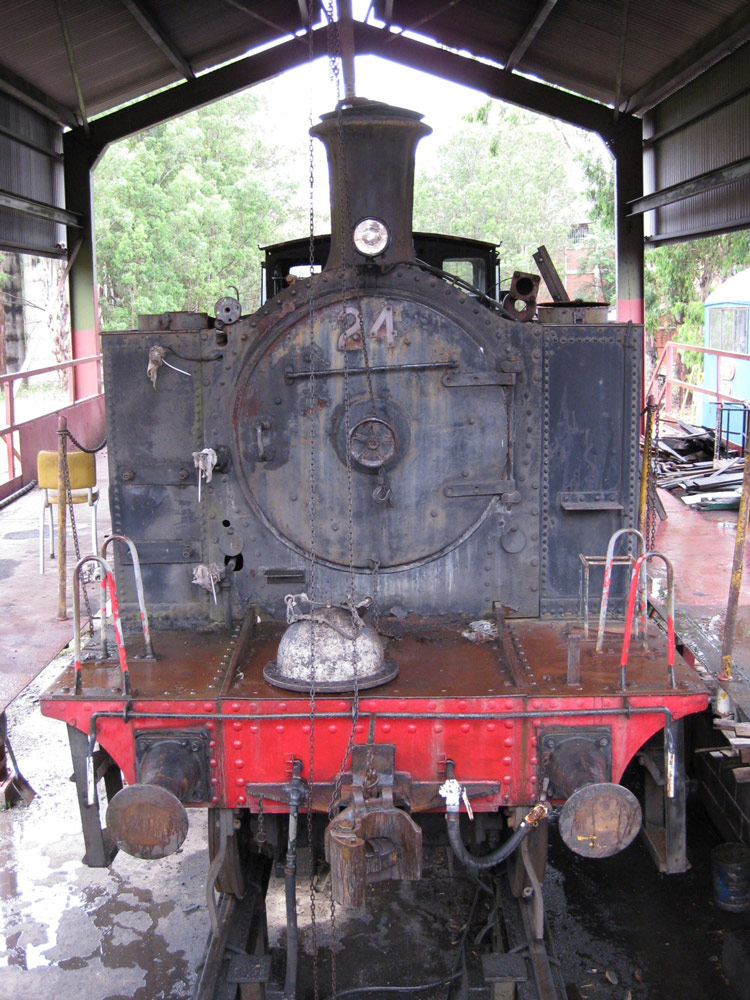 This photo is kindly provided by Jeff Mullier and shows SMR 24 in the RVR service bay on 2 January 2010, not long after dismantling work commenced.
This locomotive was built by Beyer Peacock & Co as their builder's number 6125 of 1922, becoming No.24 of the South Maitland Railway Pty Ltd's very successful "10-class" 2-8-2T locomotives. (a) No.24 was one of a number of repeat orders by the SMR for additional 10-class locomotives, which eventually numbered 14 examples. (c)
SMR 24 was one of the 10-class locos transferred to Coal & Allied's Hexham shed for coal train duties between Stockrington Colliery and the Hexham Washery. This duty was the final remnant of the once extensive Richmond Vale Railway system, however it too succumbed to closure in 1987.
Fortunately the four 10-class locomotives retired at Hexham were obtained for preservation by the Richmond Vale Railway Museum, together with approximately 50 of the 4-wheel non-air coal hoppers and several brake vans, and transferred to their Richmond Main Colliery site. (c) SMR 24 arrived at the Richmond Vale Railway Museum on 6 July 1989 and was first steamed at Richmond Main 22 July 1989. (b) SMR 24 was used on "Link Line" museum services to the neighboring Pelaw Main Colliery site, however it was withdrawn for ten year boiler inspection on 21 December 1997 (b) and subsequently placed on static display at the RVR. SMR 24 carries black livery with red lining and lettering. (c)
As at
August 2010, SMR 24 was being dismantled to allow for the boiler to have a full inspection. It is expected that this boiler will require moderately extensive repairs and hence it is planned to swap it with the less-worn boiler of SMR 30, in order to accelerate its return to service.
(b)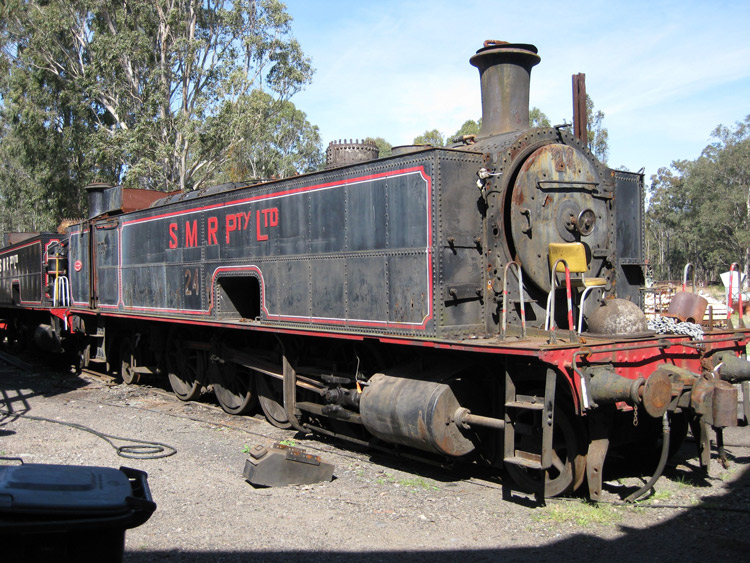 This photo is also provided by Jeff Mullier and shows SMR 24 & 30 awaiting overhaul in late September 2010.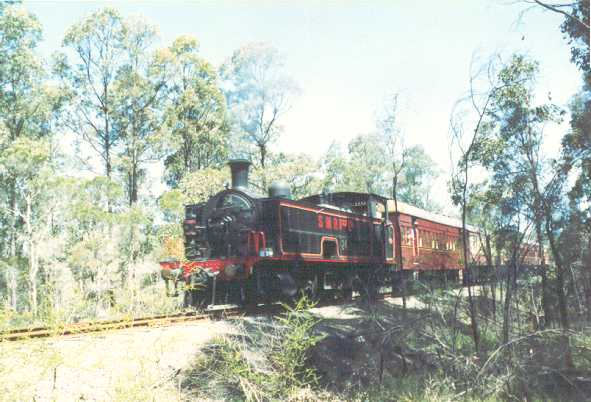 This much earlier scanned photo shows SMR 24 on a RVRM Link Line service to Pelaw Main Colliery on a sunny 1992 day.
References
| | |
| --- | --- |
| a | McNicol, S. 'Coals to Maitland', Railmac Publications, 1982. |
| b | Emails from J. Mullier received on 29 August 2010 & 7 October 2010 |
| c | Personal comment or observation. |
Page updated: 4 November 2010