South Maitland Railway Pty Ltd No. 22

South Maitland Railway 10-class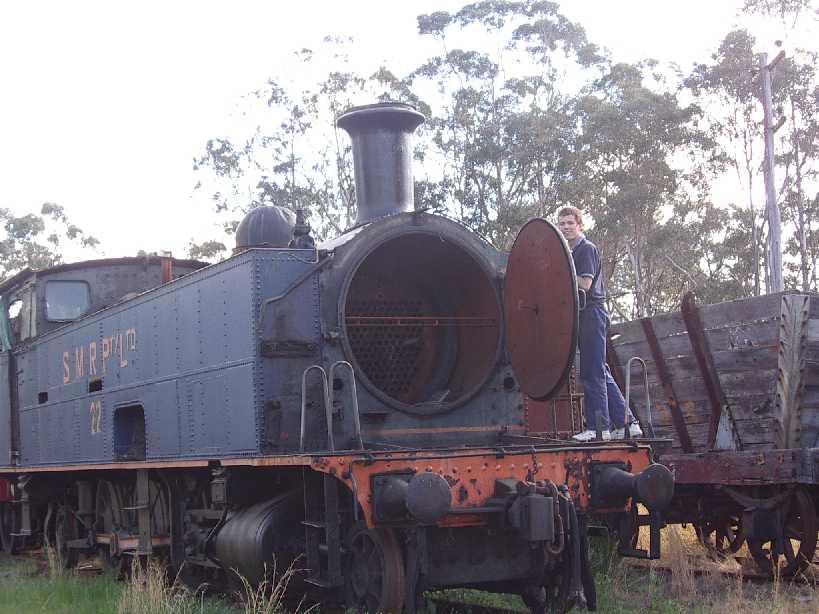 Paul Bird has provided this photo showing SMR 22 in storage at the Richmond Vale Railway Museum.
This locomotive was built by Beyer Peacock & Co as their builder's number 6055 of 1921, becoming No.22 of the South Maitland Railway's very successful "10-class" 2-8-2T locomotives. (a) No.22 was the sixth of the 10-class locomotives built for the South Maitland Railway, and the class eventually grew to 14 examples. (c)
SMR 22 was one of the 10-class locos that had been transferred to Coal & Allied's Hexham shed for coal train duties between Stockrington Colliery and the Hexham Washery. This duty was the final remnant of the once extensive Richmond Vale Railway system, however it too succumbed to closure in 1987.
Fortunately the four 10-class locomotives retired at Hexham were obtained for preservation by the Richmond Vale Railway Museum, together with approximately 50 of the 4-wheel non-air coal hoppers and several brake vans, and transferred to their Richmond Main Colliery site. (c)
SMR 22 arrived at the Richmond Vale Railway Museum on 6 July 1989. Some work was undertaken on this locomotive in the early 1990's although the condition of the boiler & motion were found to be in a much worse state than anticipated, and accordingly the work was stopped in favour of less-worn 10-class locomotives in the RVRM collection. SMR 22 is currently stored at the Richmond Main Colliery site, with no immediate plans for further restoration. (b)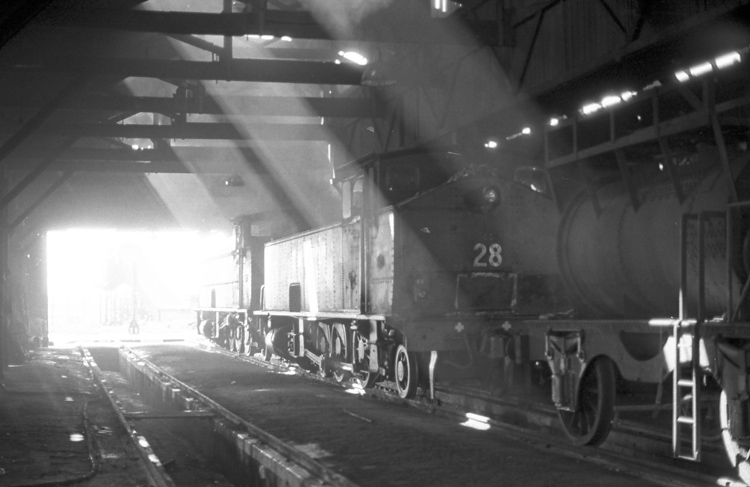 This atmospheric slide view is kindly provided by Anthony Winstone and shows SMR 22 and 28 within the SMR East Greta loco depot in 1980.
The unusual water tank behind the locos is built on the tender frame of a very early NSWGR steam loco; this tender frame was subsequently used in the
recreation of an appropriate tender for NSWGR loco M78 when that loco was restored in the late 1980's.
References
| | |
| --- | --- |
| a | McNicol, S. 'Coals to Maitland', Railmac Publications, 1982. |
| b | Continental Railway Journal' No.136 Winter 2003/04, published by Continental Railway Circle, page 102 |
| c | Personal comment or observation. |
Page updated: 4 November 2010