Carstairs

Perry Engineering b/n 9351.34.1 of 1934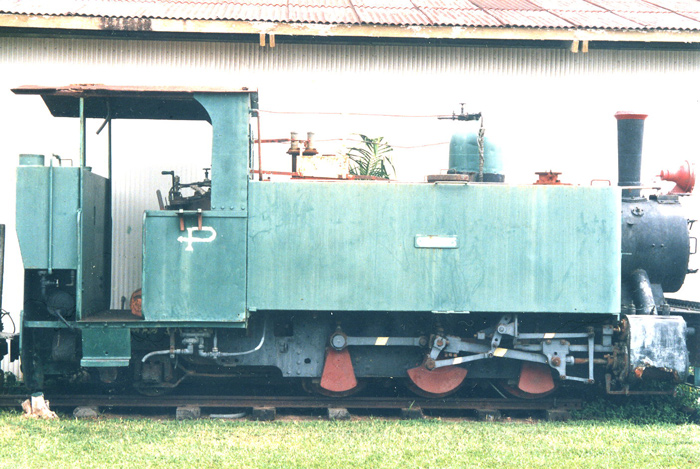 This photo is kindly provided by Tom Badger and shows Carstairs at Home Hill / Carstairs on 3 April 1995.
This locomotive was built by Perry Engineering Co. Ltd. of Mile End, Adelaide as their Builder's No. 9351.34.1 of 1934, and was used by Inkerman Mill, Home Hill, where it was given the name "Carstairs". (a)
Photographs of Carstairs show that it was converted to oil-firing at some stage. (b)
Today Carstairs is preserved privately and kept at a private location, where I understand viewing is by appointment only. (c)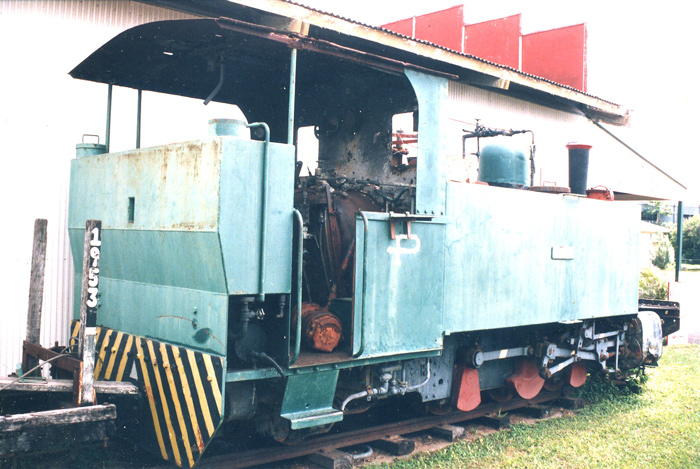 Here is a rear view of Carstairs, also provided by Tom Badger and dated 3 April 1995. The fuel oil bunker at rear is shown clearly.
References
| | |
| --- | --- |
| a | Light Railway Research Society of Australia Inc. Web site (as at 20/3/2009): 'Preserved Australian Sugar Cane Locomotives' list by John Browning (www.lrrsa.org.au/LRR_SGRc.htm) |
| b | Personal comment or observation. |
| c | Information provided by T. Callow, 5/9/01 |
Page updated: 6 February 2011