<![if !vml]>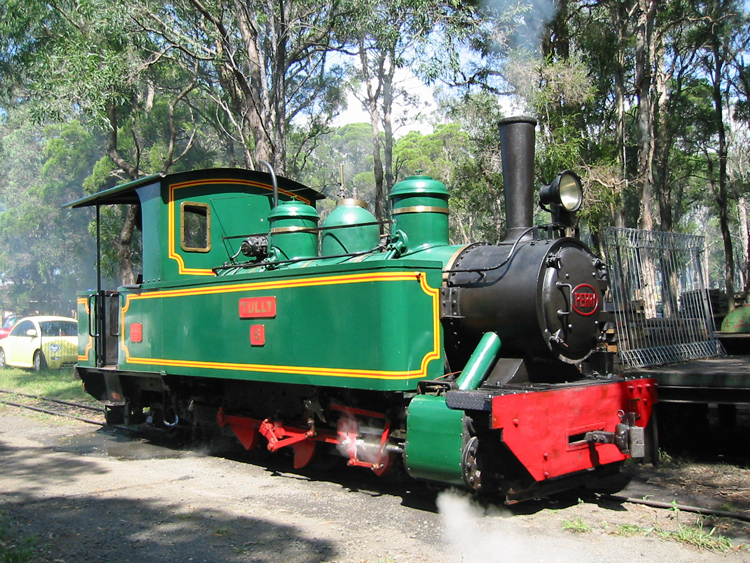 <![endif]>
No.6 'Tully' at the ILRMS on 19 March 2006.
<![if !vml]>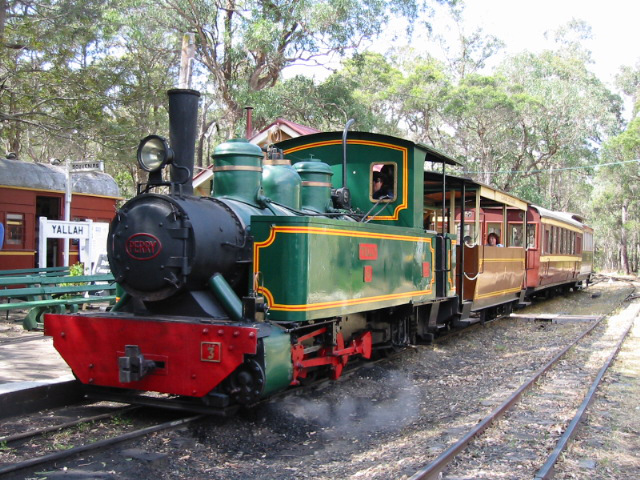 <![endif]>
No. 6 'Tully' hauling the visitor train at ILRMS Albion Park on 13 October 2002.
Visible on the front buffer is the number plate '3' – but I do not know what this number relates to!
The carriages are an interesting mix comprising (in order) and antique bus body, an ex-QGR railmotor body and a Melbourne cable tram trailer.
The station building just visible in the background was formerly located at nearby Yallah, hence the station nameboard.
<![if !vml]>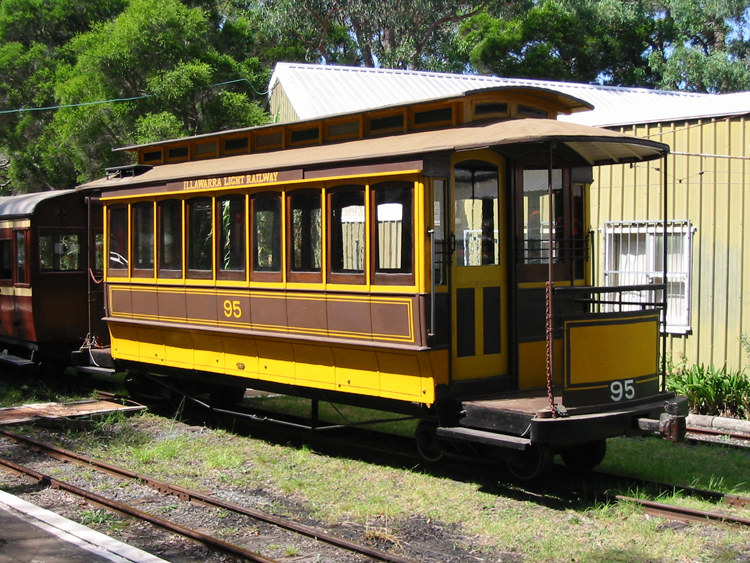 <![endif]>
My favourite item among the ILRMS rollingstock is C95, originally a Sydney C-class single-truck tram.
It was constructed in 1899 by Clyde Engineering Co as one of 97 members of the C-class and sold off in 1922 for use as a suburban garden shed.
The body of C95 was originally saved for preservation in 1962 by the Steam Tram Preservation Society at Parramatta Park.
It came to the ILRM&S Albion Park in 1989 and restored, now being carried on a steel underframe with 2' gauge bogies.
This photo was taken at the ILRMS on 19 March 2006.
References
Page updated: 22 April 2021