NB 30

Diesel converted from a 0-6-0 Steam Locomotive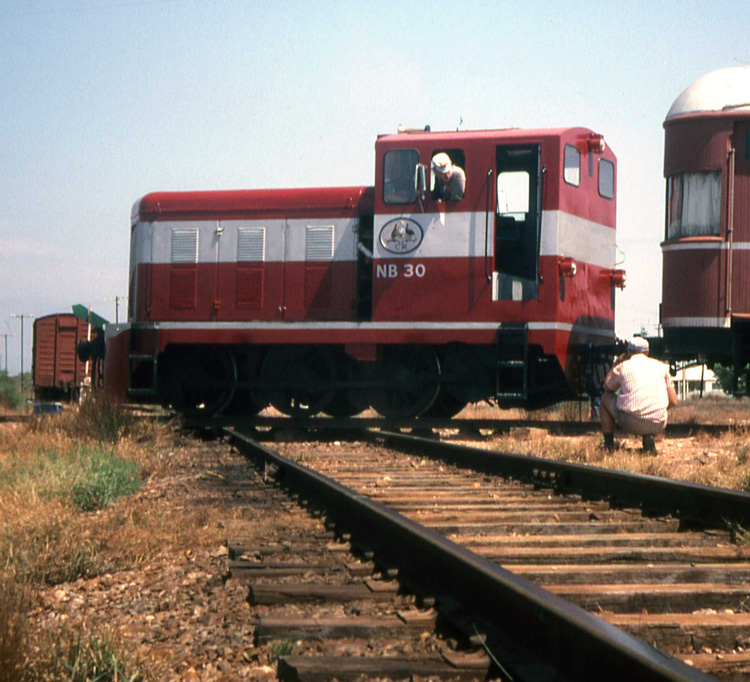 NB 30 crossing over the standard gauge line at Stirling North in approximately 1982.
This photo is kindly provided by Chris Carpenter.
This interesting diesel locomotive began life as a 0-6-0ST steam engine. It was built by Vulcan Iron Works (builder's number 2533 of 1916) as one of 4 identical locomotives supplied for the Henderson Naval Base in WA. Two of these locomotives were acquired by the Commonwealth Railways in 1925, becoming NB 29 & NB 30. The other two locomotives became Australian Portland Cement Co., Fyansford locos No.4 & 5 and both are also preserved.
NB 30 was based at the Commonwealth Railway's Quorn depot hand was withdrawn from service in 1950. The frame and wheels were later adapted for use in a diesel locomotive built at the Commonwealth Railway's Port Augusta workshops and which entered service in 1958. The diesel incarnation of NB 30 also spent much of its time at Quorn.
Today NB 30 has been preserved by the Pichi Richi Railway, who have returned the locomotive to their Quorn depot. The Pichi Richi Railway's excellent website includes a history and technical specifications for NB 30.
Comparison with photos of steam locomotive sister No.4 suggests the frame was considerably shortened during the conversion to diesel. A photo of surviving steam sister No.4 is provided below for comparison.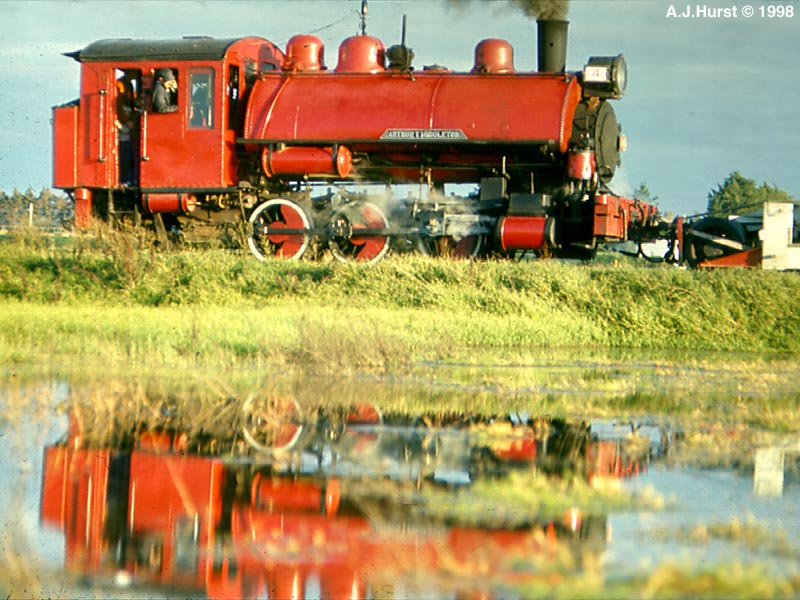 This photo is courtesy of John Hurst and dated 23 April 1973. Caption: '"A.T.Middleton", aka Vulcan No.4 from APC, shuttles passengers from the
1973 Melbourne Steam Festival over a short length of track at the Belmont Common Railway.'
References
a

"Locomotives and Railcars of the Commonwealth Railways"

published by the Port Dock Station Railway Museum, 1996, pp 82 & 103
Page updated: 12 November 2014