<![if !vml]>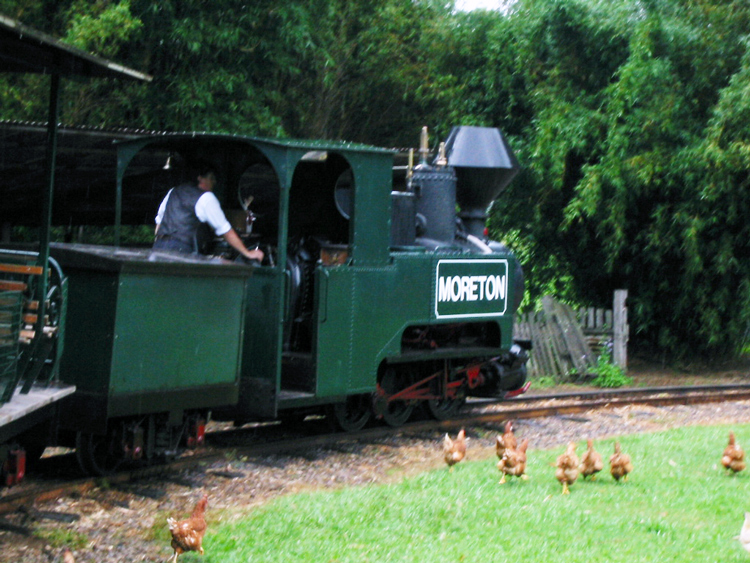 <![endif]>
The webmaster visited The Ginger Factory, Yandina on 27 January 2004 together with my wife and our 4-month old son.
Our visit allowed just enough time for a trip on the railway that loops around the plantation, together with the purchase of much chocolate-coated ginger.
Alas my photography skills and early digital camera let me down somewhat, but this unfocussed view captures a sense of the tourist railway at The Ginger Factory.
<![if !vml]>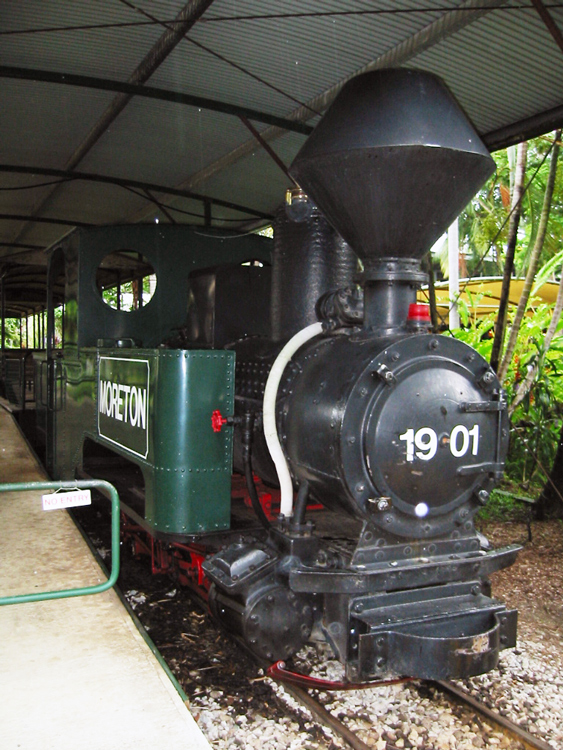 <![endif]>
'Moreton' awaiting its next departure at the Ginger Factory, Yandina on 27 January 2004.
The number '1901' on the smokebox is presumably a reference to the locomotive's year of manufacture.
The smokebox door is sealed tight by four dogs on the circumference, but draught isn't a problem and the smokebox won't need cleaning very often!
An interesting feature is the red rail guard / lifeguard visible under the front buffer beam, slung from cylinder mountings.
<![if !vml]>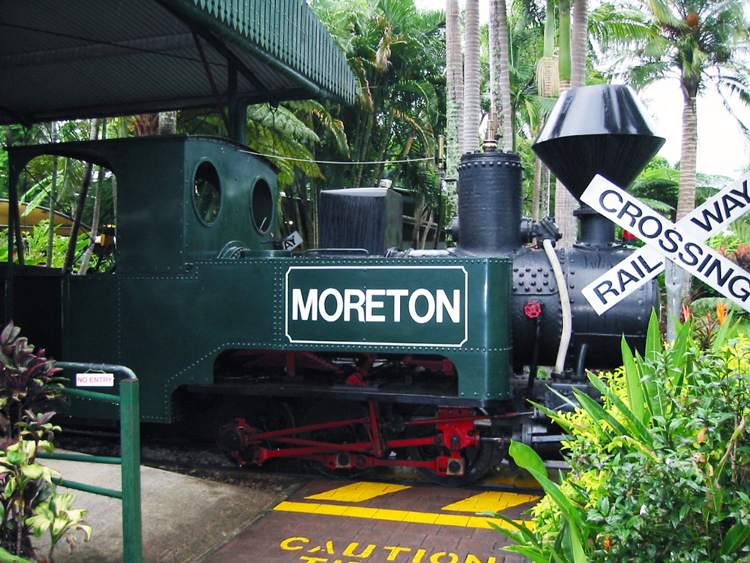 <![endif]>
The quick-growing tropical plants in the gardens at The Ginger Factory rather conspired against good photography angles during my visit!
This view does illustrate the loco's short wheelbase and outside Stephenson valve gear.
<![if !vml]>
<![endif]>
A second view of Moreton as she awaits the next departure; this view better reveals the cylinder and valve chest details.
References
Page updated: 20 September 2021