K 163

Mornington Railway workhorse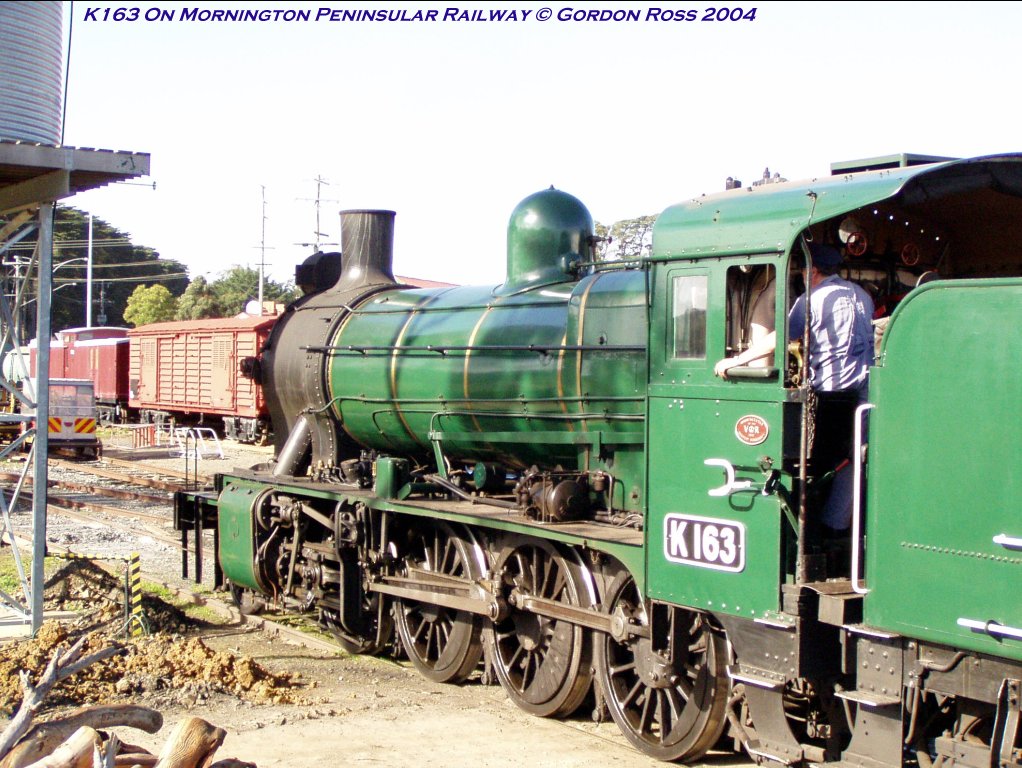 This photo is kindly provided by Gordon Ross and shows K 163 in steam at Moorooduc during mid-2004;
the loco is running without smoke deflectors, as was common when these locomotives were first built.
K 163 was built at Victorian Railway's Newport Workshops in 1941.
K 163 had been plinthed in a park at Frankston until restored to operation by the MRPS in 1985. Uniquely for a park locomotives, the restoration of K 163 was largely done in situ; K 163 was still plinthed at Frankston when the restored boiler first raised steam!
Today K 163 is the regular workhorse for the Mornington Railway at Moorooduc.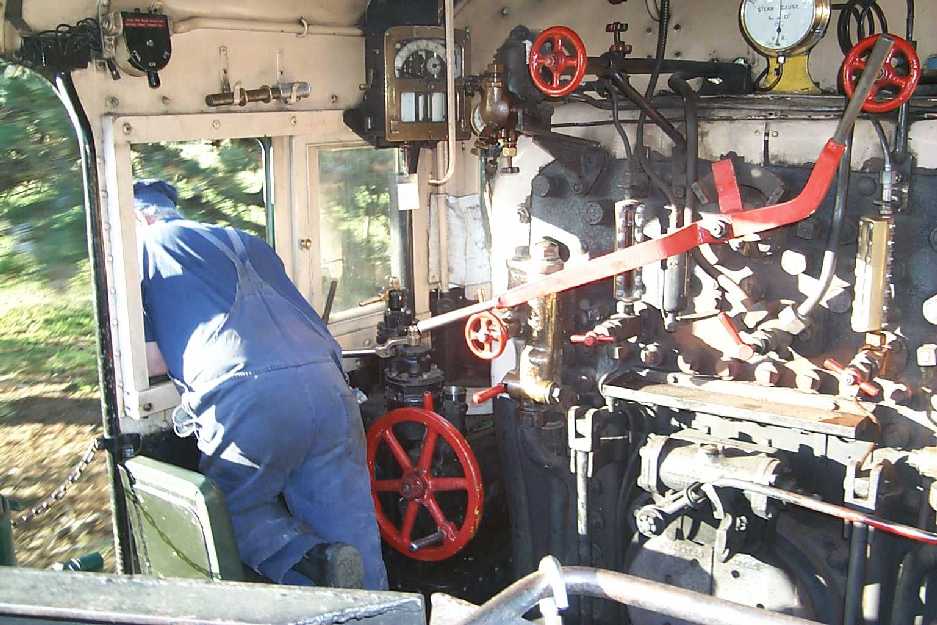 Here is an earlier photo kindly provided by Andrew Swaine, showing K 163's cab interior.
References
a

'A brief history of Preserved Rolling Stock of Victoria'

by Norm Bray, Peter J Vincent and Daryl M Gregory.

Published by Brief History Books, PO Box 437, Sunbury, Vic 3429.

b

ARHS (Victorian Division) 'North Williamstown Railway Museum',

Third Edition 1968, revised 1977, reprinted 1980.

c

'Locomotives of Australia - 1985 to 2010'

(Fifth Edition), by Leon Oberg,

published 2010 by Rosenberg Publishing Pty Ltd.

d

Wikipedia page for VR K-class locomotives:

https://en.wikipedia.org/wiki/Victorian_Railways_K_class

Retrieved 21 February 2023
Page updated: 21 February 2023
| | | | | | | | | | | |
| --- | --- | --- | --- | --- | --- | --- | --- | --- | --- | --- |
| Government Railways: | | | | | | | | | | |
| Private & Industrial Railways: | | | | | | | | | | |