K 163

Mornington Railway workhorse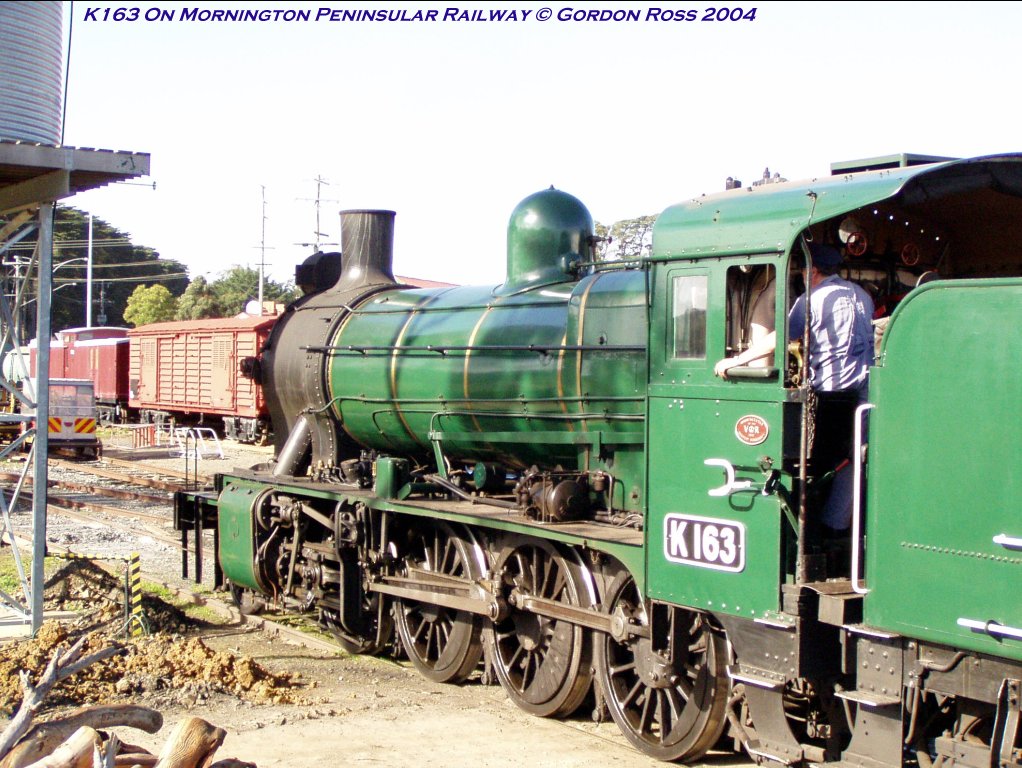 This photo is kindly provided by Gordon Ross and shows K 163 in steam at Moorooduc during mid-2004; the loco is running without smoke deflectors, as was common when these locomotives were first built.
K 163 was built at Victorian Railway's Newport Workshops in 1941.
K 163 had been plinthed in a park at Frankston until restored to operation by the MRPS in 1985. Uniquely for a park locomotives, the restoration of K 163 was largely done in situ; K 163 was still plinthed at Frankston when the restored boiler first raised steam!
Today K 163 is the regular workhorse for the Mornington Railway at Moorooduc.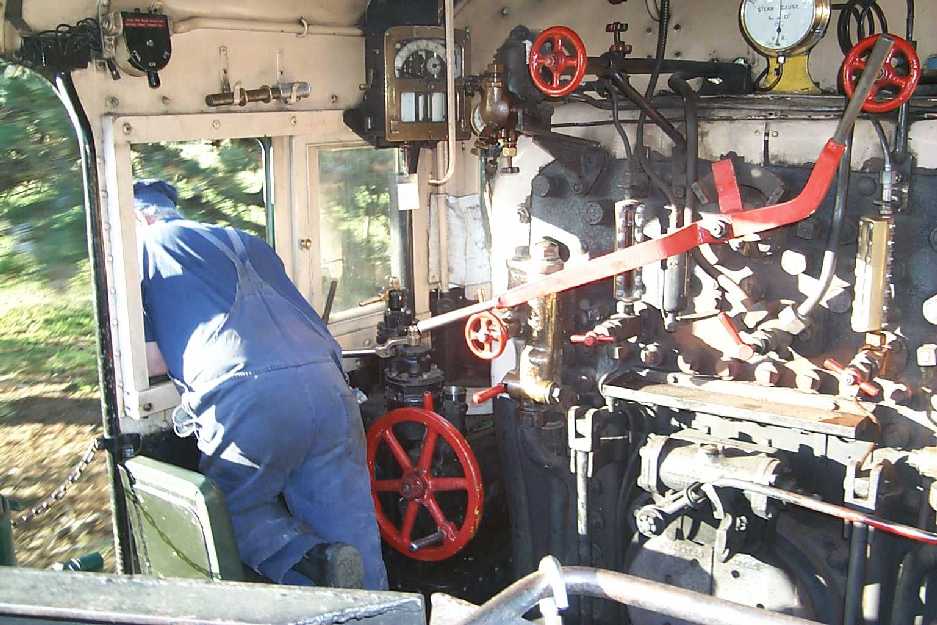 Here is an earlier photo kindly provided by Andrew Swaine, showing K 163's cab interior.
Here is a useful Wikipedia link to general information about the K-class locomotives.
Page updated: 5 January 2009