Mount Morgan Co. Ltd. No.2

Hunslet Engine Company b/n 797 of 1902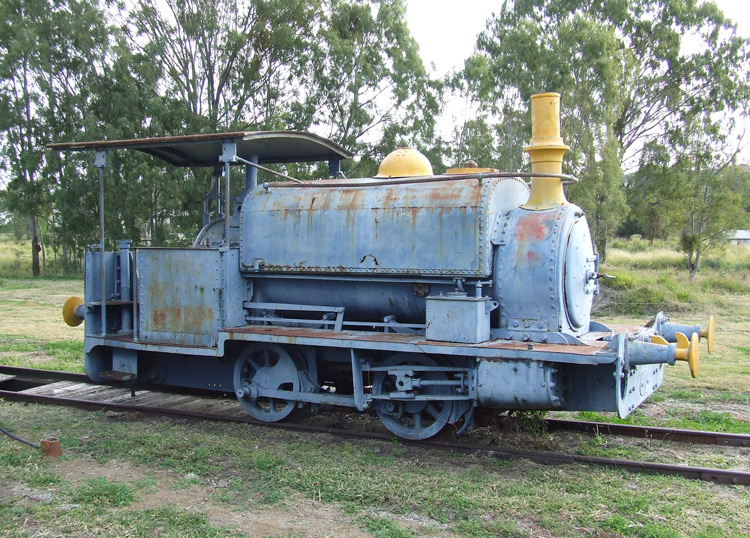 Chris Thompson has kindly provided all the photos of Mount Morgan Co. Ltd No.2 on this page, which are dated 26 July 2010.
Notable in this view is the stovepipe chimney extension protruding beyond the shorter fluted original.
The connecting rod is also missing on this side.
This locomotive was built by the Hunlset Engine Company of Leeds, England as their Builder's No. 797 of 1902 a for the Mount Morgan Co. Ltd as their number 2. Judging by the builder's number it was one of an order for 2 locomotives; sister loco No.1 (Hunslet 796 of 1902) was later converted to electric traction and its remains are also preserved at Mount Morgan. b
Mount Morgan No.2 was withdrawn in 1947 and subsequently plinthed in the town. a It was plinthed in a town median strip when I first met this locomotive in June 1996, and sporting a rather garish sky blue livery with yellow chimney, steam dome bonnet and buffers.
At a later stage the locomotive was moved to the Mount Morgan railway station, which now operates as the town visitor centre and railway museum. Here No.2 makes a stark contrast to its restored sister Mt Morgan Mines No.3. b
My thanks to Chris Thompson for providing all the photos of No.2 on this page, following his visit to Mount Morgan on 26 July 2010.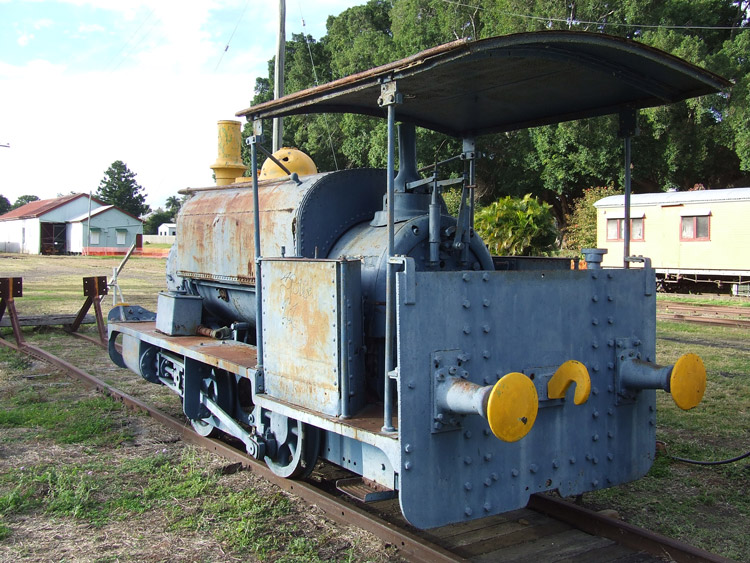 This rear view shows the large heavy rear buffer plate. Presumably this was to protect the crew from rough shunting!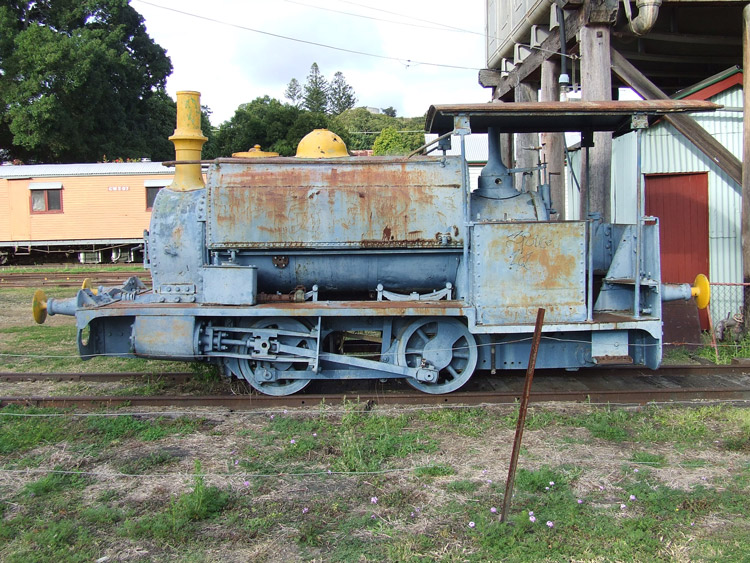 A side view of No.2 at Mount Morgan on (date). A fresh coat of paint (in an historical livery) would do wonders for this locomotive!
No.2 resting under the QGR water tank at Mount Morgan station.
This cab view shows twin Salter safety valves and the regulator handle, The boiler mounts suggest this loco also had twin water gauges.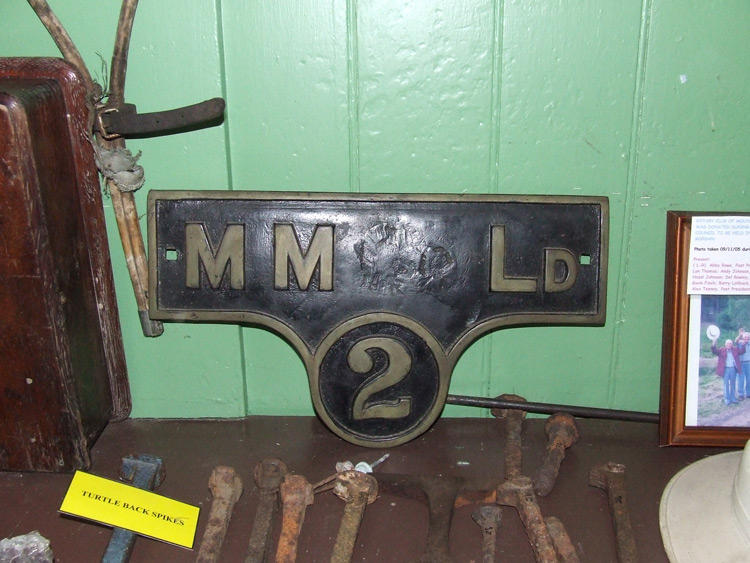 This photo shows the No.2's number plate on display in the local museum. It can be seen that the "Co." was chiseled off at some stage; presumably the Mount Morgan Company changed from a private to a listed company and hence the "Co." was no longer appropriate!
References
| | |
| --- | --- |
| a | Information provided by R. Ward, 8/3/02 |
| b | Webmaster's personal observation or comment. |
Page updated: 26 December 2011