Pioneer

Hunslet Engine Company b/n 624 of 1896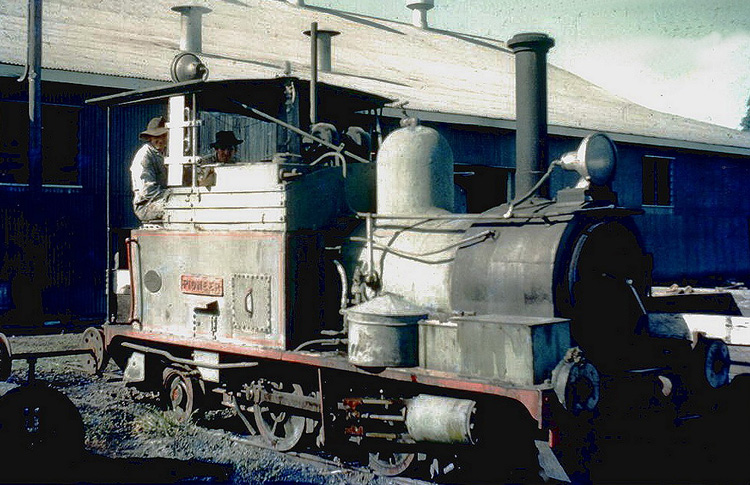 This historical view of Pioneer outside the loco shed at Pioneer Mill is from the collection of Mark Bennett; date unknown.
This locomotive was built by the Hunlset Engine Company of Leeds, England as their Builder's No. 624 of 1896, and worked at the Pioneer Mill where it carried the name "Pioneer". Today Pioneer is privately preserved at Ayr. a
Further information about this locomotive is welcome.
References
| | |
| --- | --- |
| a | Light Railway Research Society of Australia Inc. Web site (viewed 31/3/2012): 'Preserved Australian Sugar Cane Locomotives'. (www.lrrsa.org.au/LRR_SGRc.htm) |
| b | Webmaster's personal observation or comment. |
Page updated: 31 March 2012