Mount Morgan Co. Ltd. No.3

Hunslet Engine Company b/n 854 of 1903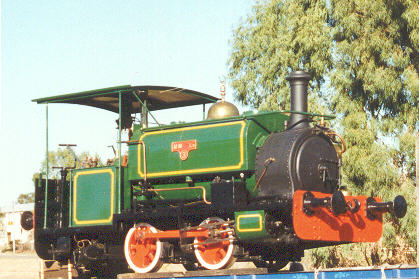 This photograph was taken in 1996 on the day No.3 was returned to Mt Morgan after restoration.
This locomotive was built by the Hunlset Engine Company of Leeds, England as their Builder's No. 854 of 1903 a for the Mount Morgan Co. Ltd as their number 3. It appears to be a repeat order from Hunslet following the earlier delivery of its two sisters of 1902 (Hunslet 796 & 797 of 1902). c
No. 3 was withdrawn in 1947 and plinthed in a park at Mount Morgan. It was later removed by the Golden Mount Rail Preservation Society Inc for restoration and overhaul. b
The full restored No. 3 returned to Mt Morgan in 1996; your webmaster happened to be visiting Mt Morgan over the weekend of its return. If I recall correctly the locomotive was unloaded from the semi-trailer at Mt Morgan station and immediately put into steam by the eagerly awaiting members of the Golden Mount Rail Preservation Society! Somewhere in my archive are photos of the loco being unloaded and trail steamed... I'll have to dig them out and re-scan them.
My thanks to Chris Thompson for providing the photos of No.3 on this page, following his visit to Mount Morgan on 26 July 2010. On that day he found No.3 to be under overhaul in the freight shed.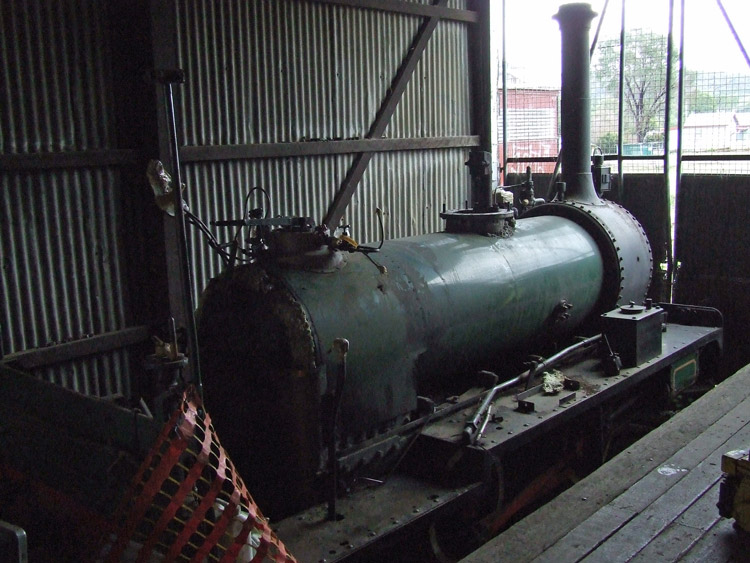 Chris Thompson has kindly provided all the photos of Mount Morgan Co. Ltd No.3 on this page, which are dated 26 July 2010.
Notable in this view is the very tall chimney; much longer than No.2's extended chimney,
but also taller than when the restored No.3 arrived at Mt Morgan in 1996.
Drifting smoke must be a BIG problem!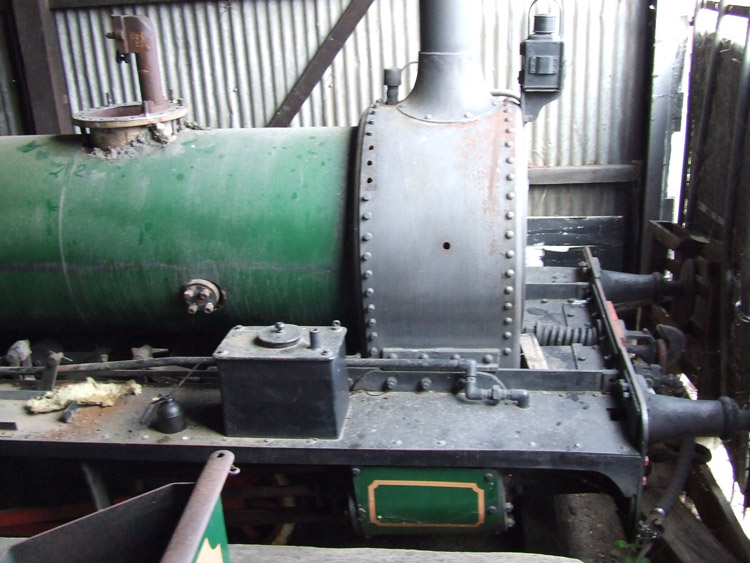 Front end of Mt Morgan Ltd No.3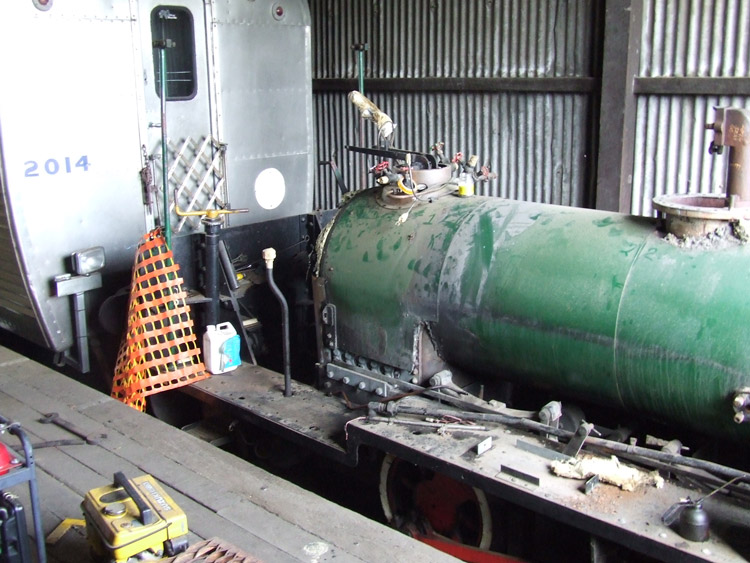 Rear view of Mt Morgan Ltd No.3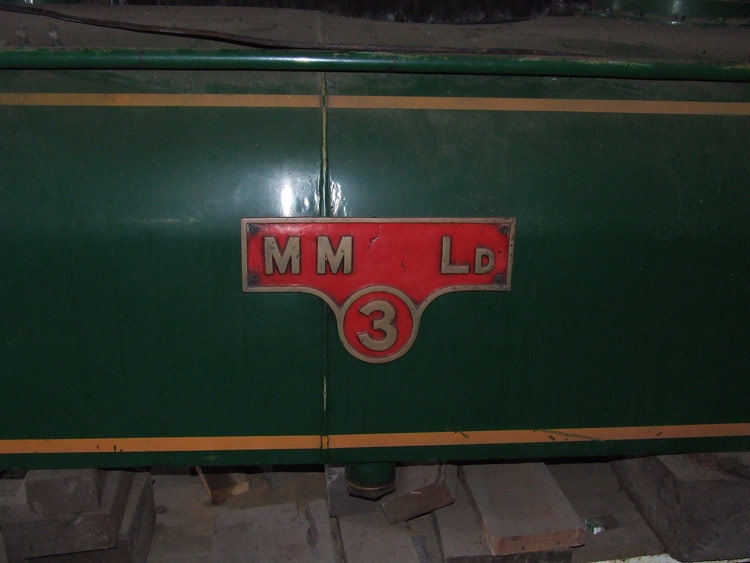 This photo shows the No.3's saddle tank (separated from the loco for overhaul) and the number plate.
The saddle tank is of welded construction and presumably replaced a rivetted tank similar to thank carried by No.2.
As with sister No.2, the "Co" was chiseled off the numberplate when the corporate structure changed, leaving a large gap!
References
| | |
| --- | --- |
| a | "Locomotives of Australia" by Leon Oberg, published by J. W. Books Pty Ltd, 1982 reprint |
| b | Information provided by R. Ward, 8/3/02 |
| c | Webmaster's personal observation or comment. |
Page updated: 26 December 2011