Mount Isa Mines No. 3

Hudswell Clarke 928 of 1910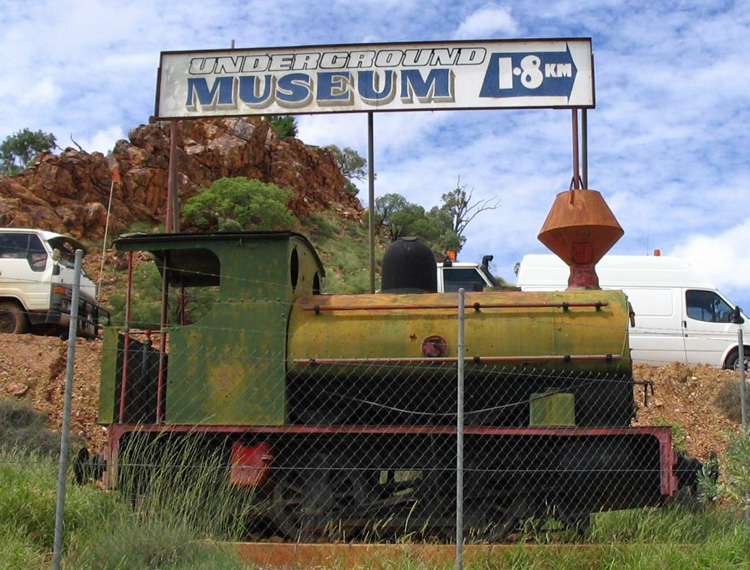 This photo is kindly provided by John McCandless and shows Mount Isa Mines No.3 plinthed at Mt Isa on 10 January 2005.
Unfortunately a fence had recently been built in front of the loco, making photography rather difficult!
This handsome locomotive was built by Hudswell, Clarke & Co. Ltd of Leeds, England as their builder's Number 928 of 1910 and imported to Australia for the Wallaroo Phosphate Company, South Australia. In 1929 it was sold and moved to North Broken Hill, NSW. a (Possibly it became redundant at Wallaroo due to the change of railway gauge in that part of South Australia from 3' 6" to 5' 3", which was completed in August 1927. b ) At a later stage it was relocated to Mt Isa, Queensland where it became Mt Isa Mines No.3.
Mount Isa Mines No.3 was plinthed at the entrance to Mt Isa for many years, with a sign welded to the top advertising the Underground Museum. As at January 2005 the land on which No.3 stood had been recently sold and fenced off. a
In early 2007, Mount Isa Mines No. 3 was gifted by Mt Isa Rotary Club to the Friends of the North Australia Railway (FNAR) and relocated to Adelaide River, Northern Territory. The FNAR are now restoring No.3 for tourist operations over a few kilometers of old North Australia Railway trackage to the historic Snake River armaments depot.
Further information and photographs of this locomotive under restoration are welcome.
As an aside, I like to think of this locomotive as "my grandfather's engine" as he grew up near Wallaroo. While not a railway fan, he did have fond memories from his school days (around 1910 - 1920) of a small green saddle tank engine which would shunt onto the Wallaroo jetty. My grandfather asked me to find photographs of the engine and he ruled out a variety of candidates, such as SAR No.260, but unfortunately he passed away before I became aware of the early career of Mount Isa Mines No.3. I am now fairly certain that this Hudswell Clarke is the locomotive he recalled.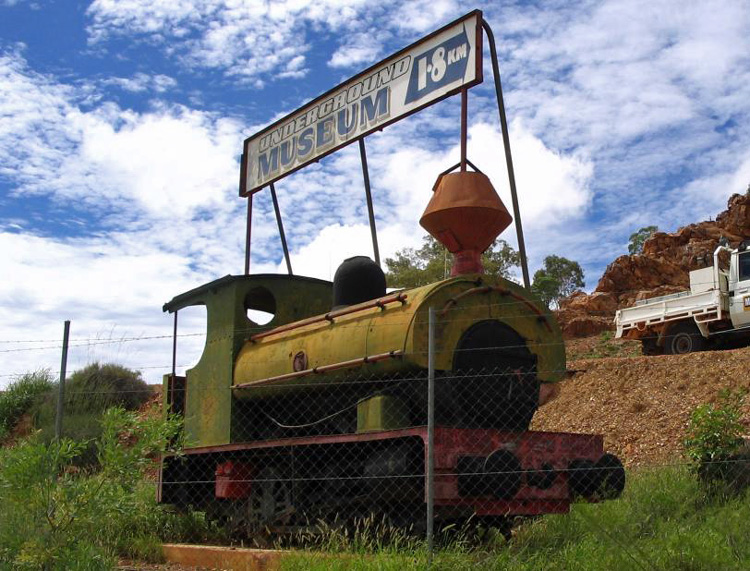 Two further views of

Mount Isa Mines No.3 plinthed at Mt Isa on 10 January 2005, contributed by John McCandless.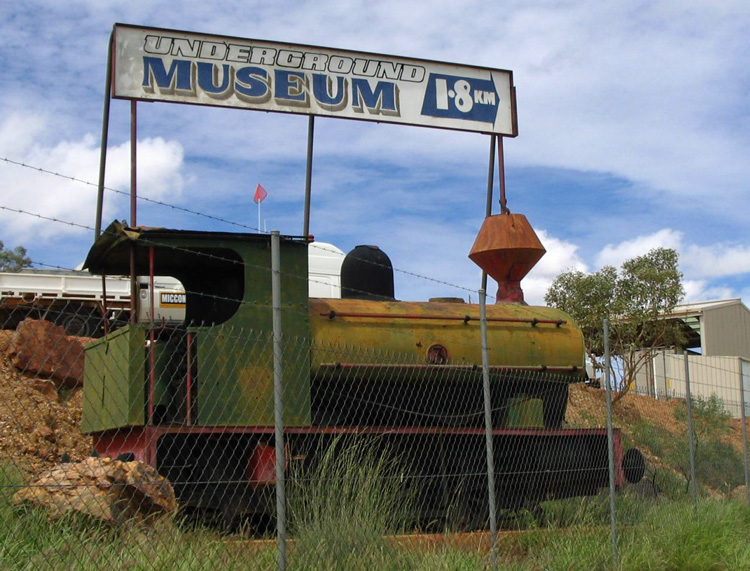 Unfortunately a newly-erected security fence made photography hard!
References
| | |
| --- | --- |
| a | Information provided by John McCandless via email dated 12 January 2005. |
| b | Webmaster's observation or comment. |
Page updated: 10 September 2013