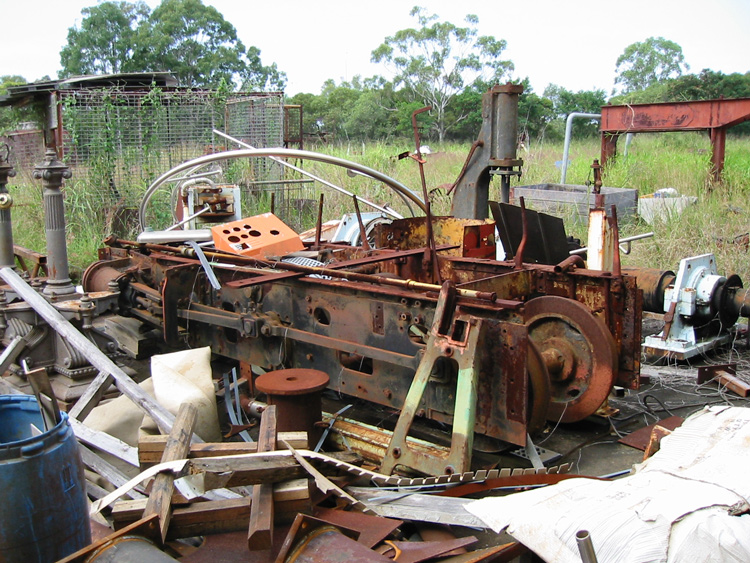 The frames of North Eton No.2 in storage at Kallangur on 12 April 2003, surrounded by a jumble of treasure and trash.
The loco's rear frame & buffer plate / dragbox has been removed, presumably due to wastage.
The surrounding items include some ornate cast-iron columns hiding among various manufacturing scrap & offcuts.
References
Page updated: 24 January 2019