Macknade Mill No.9

Hudswell Clarke b/n 1863 of 1952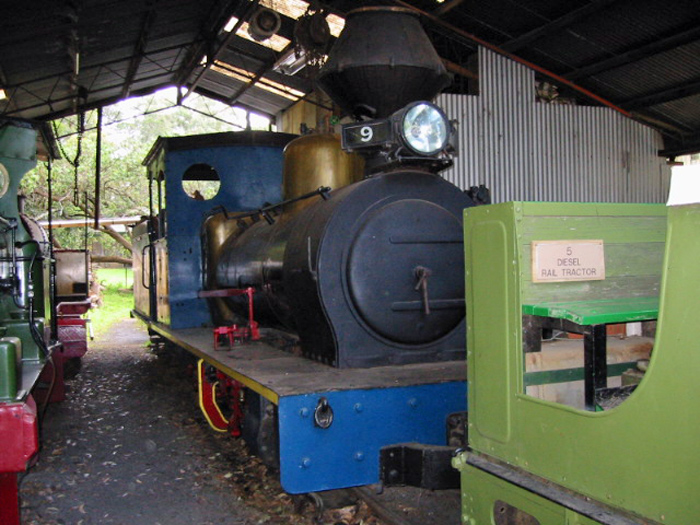 The webmaster's visit to Menzies Creek on 8 October 2002 found Hudswell Clarke 1863 resting in a display / workshop building.
This locomotive was built by Hudswell, Clarke & Co. Ltd of Leeds, England as their Builder's No.1863 of 1952 and operated at the Macknade Mill near Ingham, where it was No.9 on their locomotive roster. a This 0-6-0 tender design was popular with Australian sugar interests and other examples also worked on the sugar cane tramways of Fiji.
No.9 is displayed at the Puffing Billy Preservation Society's museum at Menzies Creek, where it is occasionally put into light steam for operation on the small section of 2' gauge railway at the museum site. b
References
a

Light Railway Research Society of Australia Inc. Web site (as at 12/09/2013):

'Preserved Australian Sugar Cane Locomotives' list by John Browning (www.lrrsa.org.au/LRR_SGRc.htm)

b
Webmaster's observation or comment.
Page updated: 12 September 2013