Pleystowe Mill No.4

Hudswell Clarke b/n 1559 of 1925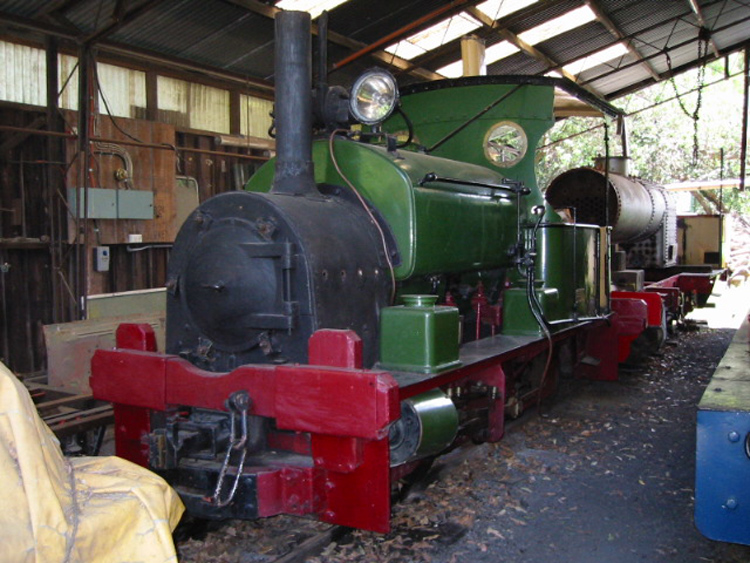 The webmaster's visit to Menzies Creek on 8 October 2002 found Hudswell Clarke 1559 resting in a display / workshop building.
This locomotive was built by Hudswell, Clarke & Co. Ltd of Leeds, England as their Builder's No.1559 of 1925 and operated at the Pleystowe Mill, where it was No.4 on their locomotive roster. a
Pleystowe Mill No.4 is now an exhibit at the Puffing Billy Preservation Society's museum at Menzies Creek. b
References
a

Light Railway Research Society of Australia Inc. Web site (as at 12/09/2013):

'Preserved Australian Sugar Cane Locomotives' list by John Browning (www.lrrsa.org.au/LRR_SGRc.htm)

b
Webmaster's observation or comment.
Page updated: 12 September 2013