Goondi Mill No.6

Hudswell Clarke b/n 1555 of 1925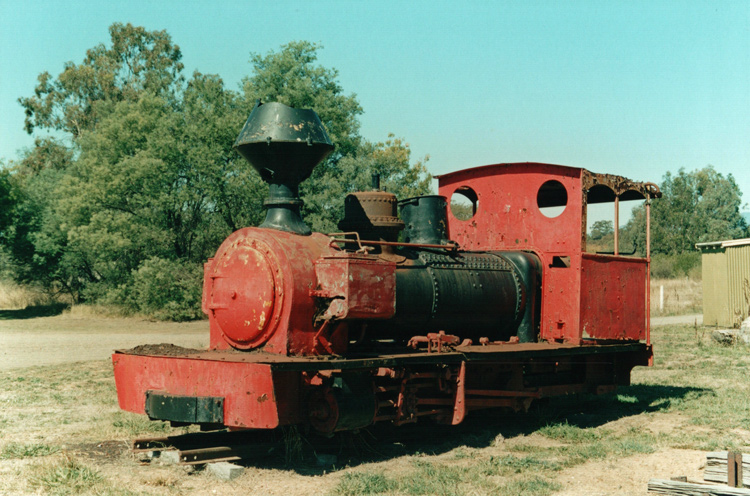 This scanned photo shows No.6 in storage at Alexandra on 1 April 2002; the tender was nearby.
This locomotive was built by Hudswell, Clarke & Co. Ltd of Leeds, England as their Builder's No.1555 of 1925. It operated at Goondi Mill, Innisfail where it carried the number 6. a This design of 0-6-0 tender locomotive was quite popular on the Queensland sugar cane railways and a number have survived into preservation.
No. 6 was in storage at the Alexandra Timber Tramway in 2002, as seen in the photograph on this page. It was later sold to a private buyer. c
Light Railways No.215 of October 2010 included a news article about this locomotive and sister Hudswell Clarke No.1553 of 1924. It has been converted from tender configuration to 0-6-0T and restored to operation for use on the Alambi Private Railway at Strath Creek, Victoria. b
References
a
Light Railway Research Society of Australia Inc. Web site (as at 20/3/2009): 'Preserved Australian Sugar Cane Locomotives' list by John Browning (www.lrrsa.org.au/LRR_SGRc.htm)
b

'Light Railways - Australia's Magazine of Industrial & Narrow Gauge Railways', Number 215, October 2010, Page 35.

Published by Light Railway Research Society of Australia Inc.

c
Webmaster's observation or comment.
Page updated: 10 September 2013