Hambledon Mill No. 4

Hudswell Clarke b/n 1549 of 1924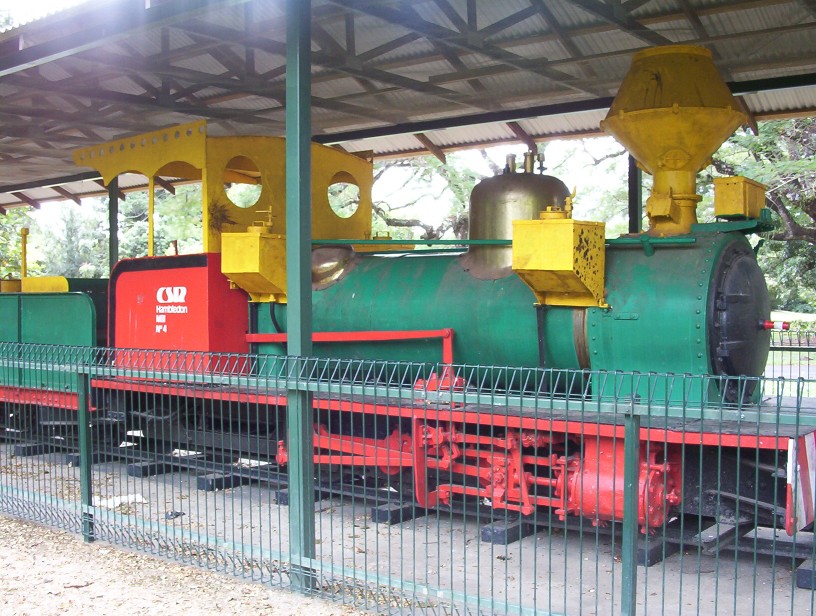 This photo is kindly provided by Corey Seaton and show No.4 at Hambledon Gardens on 12 July 2004.
This locomotive was built by Hudswell, Clarke & Co. Ltd of Leeds, England and operated at Hambledon Mill, Edmonton, just south of Cairns. This locomotive is apparently a combination of two machines, Hudswell Clarke builder's No.1549 of 1924 and No.1552 of 1924.
Hambledon Mill No. 4 is displayed under a weather roof at Hambledon Gardens (Sugarworld Gardens), near to the site of the former Hambledon Mill.
My thanks to Corey Seaton for providing the photographs of No.4 on this page. Corey's photographs also appear on the excellent Cane Trains website.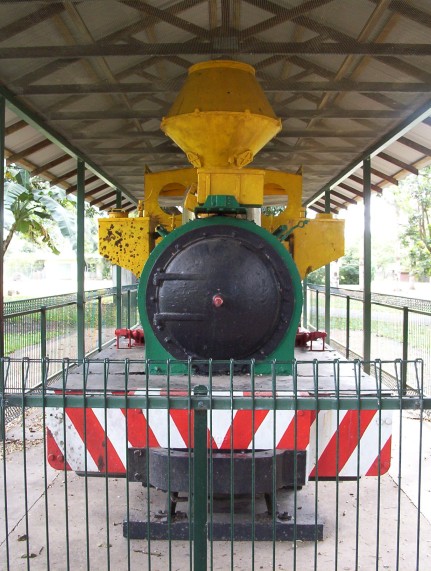 Front view of No.4 at Hambledon Gardens.

12 July 2004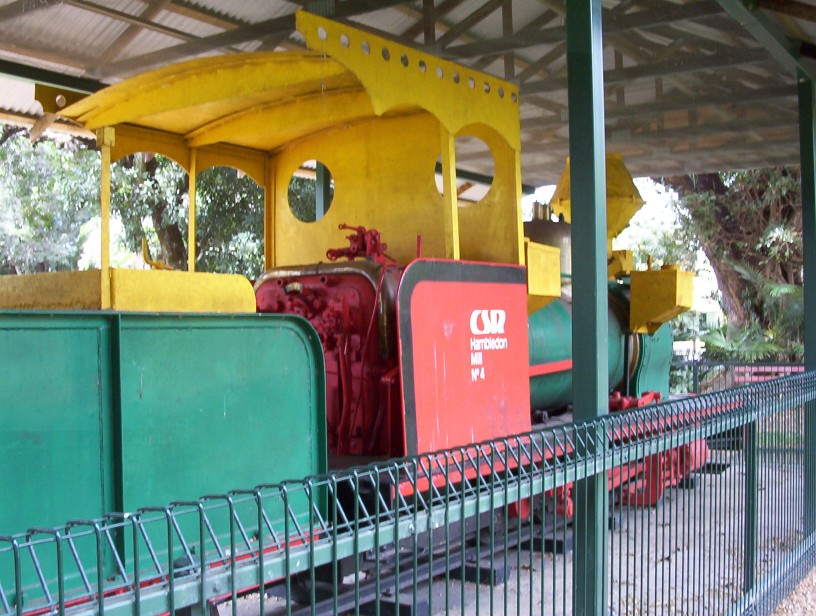 A forward view of

No.4 at Hambledon Gardens on 12 July 2004.

It appears that the loco had a tropical (double-layer) roof at one stage.

References
| | |
| --- | --- |
| a | Light Railway Research Society of Australia Inc. Web site (as at 10/9/2013): 'Preserved Australian Sugar Cane Locomotives' list by John Browning (www.lrrsa.org.au/LRR_SGRc.htm) |
| b | Information provided by John Browning via emails dated 23 March 2005 & 17 April 2005. |
| c | Webmaster's observation or comment. |
Page updated: 10 September 2013