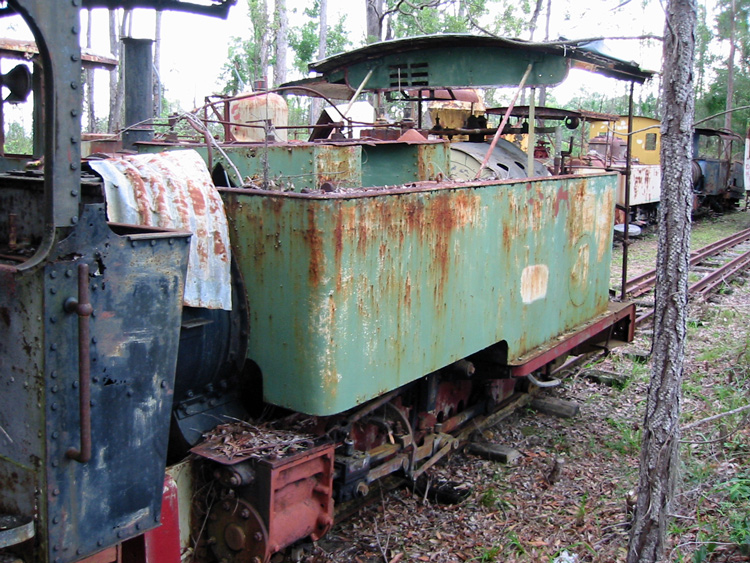 'Pioneer' in storage with other locos at ANGRMS, Woodford on 12 April 2003.
The chimney is missing, with the hole in the smokebox covered by a sheet of corrugated iron.
While Pioneer looks rather rough for its years of storage since retirement in 1965, none-the-less it has been saved for posterity.
References
Page updated: 28 January 2021