Rocky Point Fowler

John Fowler & Co b/n 16249 of 1925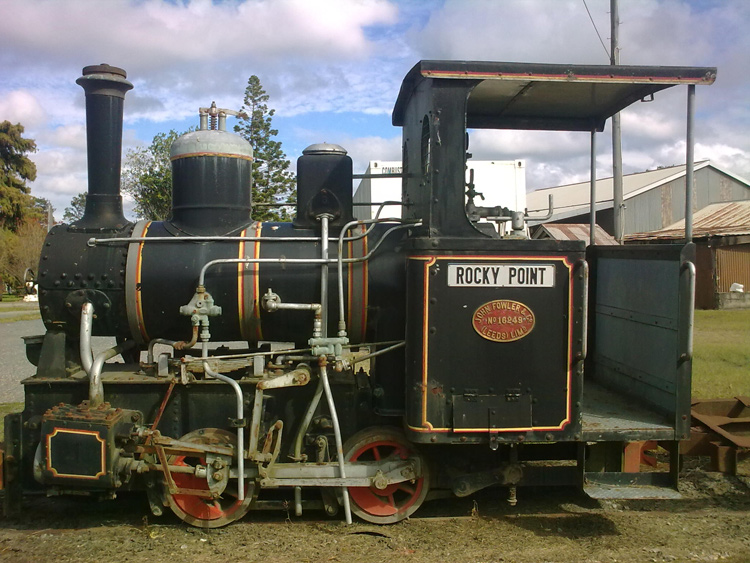 Fowler 16249 "Rocky Point" displayed in the open at Rocky Point Sugar Mill, SE Qld on 2 June 2012.
This photo was contributed by Wesley Hay.
This interesting little locomotive was built by John Fowler & Co in Leeds as their builder's number 16249 of 1925 and operated at the Rocky Point Mill, Woongoolba. a
Fowler 16249 had been displayed at Gilltraps Auto Museum, Kirra during the 1970's. It moved to Dreamworld, Coomera in the 1980's, where it was cosmetically restored and statically displayed within the gardens of the amusement park. c About 2000 or 2001 it was moved to the Dreamworld locomotive shed and was stripped for assessment, with a view to overhaul as a third operating engine for the Dreamworld tourist railway. However it was found there was too much wastage around the boiler and a new boiler would be required. b
Fowler 16249 was relocated to Rocky Point in 2002, still in stripped condition. Recent photos show that it has since been thoroughly restored to a good standard as a static exhibit at the Rocky Point Mill. c It now carries the name "Rocky Point".
This locomotive is similar to the preserved Tasmanian engine "Wee Georgie Wood". c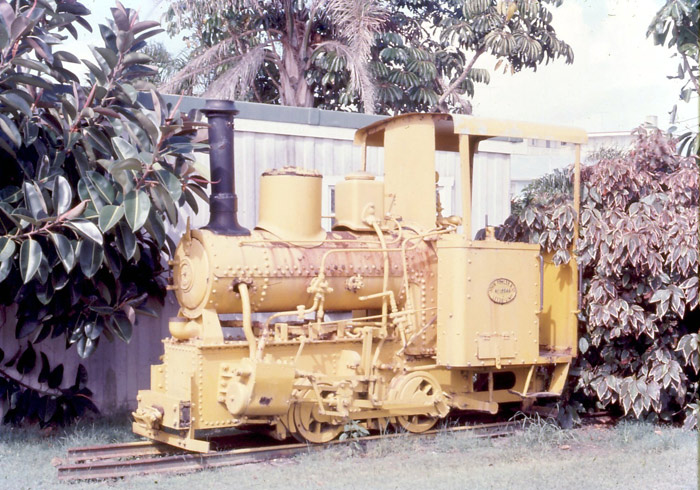 Fowler 16249 is seen displayed at Gilltraps Auto Museum, Kirra in this 1974 photo kindly provided by Anthony Winstone.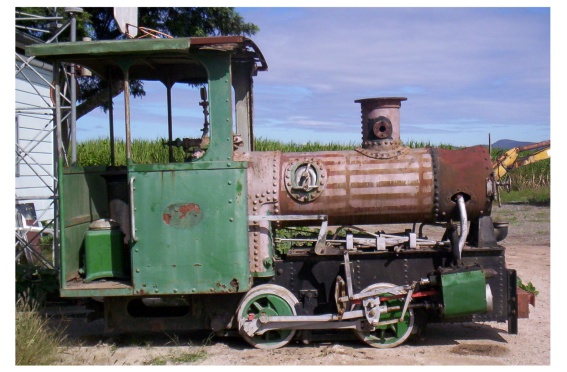 Fowler 16249 as stripped for assessment and under restoration at Rocky Point in early 2005.
This photo was contributed by Thomas Hurley.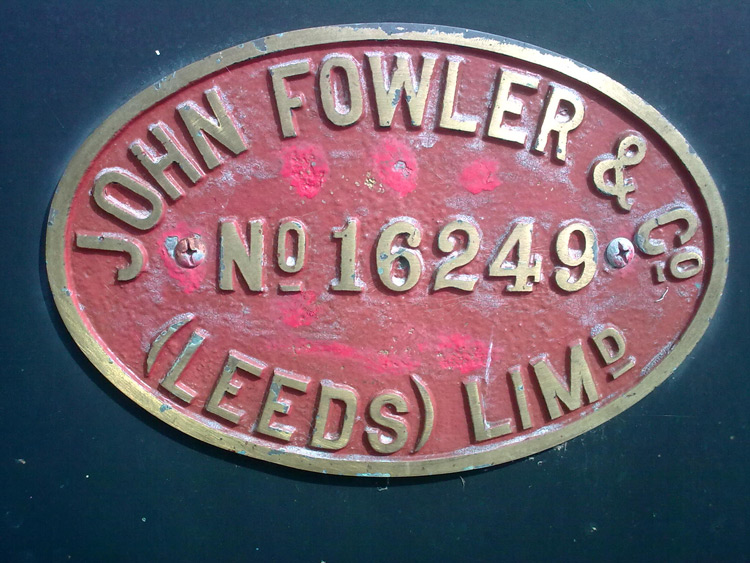 The Builder's Plate. Photo courtesy of Wesley Hay and dated 2 June 2012.
References
| | |
| --- | --- |
| a | Light Railway Research Society of Australia Inc. Web site (as at 30/8/2012): 'Preserved Australian Sugar Cane Locomotives' list by John Browning (www.lrrsa.org.au/LRR_SGRc.htm) |
| b | Information provided by Mark Gough via email dated 7 October 2005. |
| c | Webmaster's observation or comment. |
Page updated: 30 August 2012