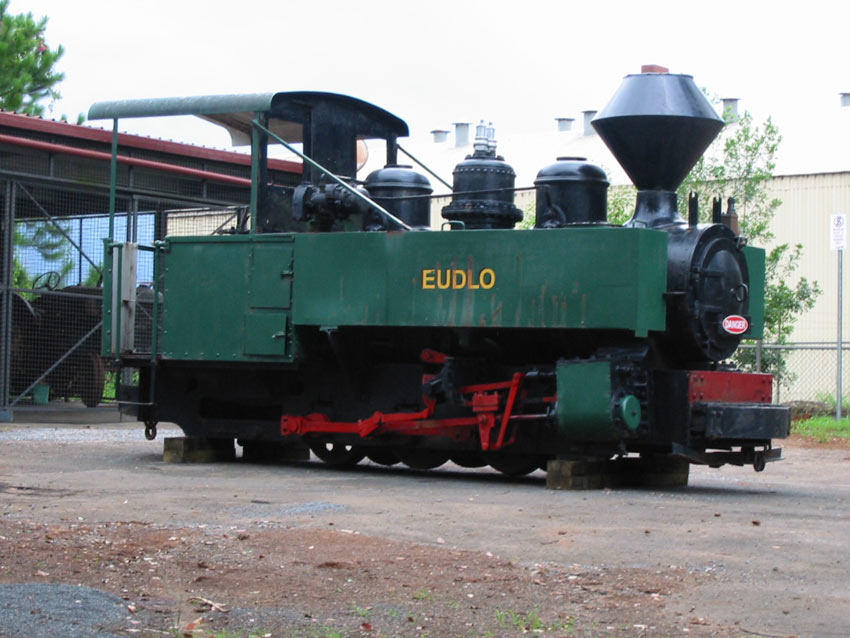 Eudlo had recently been delivered to the Nambour Museum at the time of this photograph, 30 January 2004.
The headlight was missing at the time, but has since been refitted.
Eudlo has since been placed on display within a suitable covered area at the Nambour Museum.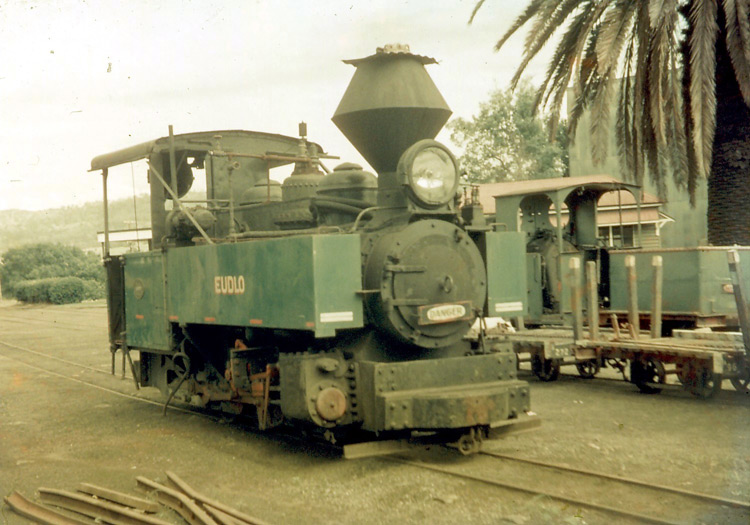 Eudlo resting in the yard at Moreton Mill, Nambour; this view kindly contributed by Anthony Winstone.
A sheet of corrugated iron covers the top of the spark-arresting balloon chimney, weighed down by a hefty brick!
A rake of 4-wheel whole-stick cane wagons is marshalled behind the loco, together with another of the resident loco fleet.
The 'Danger' warning plate on smokebox door is one of the many smaller detail fittings that still adorn Eudlo today.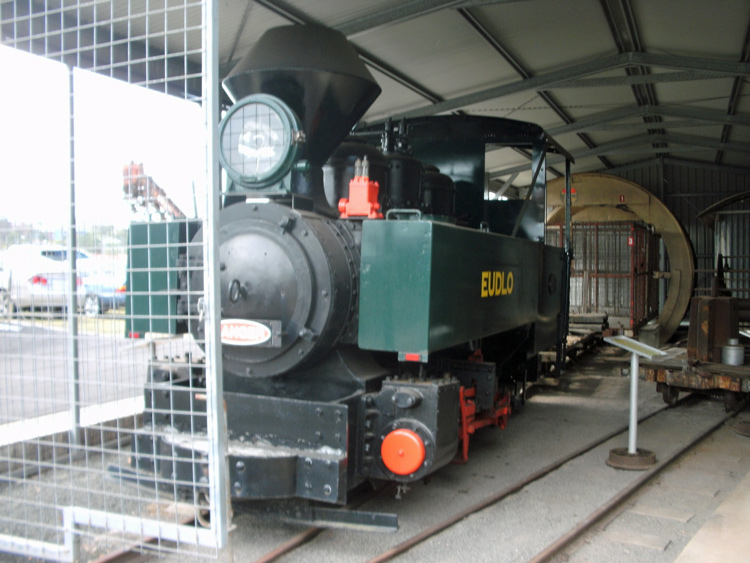 My thanks to Cory Heath for this view of Eudlo at the Nambour Museum on 18 December 2012.
References
Page updated: 1 August 2017