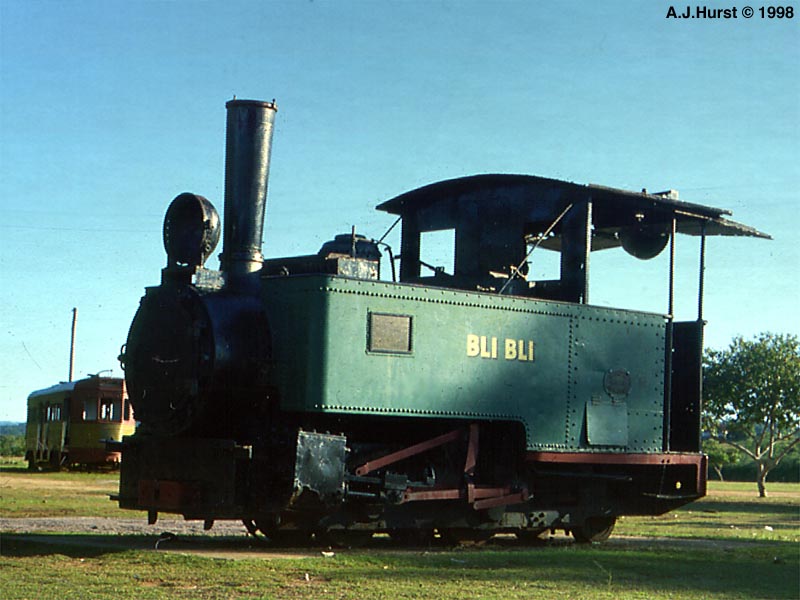 This photo is courtesy of John Hurst and dated July 1978, showing Bli Bli plinthed near Nambour.
(The Brisbane tram in the background of this photograph had gone by the time of my visit in 2004.)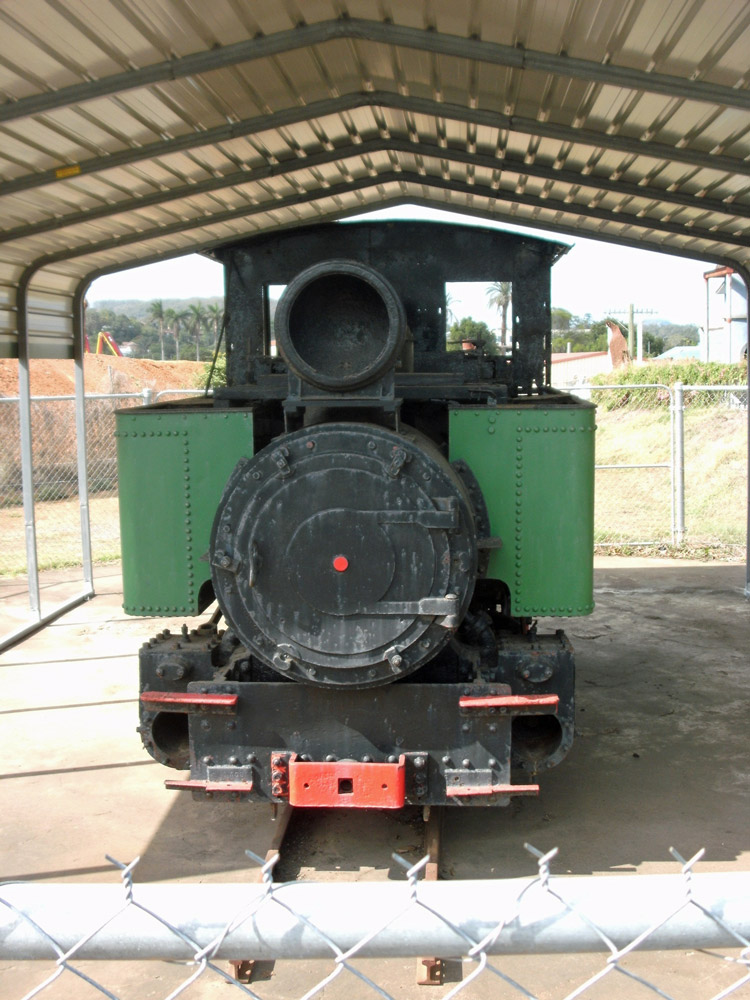 My thanks to Cory Heath for this view of Bli Bli at the Nambour Museum on 18 December 2012.
The loco is still missing its chimney, cylinder covers and other fittings, but is now in better care.
References
Page updated: 29 July 2017