Invicta

John Fowler & Co. Ltd. b/n 11277 of 1907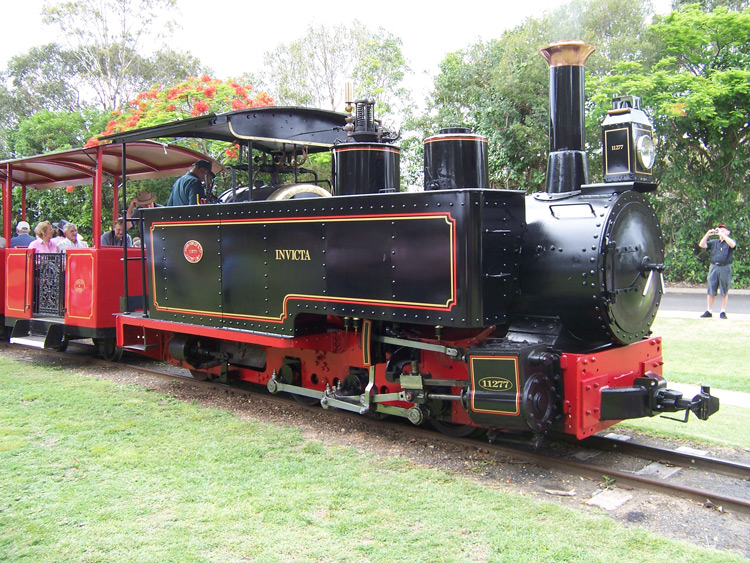 This photo is kindly provided by John Browning and shows the superbly-restored Invicta at its relaunch and 100th birthday on 17 November 2007.
Invicta was built by John Fowler & Co in Leeds as their builder's number 11277 of 1907. Originally purchased for the Invicta Mill, it later worked at Bingera Mill and then Millaquin Mill. It was finally used by Qunaba Mill, Mon Repos (near Bundaberg) where it was retired by 1978.
In 1981, Invicta was donated to HMAS Nirimba Navy Training College in Sydney, where some restoration work was undertaken.
Invicta returned to Bundaberg when the Bundaberg Steam Tram Preservation Society took possession of the locomotive in 1993. There it was stripped for complete overhaul, including manufacture of new side tanks to the original design and repairs to the boiler, with the aim of having Invicta restored in time for its 100th birthday in 2007.
Invicta was recommissioned by the BSTPS on Saturday 17 November 2007 and entered service on their tourist tramway the next day, Sunday 18 November 2007.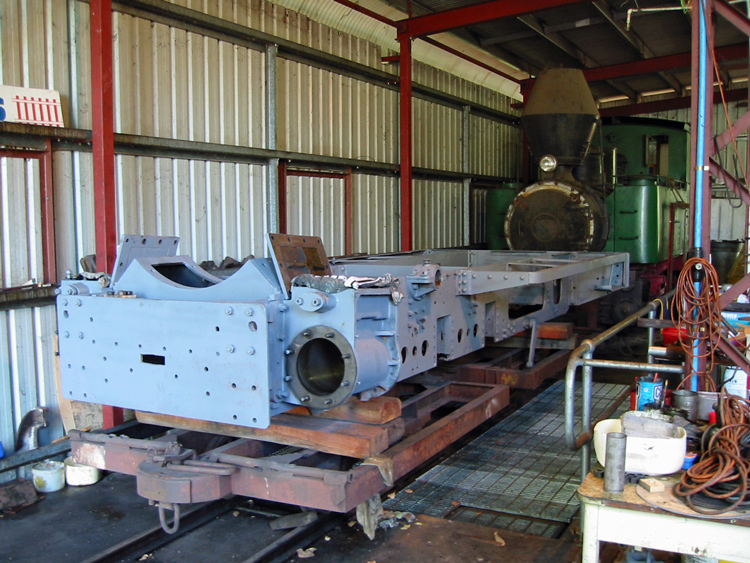 This photo shows Invicta's frames on a works flatcar within the BSTPS depot on 27 December 2004.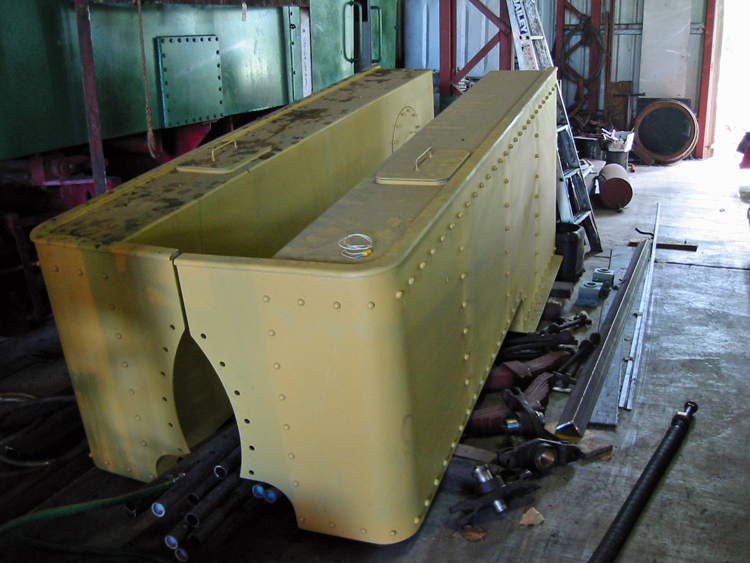 Also seen in the BSTPS depot on 27 December 2004 were Invicta's side tanks, in undercoat & awaiting fitting.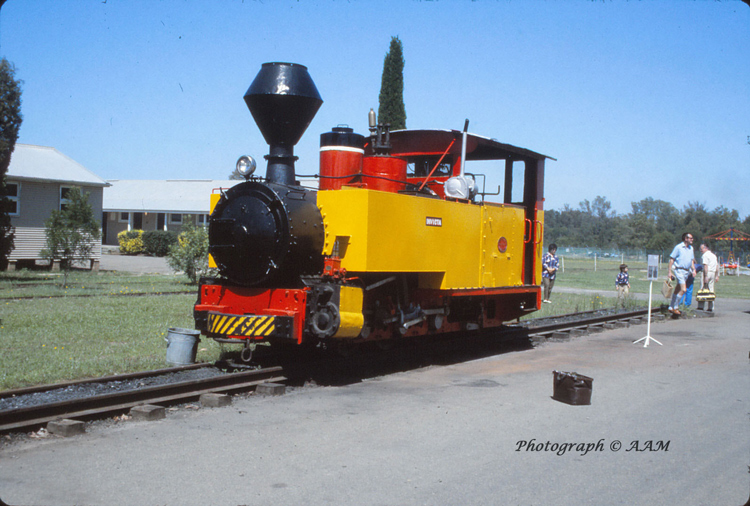 My thanks to Tony Meredith for this image of Invicta at HMAS Nirimba during an ARHS tour on 17 November 1984.
References
a

Light Railway Research Society of Australia Inc. Web site (as at 6/1/2015):

'Preserved Australian Sugar Cane Locomotives' list by John Browning (www.lrrsa.org.au/LRR_SGRc.htm)

b

Information sheet provided by the Bundaberg Steam Tramway Preservation Society (BSTPS)

and comments from discussions with members during my visit of 26 & 27 December 2004.
Page updated: 6 January 2015