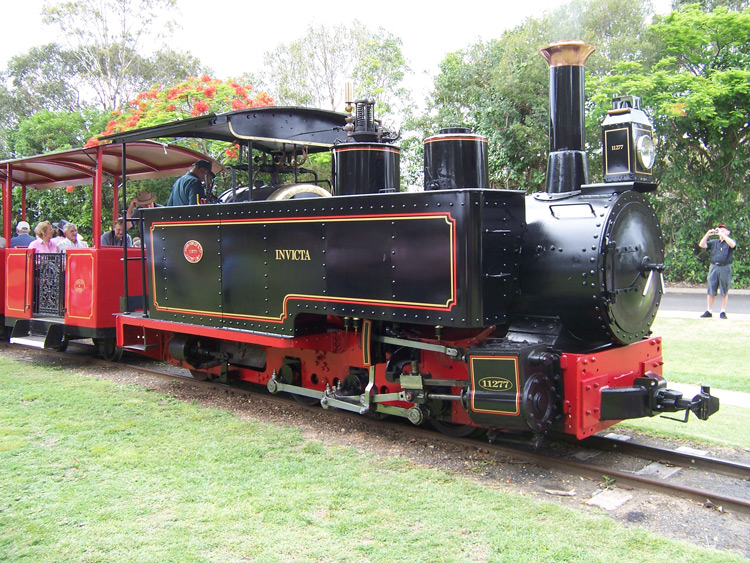 This photo is kindly provided by John Browning and shows the superbly-restored Invicta at its relaunch and 100th birthday on 17 November 2007.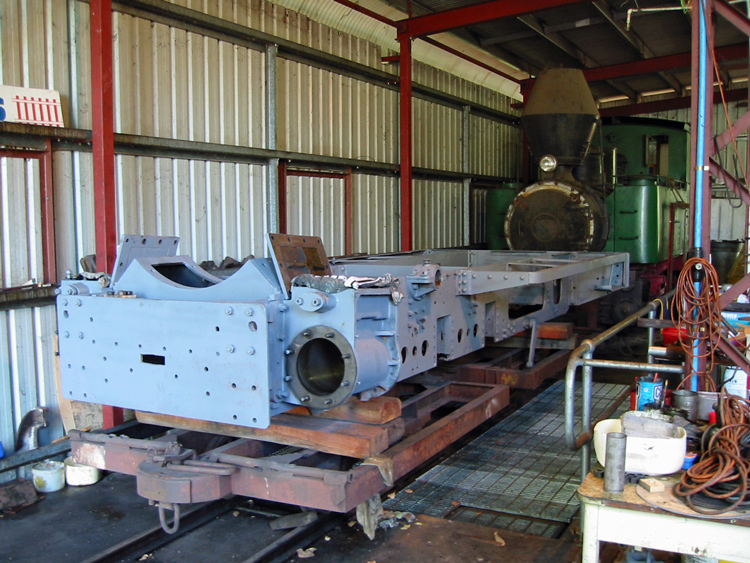 Invicta's frames sitting on a works flatcar within the BSTPS depot, 27 December 2004.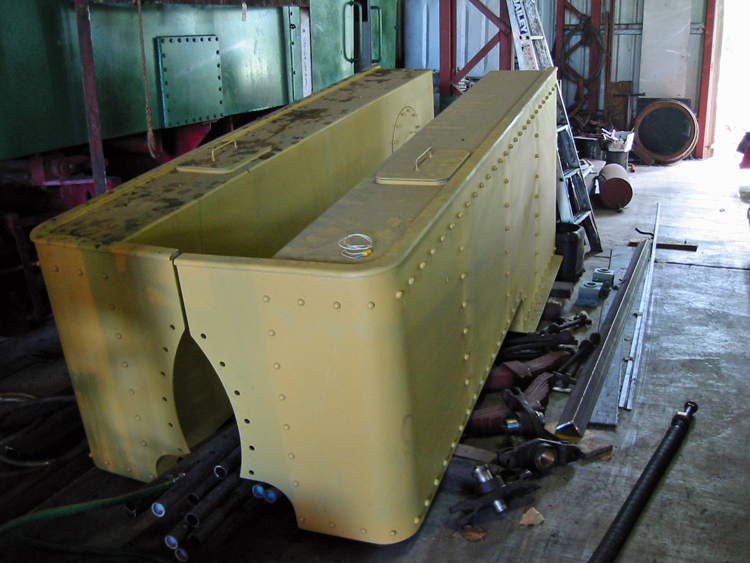 Also seen in the BSTPS depot on 27 December 2004 were Invicta's side tanks, in undercoat & awaiting fitting.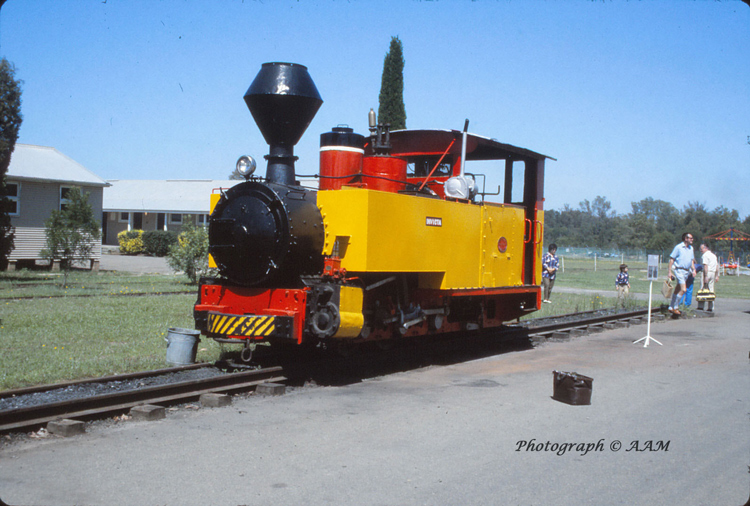 My thanks to Tony Meredith for this image of Invicta at HMAS Nirimba during an ARHS tour on 17 November 1984.
References
Page updated: 10 March 2018