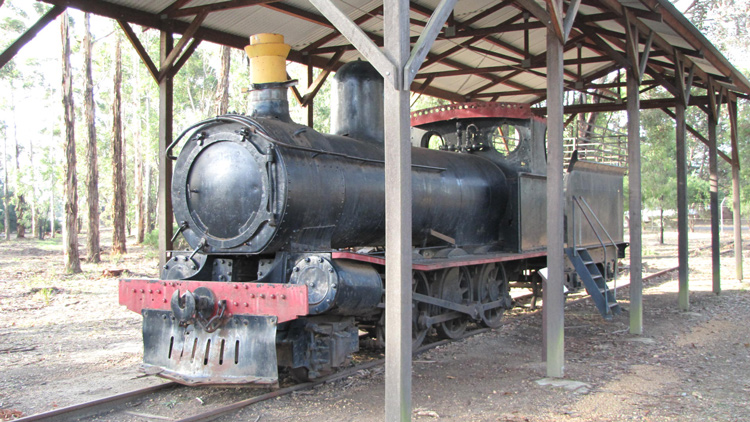 This photo is kindly provided by Ian Douglas and shows Y 109 plinthed at Manjimup on 26 May 2009.
This locomotive was built by James Martin of Gawler, SA (Builder's Number 8 of 1890) for the South Australian Railways as one of the very successful Y-class freight locomotives, receiving the road number Y 109.
Following retirement by the SAR, this locomotive was sold into the WA timber industry. Here is was later heavily rebuilt using a combination of SAR Y-class and WAGR G-class components, with a WAGR A-class 4-wheel tender. It also appears to have received a rather rudimentary chimney extension. Y109 is sometimes referred to as "The Thing" in view of this mixed pedigree!
Y 109 is today preserved in the Manjimup Timber Museum in WA's South-West.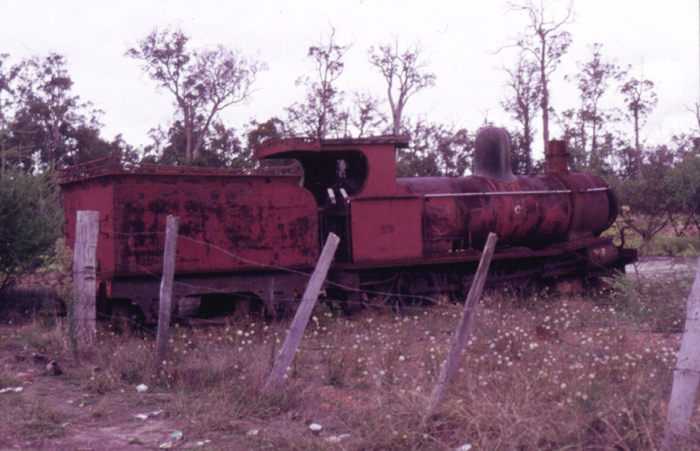 This earlier photograph is kindly provided by Lindsay Watson and shows Y109 at Manjimup in January 1973.
The 4-wheel A-class tender is clearer in this view, and the unusual chimney fitting is already in place.
References
a

Fluck R. E., Sampson R., & Bird K. J. 'Steam locomotives and Railcars of the South Australian Railways',

published by The Mile End Railway Museum (SA) Inc, 1986.

b
Webmaster's observation or comment.
Page updated: 27 March 2014