W 907

Steamtown Heritage Rail Centre, Peterborough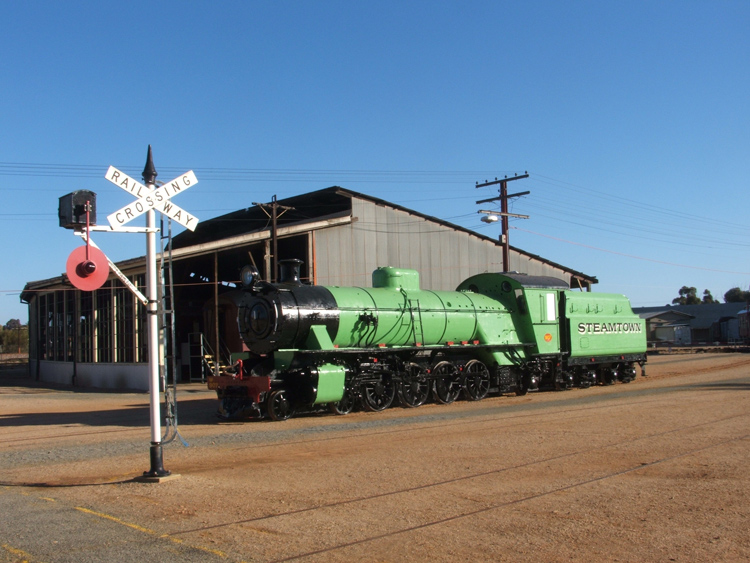 W 907 is seen outside the Peterborough roundhouse on 7 June 2012.
This photo was contributed by Ben Graefe.
This locomotive was built by Beyer Peacock & Co (builder's number 7384 of 1951) as the seventh of the WAGR's W-class. W 907 was one of a number of W-class locomotives placed in storage by the WAGR at the cessation of their steam operations, surviving to pass into preservation when transferred to South Australia in 1979 for the Steamtown Peterborough collection (together with W 901 and Pmr 720). a
W 907 had been stored in the roundhouse at Steamtown Peterborough until 2012 when it was cosmetically restored by volunteers. Apparently it is planned to plinth W 907 at the museum entrance, but for now it remains on static display within the museum complex. b, c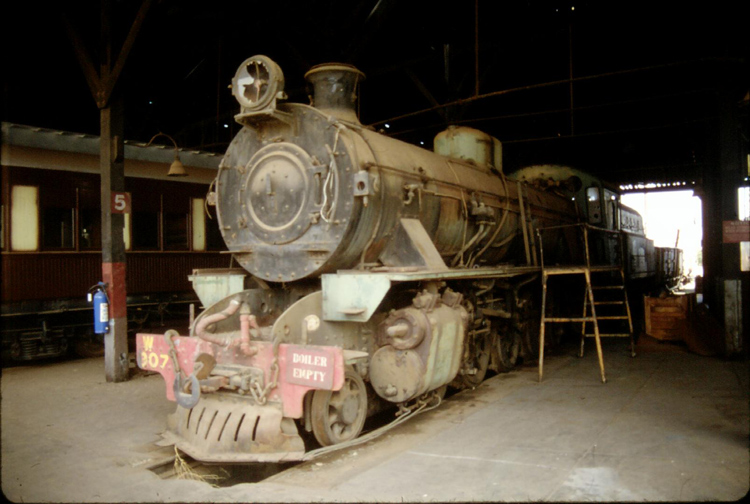 This photo is kindly provided by Chris Stratton and shows W907 in the roundhouse at Peterborough on 5 April 1985.
References
a

A. Gunzburg 'A history of WAGR steam locomotives',

published by ARHS (Western Australian Division) 1984. pp134

b

Information provided by Ben Graefe via email, 18/6/2012
Page updated: 31 October 2014