Silverton Tramway Co. W 24

Named "Malcolm Moore"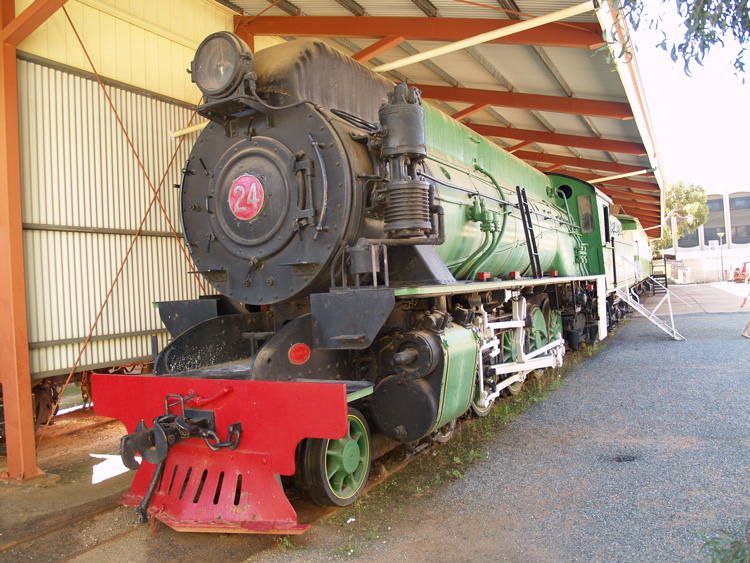 W 24 displayed at the Sulphide St Railway & Historical Museum, Broken Hill on 18 April 2014.
This locomotive was built by Beyer Peacock & Co. as their builder's number 7553 of 1951 as the third of four W-class locomotives for the Silverton Tramway Company Ltd. These modern 4-8-2 locomotives were effectively an additional order for the West Australian Government Railways W-class which were under construction by Beyer Peacock at the time. (For further information about these fine locomotives, refer to the comments for preserved sister W 22.)
W 24 was named 'Malcolm Moore' in Silverton Tramway service. The four Silverton W-class locomotives wore an attractive lined green livery as they shuttled back and forth over the 56km Silverton Tramway line from Broken Hill to the South Australian Railways interchange at Cockburn, hauling ore trains of up to 1,200 tons and the Broken Hill Express. They displaced the earlier A-class 4-6-0 locomotives in these duties but were themselves destined for short working lives, being superceded by diesels in the early 1960s.
Following withdrawal from Silverton Tramway service, W 24 was retained for preservation and was eventually placed on static display in the grounds of the Sulphide St Railway & Historical Museum at Broken Hill. Here it is displayed under a weather roof in the original green livery and keeps company with Y 1 and SAR T 181, together with one of the "Silver City Comet" diesel railcar sets.
On this page are various views of W 24 following my most enjoyable visit to the excellent Sulphide St Railway & Historical Museum on 18 April 2014.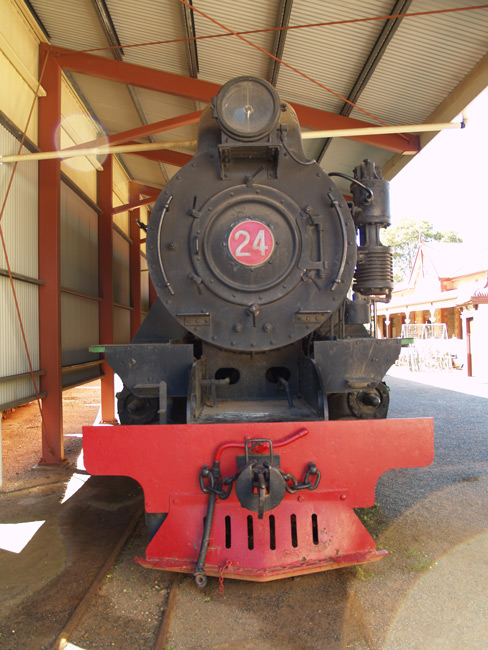 Front view of W 24 on dual-gauge track (3' 6" & 5' 3") at Sulphide St Station Museum.
The station building can be seen at right rear.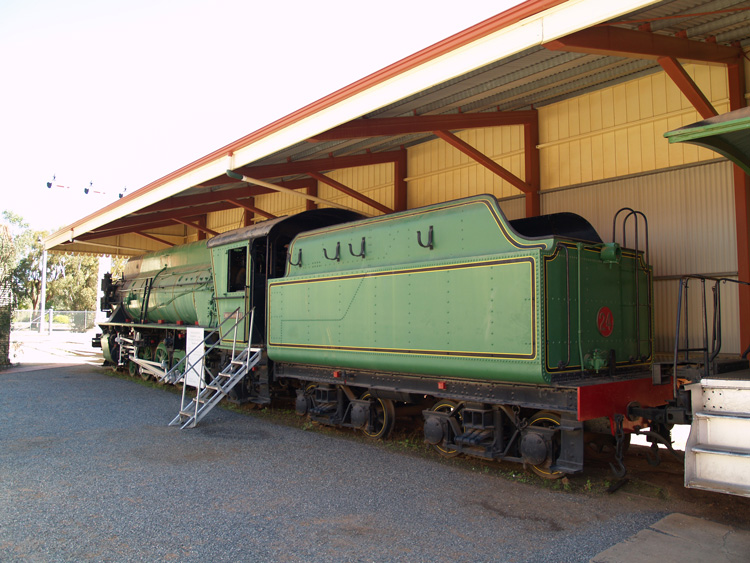 Rear view of W 24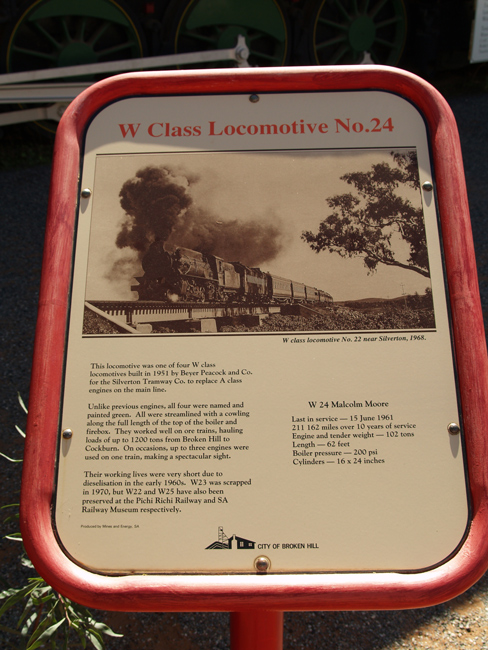 Interpretive display board for W 24 Malcolm Moore.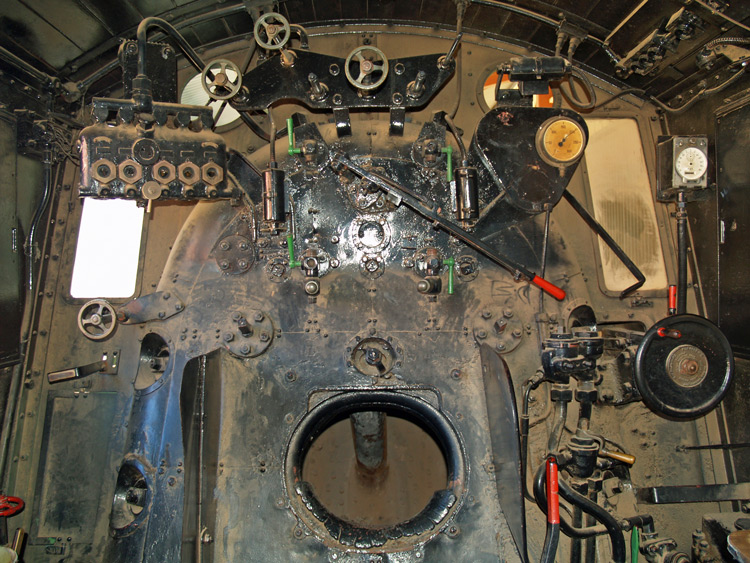 Cab view, with a thermic siphon visible in the firebox.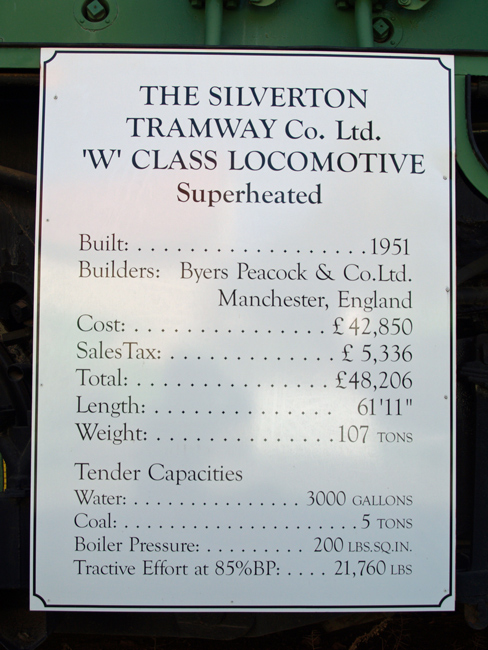 Information board displayed with W 24.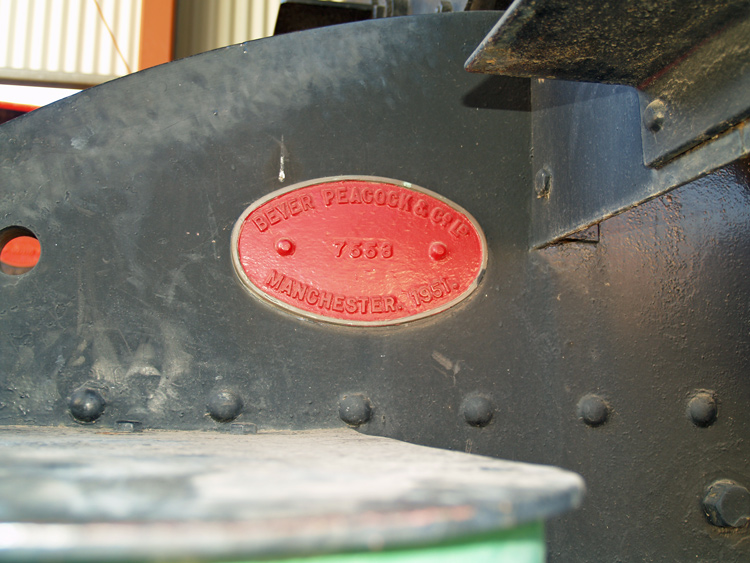 Beyer Peacock builder's plate attached to the loco frames (under the smokebox). 18 April 2014.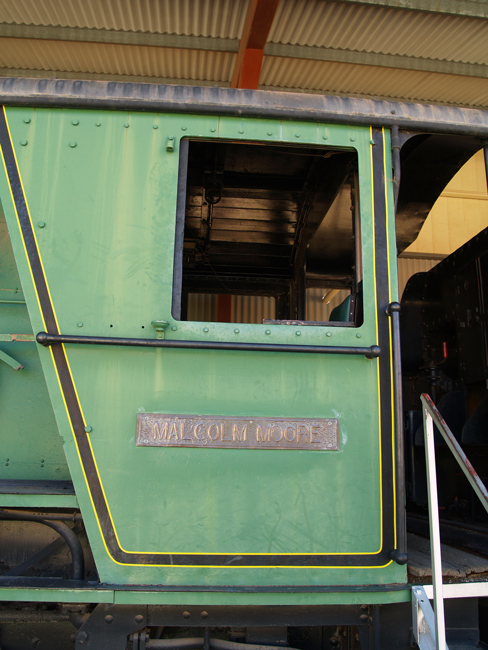 "Malcolm Moore" nameplate attached to the cabside.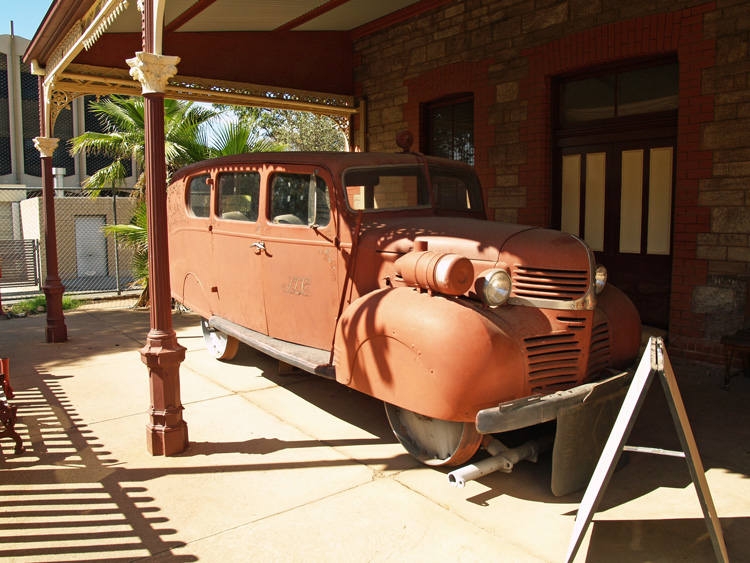 This Dodge railcar is displayed at Sulphide St Station.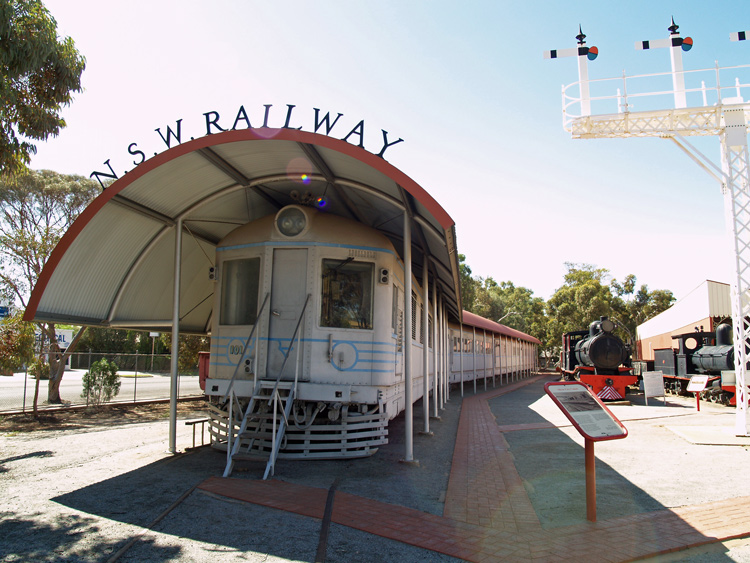 The Silver City Comet railcar set preserved at Sulphide St.
References
a

Fluck R. E., Sampson R., & Bird K. J. 'Steam locomotives and Railcars of the South Australian Railways',

published by The Mile End Railway Museum (SA) Inc, 1986.

b

Webmaster's observation or comment.
Page updated: 8 August 2014