T 251

Superbly restored by the Bellarine Peninsular Railway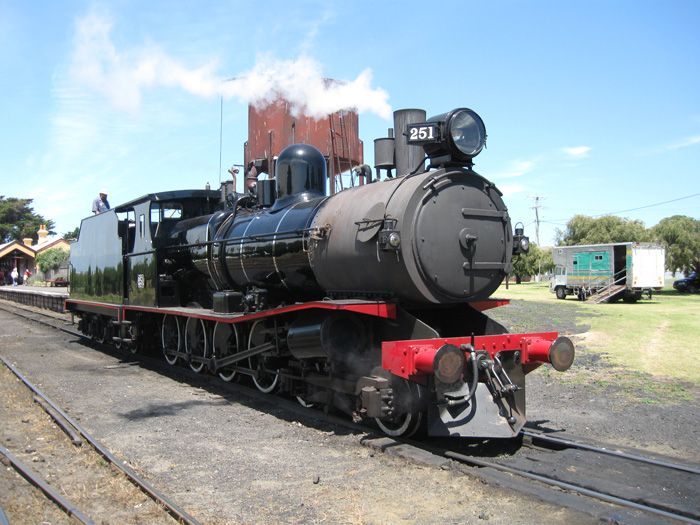 This view is provided by Darcy Peterson, showing newly-restored T 251 taking water at Queenscliff Station on the BPR on 6 January 2010.
T 251 was built by Walkers Limited of Maryborough, Queensland in 1917 (builder's number 276) as one of the South Australian Railways highly successful T-class narrow gauge locomotives, which ultimately numbered 78 examples. After many years of service with the SAR it was withdrawn from service in 1970 following gauge conversion of the route to Broken Hill from narrow to standard gauge.
T 251 escaped the scrap metal market when purchased by the Geelong Steam Preservation Society at Belmont Common. This group subsequently relocated to nearby Queenscliff and converted the Drysdale-Queenscliff section of the Victorian Railways Queenscliff line from 5' 3" gauge to 3' 6" gauge, becoming the Bellarine Peninsular Railway. T 251 was a regular traffic locomotive for the BPR until 1991, at which stage it was withdrawn due to deteriorating mechanical and boiler condition.
T 251 returned to service after 18 years by hauling the BPR Blues Train on Saturday 11th April 2009. In addition to mechanical overhaul, the restoration included manufacture and fitting of a new tube plate and fabrication of a new welded tender superstructure.
A spare T-class tender is also held in storage by the BPR; this tender retains the original low-sided T-class tender design. It was sourced from Tasmania and is a surviving component of the T-class locomotives that were sold second-hand by the SAR to the TGR. b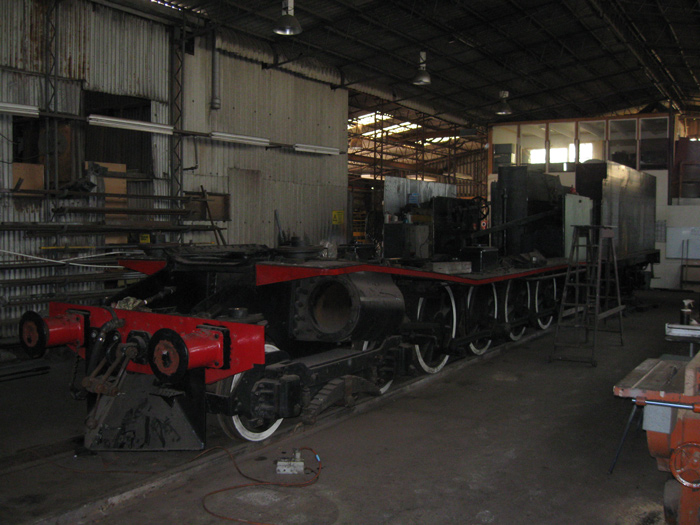 This second view is also provided by Darcy Peterson and shows T 251 in the late stages of restoration in the BPR workshops on 7 March 2009.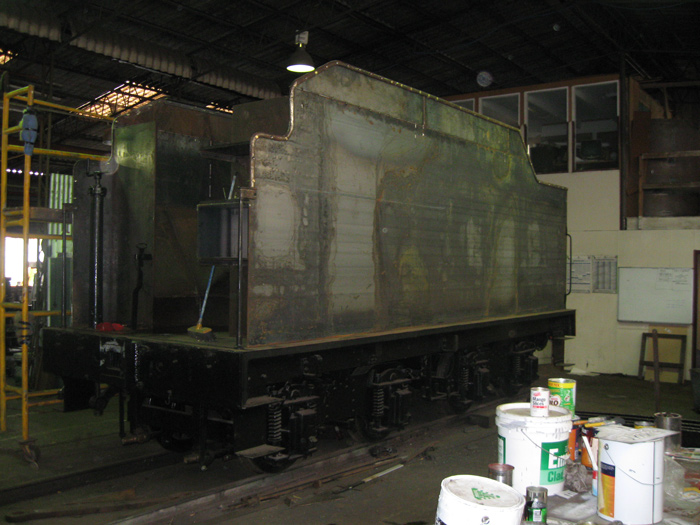 This view of T 251's rebuilt tender (with new welded superstructure) in the BPR workshops is provided by Darcy Peterson and dated 13 December 2008.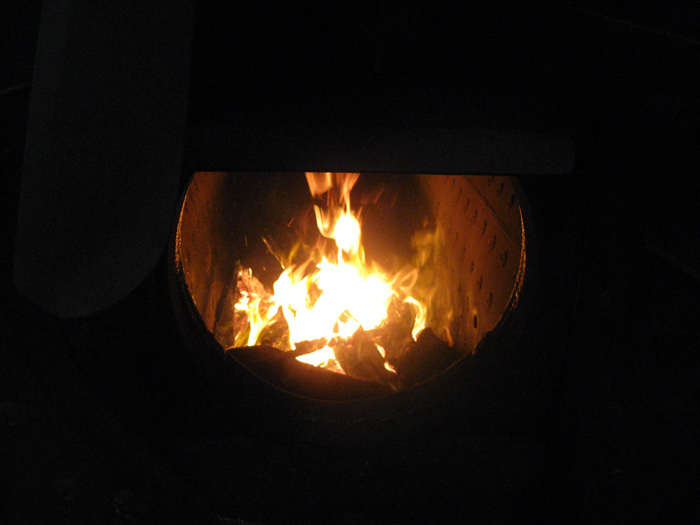 Darcy Peterson has kindly provided this view (dated 9 November 2008) showing the first fire in T 251's firebox following the boiler overhaul.
As a fireman on the BPR, this is a view Darcy has since become very familiar with!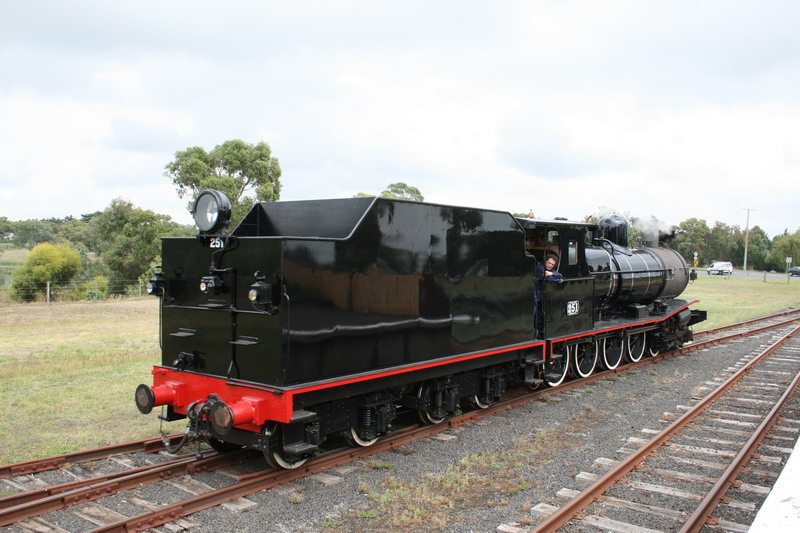 Mike Adcock has kindly provided this photo of T 251 running around its train at the BPR's Drysdale Station on 14 February 2010.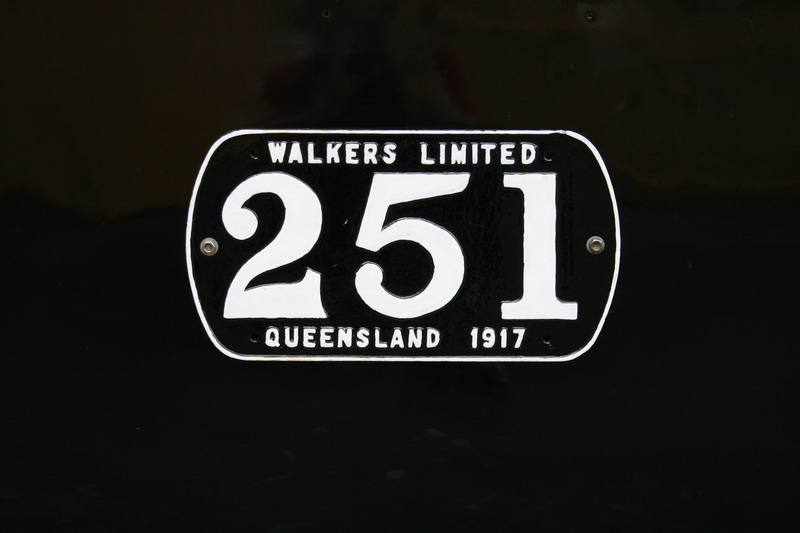 This detail view is also provided by Mike Adcock and shows T 251's cabside plate, which includes the builder's details.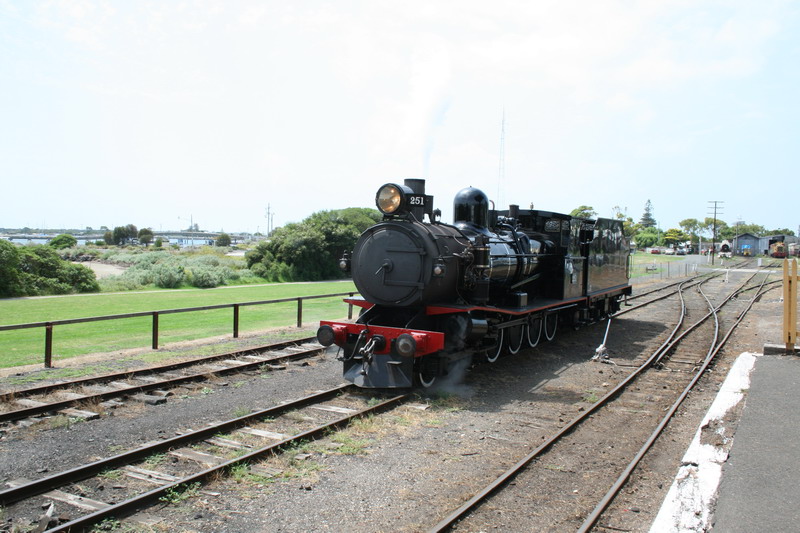 Here is further view provided by Mike Adcock and showing T 251 shunting at the BPR's Queenscliff Station on 14 February 2010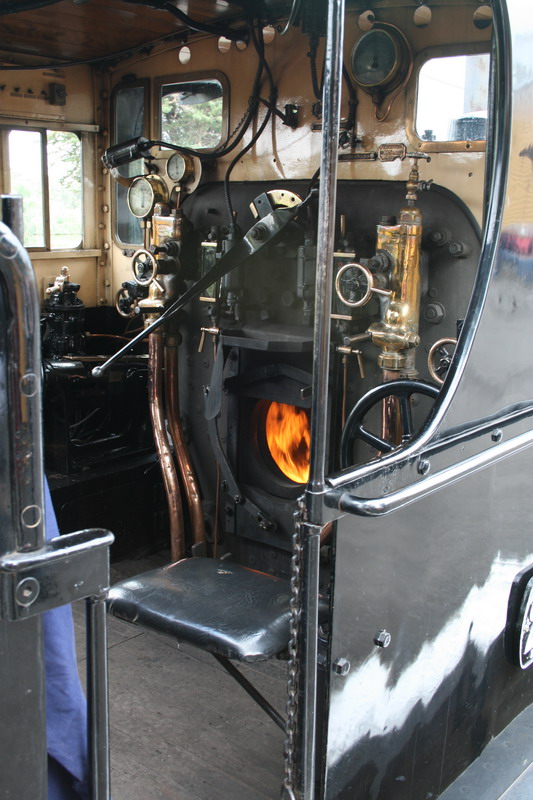 This fine view into the cab of T 251 is provided by Mike Adcock & dated 14 February 2010.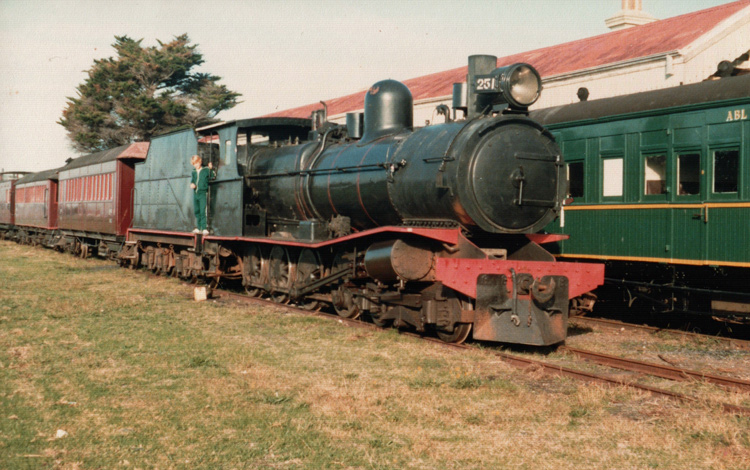 This much earlier photograph shows T 251 stabled at Queenscliff on a non-running day in 1980 (with a young webmaster on the footplate).
T 251 appears to have a rivetted tender at this stage, and the train consists of appropriate ex-SAR narrow-gauge rollingstock.
References
a

Fluck R. E., Sampson R., & Bird K. J. 'Steam locomotives and Railcars of the South Australian Railways',

published by The Mile End Railway Museum (SA) Inc, 1986.

b
Information provided by Chris Schultz via email dated 21 March 2004.

c

Webmaster's observation or comment
Page updated: 2 October 2013