T 224

Static exhibit at Millicent Museum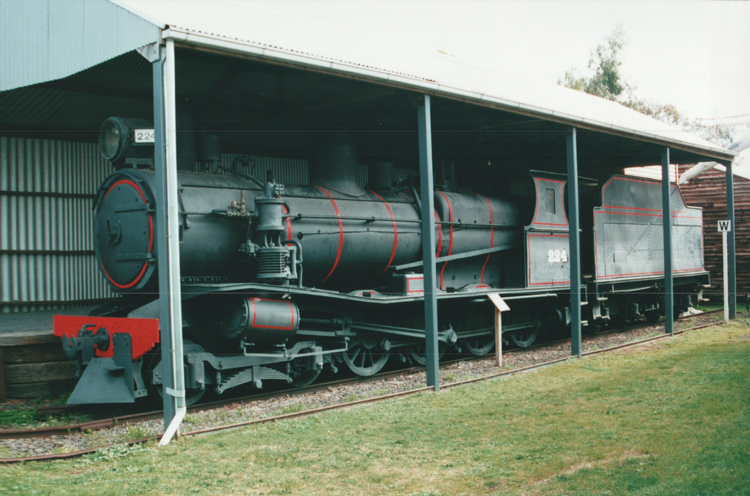 A scanned photo view of T 224 i

n the Millicent Museum on 19 July 2001.

T 224 was built by Walkers Limited of Maryborough, Queensland in 1914 (builder's number 224) as one of the South Australian Railways highly successful T-class narrow gauge locomotives, which ultimately numbered 78 examples. The T-class 4-8-0 locomotives superceded the earlier Y-class 2-6-0 as the prime motive power of the SAR narrow-gauge lines until the arrival of the 400-class Beyer-Garratts in the 1950's.

T 224 was withdrawn by the South Australian Railways on 1 May 1970 and subsequently sold to the National Trust. It is displayed at the National Trust's excellent Millicent Museum in a recreated goods shed, which provides good cover from the elements.

The railways of the South-East corner of South Australia have an interesting history, having originally been built as isolated 3' 6" gauge lines and later converted to 5' 3" gauge for integration to the expanding South Australian Railways network. The SE lines again became isolated following conversion of the South Australia - Victoria interstate route to standard gauge (4' 8.5") and were subsequently closed, however there have been calls to again reconnect the SE lines to the network by re-gauging them to standard gauge. As a 3' 6" gauge locomotive, T 224 represents the early phase of railway operations in this part of South Australia.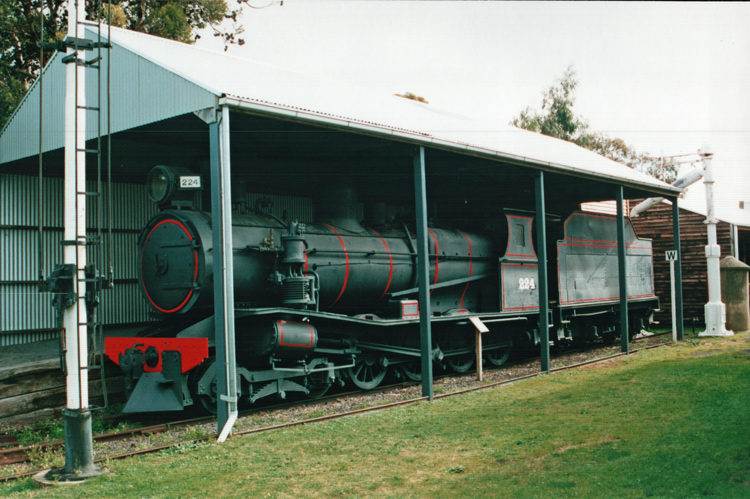 Two further views

of T 224 in the Millicent Museum on 19 July 2001.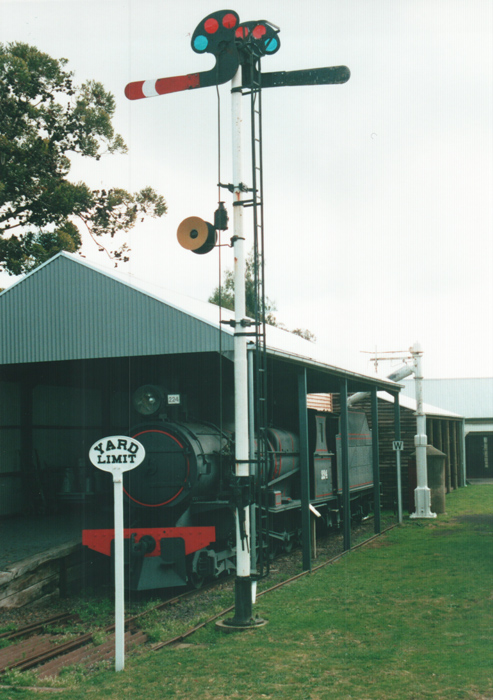 References
a

Fluck R. E., Sampson R., & Bird K. J. 'Steam locomotives and Railcars of the South Australian Railways',

published by The Mile End Railway Museum (SA) Inc, 1986.

b

Webmaster's observation or comment
Page updated: 11 April 2014