Stella

Krauss 3423 of 1897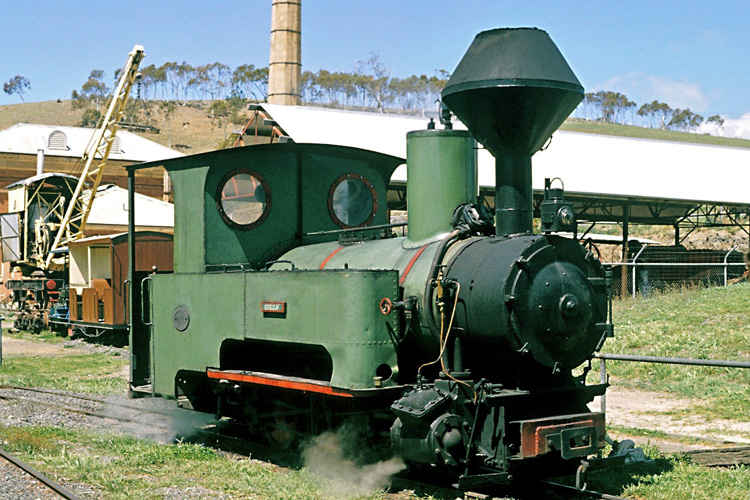 Peter Williams has kindly contributed this view of Stella in steam at the Marsden Steam Museum, Goulburn on 6 October 1981.
This locomotive was constructed by Lokomotivfabrik Krauss & Co in Germany as their builder's number 3423 of 1897. It was delivered new to the Gin Gin Central Milling Co. in 1897 where it carried the name Stella. b
Stella was obtained for preservation in 1967 for the Marsden Museum of Historic Engines at Goulburn, NSW. This museum was based at the historic Goulburn Waterworks which featured an impressive Appleby Beam Engine. b Here Stella was in operation for the museum opening on 4 April 1970 a and was an operational exhibit in the 1970's and early 1980's; the webmaster has fond childhood memories of this loco in action on the demonstration line which stretched from the historic Marsden Weir pump house to the museum gates approximately 600 metres away. This line included a steep and curved grade out of the waterworks site, and the operating locos would take a run-up at the grade! (Unfortunately the steam locomotive collection at the Marsden Museum of Historic Engines has since been dispersed and the demonstration line lifted, but the Goulburn Waterworks Museum remains well worth a visit to see the Appleby Beam Engine.) c
Stella was dismantled by 1989 and sold for private preservation in 2000. b It is now kept at a private site at Echuca, Victoria. I was granted a visit to the owner's site in March 2005; at that stage the boiler overhaul was progressing while the chassis and other components were stored outside of the workshop.c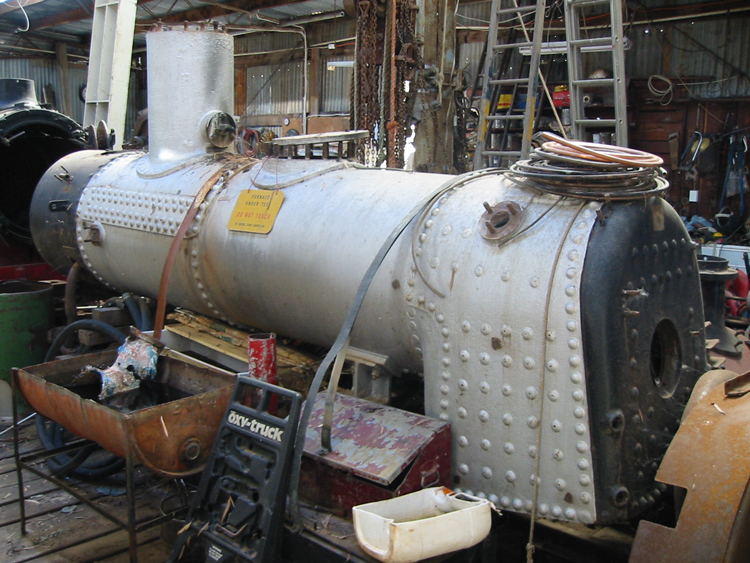 This photo of 23 March 2005 shows Stella's boiler under overhaul at Echuca; the tall steam dome is evident.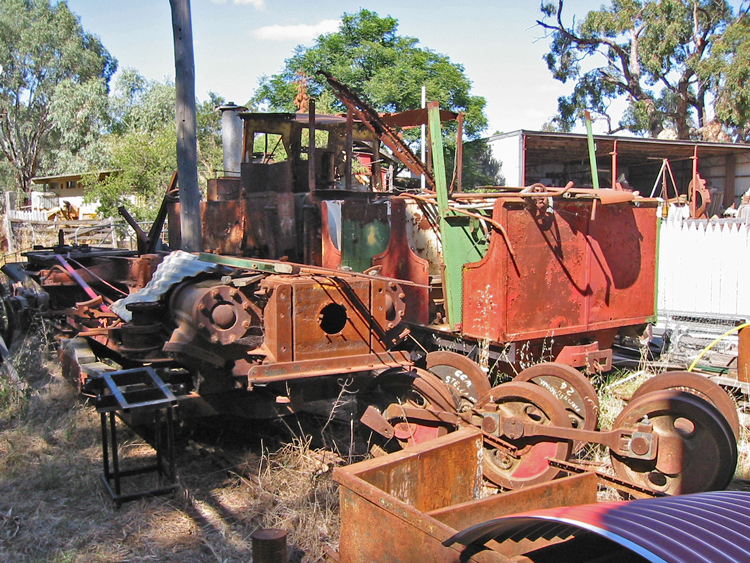 Stella's frames & wheels

stored outside the workshop; 23 March 2005.

References
| | |
| --- | --- |
| a | 'Light Railways', Number 69, July 1980. Published by Light Railway Research Society of Australia Inc. |
| b | 'Light Railways - Australia's Magazine of Industrial & Narrow Gauge Railways', Number 153, June 2000. Published by Light Railway Research Society of Australia Inc. pp.13 |
| c | Personal observation or comment. |
Page updated: 12 June 20
11