Rx 55

Displayed at Loxton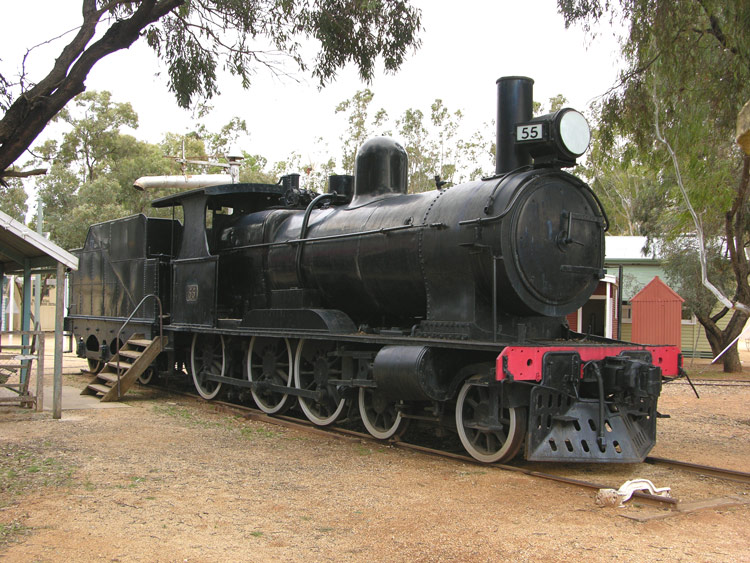 The photographs on this page were contributed by Lawell Cassidy and show various views of Rx 55 at Loxton on 21 June 2005.
Rx 55 was built by the South Australian Railways at their Islington Workshops as builder's number 25 of 1913, a joining the highly successful Rx-class of 4-6-0 mixed-traffic locomotives.
The Rx-class were developed from the earlier R-class 4-6-0 design of 1886 via adoption of a larger Belpaire boiler. A number of the class also received superheaters. The Rx-class ultimately grew to 84 examples comprising the 30 original R-class locos rebuilt to Rx specification, together with a further 54 built new, becoming the South Australian Railway's most numerous class of broad-gauge steam locomotive. The Rx-class were assigned to both passenger and freight turns until the arrival of larger locomotives in the 1920's, after which they settled in to branch line, suburban and shunting roles. In this capacity they lasted to the end of regular SAR steam operations. a
Rx 55 was condemned by the SAR on 9 July 1964. a Rx 55 is now displayed within a local history museum located on the banks of the River Murray at Loxton.
The photographs on this page were kindly provided by Lawell Cassidy and show Rx55 at Loxton on 21 June 2005. These photos show that Rx55 appears to be in good order and substantially complete, however both connecting rods are lying in the dirt; hopefully these can be refitted. b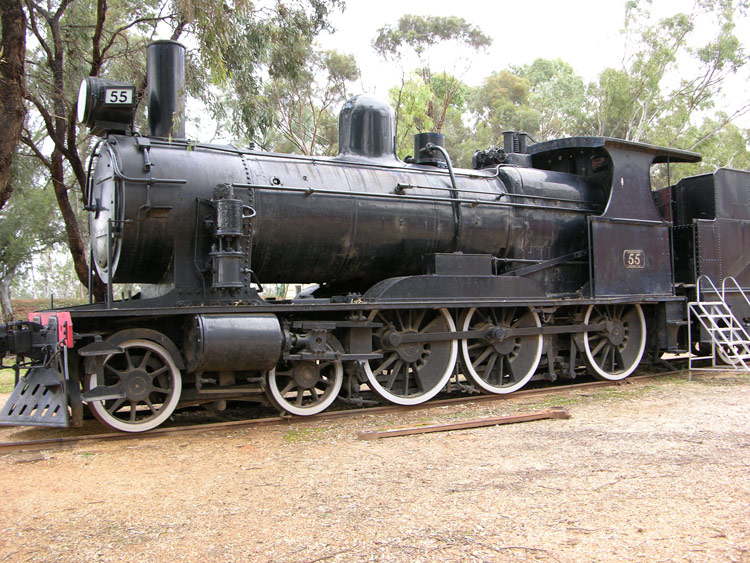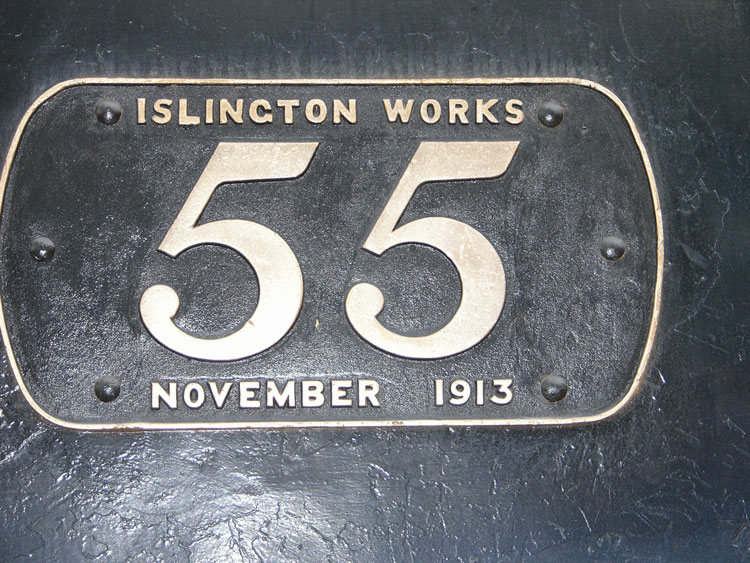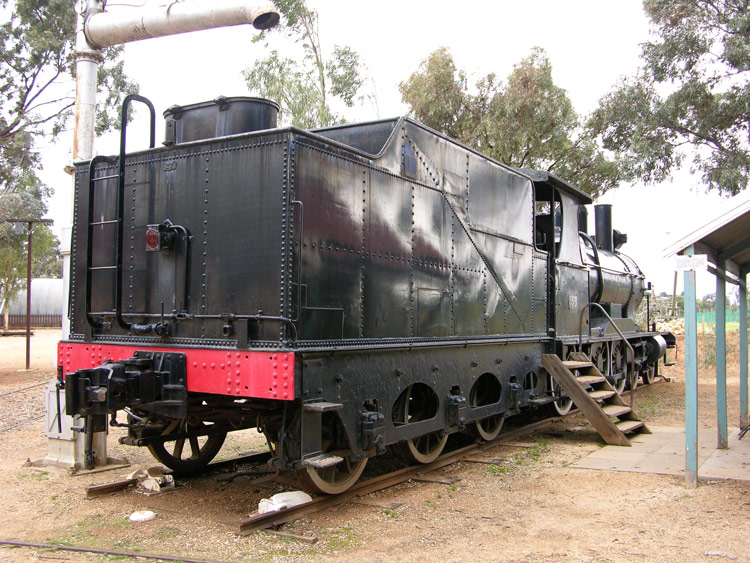 References
| | |
| --- | --- |
| a | Fluck R. E., Sampson R., & Bird K. J. 'Steam locomotives and Railcars of the South Australian Railways', published by The Mile End Railway Museum (SA) Inc, 1986. pp.68 - 73 |
| b | Webmaster's personal observation or comment. |
Page updated: 29 September 2011