Rx 231

Plinthed at Apex Park, Kadina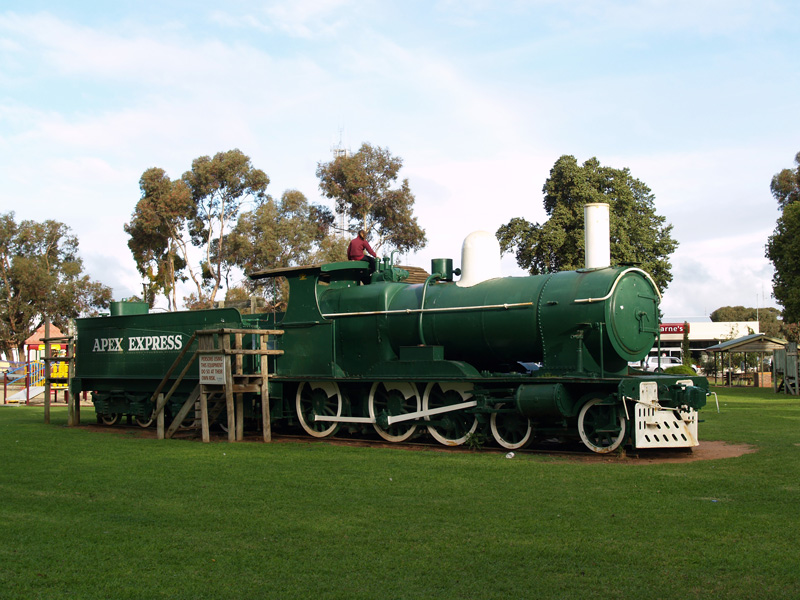 Rx 231 is plinthed in the Apex Park in central Kadina, as seen in this photo of 1 June 2007.
The green livery with white tyres is attractive, but not authentic!
Rx 231 was built by Walkers Limited of Maryborough as their builder's number 259 of 1915, a joining the highly successful Rx-class of 4-6-0 mixed-traffic locomotives.
Rx 231 was condemned by the South Australian Railways in September 1967, having run 979,312 miles in service. a
The photos on this page show Rx 231 plinthed in the Apex Park in central Kadina on June 2007, following a visit to Kadina by the webmaster. It is fitted with a plain stovepipe chimney of the type that appears to have been common in the latter years of SAR steam, together with a bogie tender.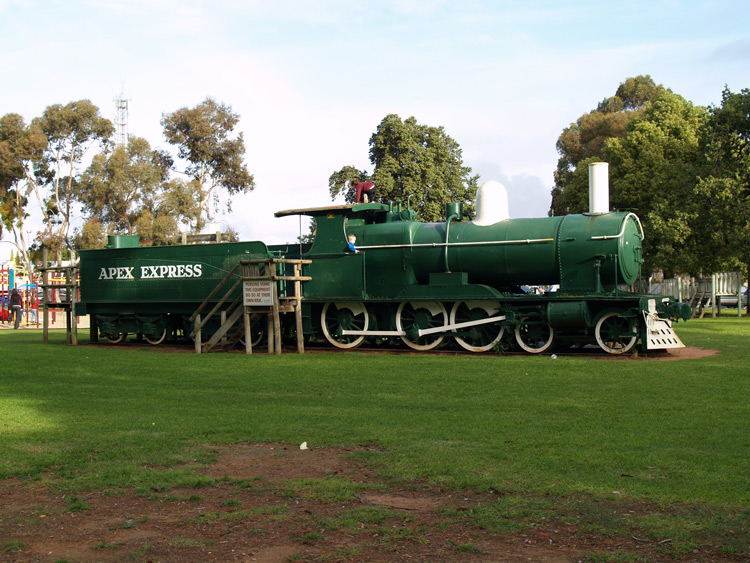 Two further views of Rx 231 at Kadina on 1 June 2007.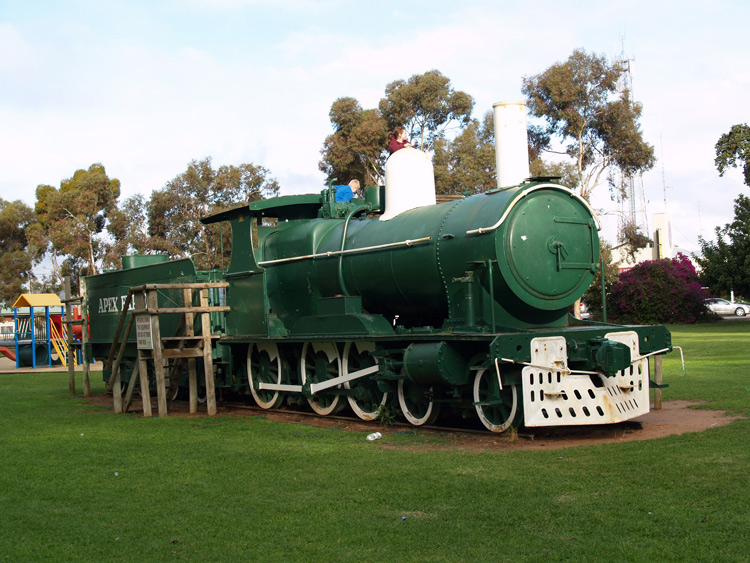 References
| | |
| --- | --- |
| a | Fluck R. E., Sampson R., & Bird K. J. 'Steam locomotives and Railcars of the South Australian Railways', published by The Mile End Railway Museum (SA) Inc, 1986. pp.73 |
| b | Webmaster's personal observation or comment. |
Page updated: 30 October 2011