Rx 217

Plinthed at Nuriootpa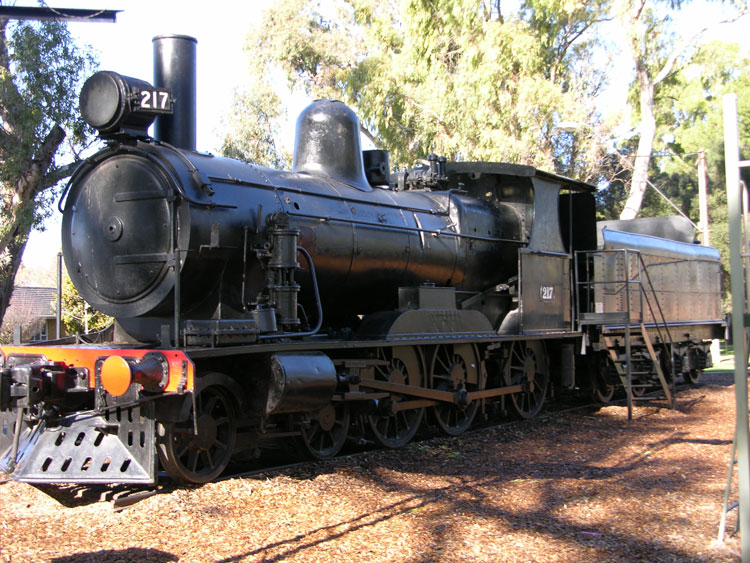 This photo is kindly provided by Lawell Cassidy and shows Rx 217 at Nuriootpa on 18 June 2005.
Rx 217 was built by Walkers Limited of Maryborough as their builder's number 245 of 1915, a joining the highly successful Rx-class of 4-6-0 mixed-traffic locomotives.
Rx 217 was condemned by the South Australian Railways in May 1969, having run 1,003,289 miles in service. a It was one of the last Rx-class locomotives in SAR service. b
Rx 217 was plinthed in a park at Nuriootpa in 1971. a
When I last inspected this loco in 1990 it appeared to be in excellent condition, with good tyres and little corrosion. b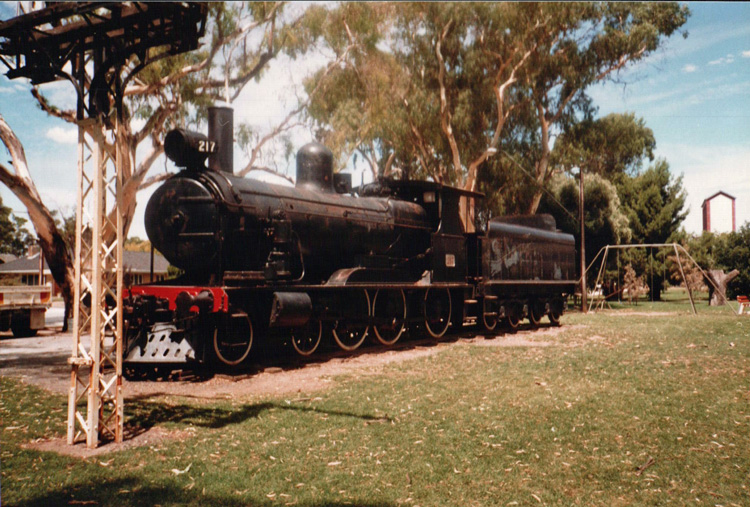 Here is an earlier scanned view of Rx 217 at Nuriootpa in February 1990.
References
| | |
| --- | --- |
| a | Fluck R. E., Sampson R., & Bird K. J. 'Steam locomotives and Railcars of the South Australian Railways', published by The Mile End Railway Museum (SA) Inc, 1986. pp.68 - 73 |
| b | Webmaster's personal observation or comment. |
Page updated: 26 May 2013