Replica Steam Tram

at the Yarloop Steam Workshops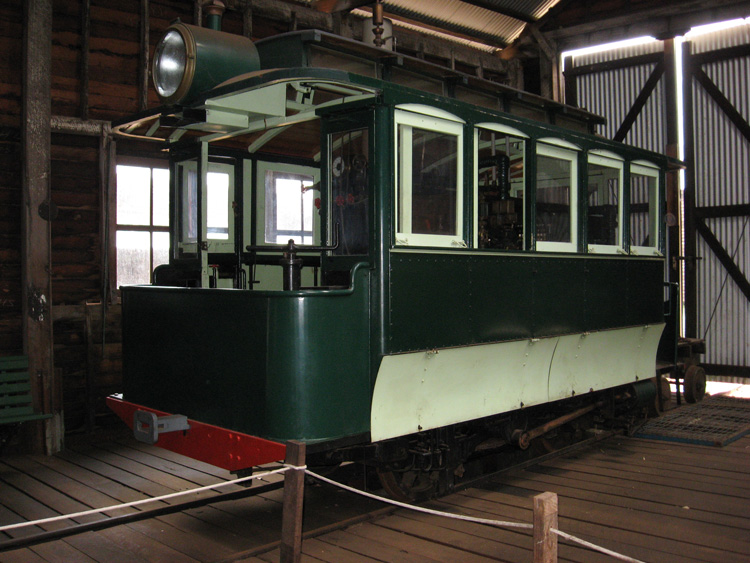 This view was contributed by Malcolm Cluett and shows the replica steam tram awaiting its next steaming day at Yarloop on 7 September 2008.
This interesting locomotive is an outline replica of a Sydney steam tram, built to 3' 6" gauge rather than the 4' 8.5" gauge of Sydney's original Baldwin steam trams. Unlike the original Sydney steam trams, I understand this replica has a geared drive and uses a modified "stationary" boiler (with firebox and smokebox at the same end - possibly a water-tube boiler) rather than the normal "locomotive type" boiler with a deep firebox and parallel tube run to a front smokebox. b
This replica was constructed over several years and trialed the Yarloop Steam Workshops in March 2006. It is now based at that location, being steamed monthly to provide visitor rides. a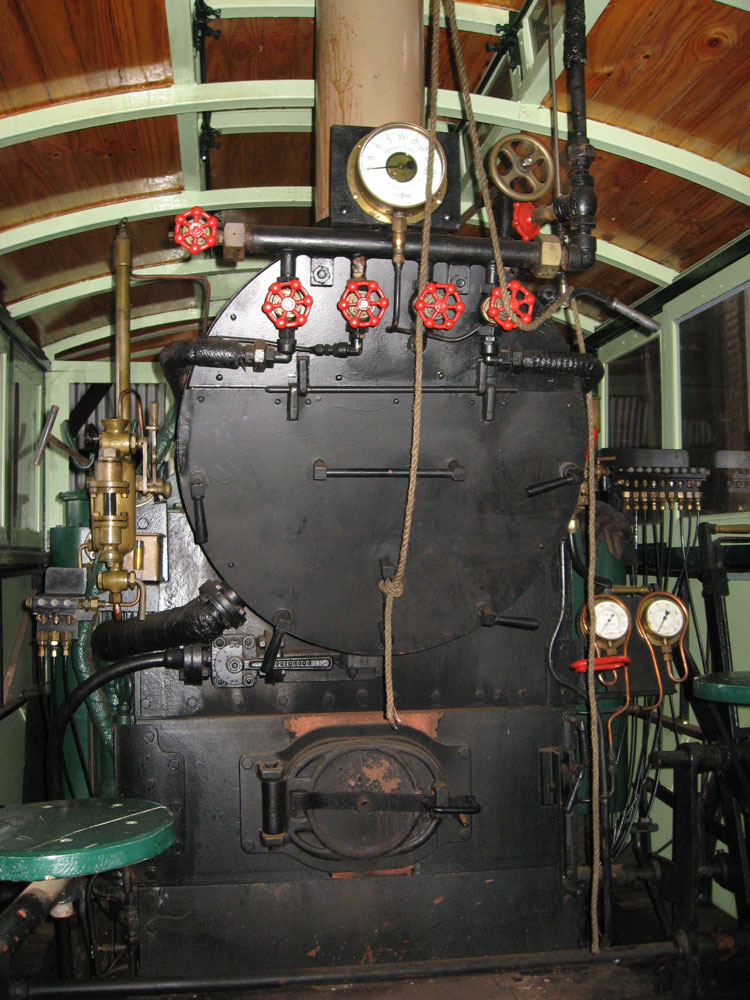 Here is a second view contributed by Malcolm Cluett and dated 7 September 2008, showing details of the boiler.
References
a

'Light Railways - Australia's Magazine of Industrial & Narrow Gauge Railways', Number 190, August 2006.

Published by Light Railway Research Society of Australia Inc.

b
Webmaster's observation or comment.
Page updated: 22 November 2012