Purrey Steam Tram

ex-Rockhampton Council Tramways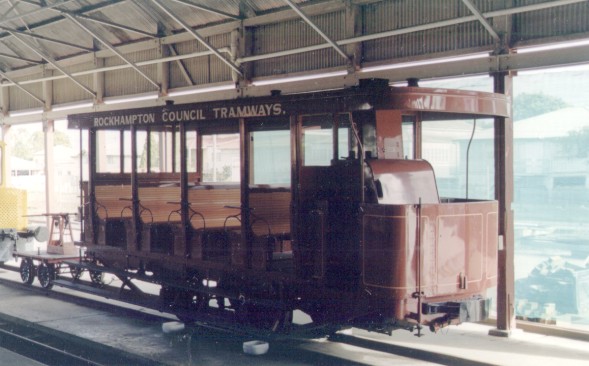 The Purrey steam tram preserved at the museum in the former Archer Park Railway Station, Rockhampton.
This photo is courtesy of Graham Watkins and dated July 1999.
This interesting vehicle is a Purrey steam tramcar, formerly operated by the Rockhampton Council Tramways. It was restored to operation in 1988 and can be seen in steam at the

Archer Park Station Museum in Rockhampton, where it runs over former Queensland Railways trackage in Denison St.

Here is a link to an interesting YouTube video showing the Purrey steam railcar in operation: www.youtube.com/watch?v=2xImxm80fxc
References
a

'Light Railways - Australia's Magazine of Industrial & Narrow Gauge Railways',

Number 161, October 2001, published by Light Railway Research Society of Australia Inc.
Page updated: 21 July 2014