Marjorie

Clyde Engineering. b/n 462 of 1938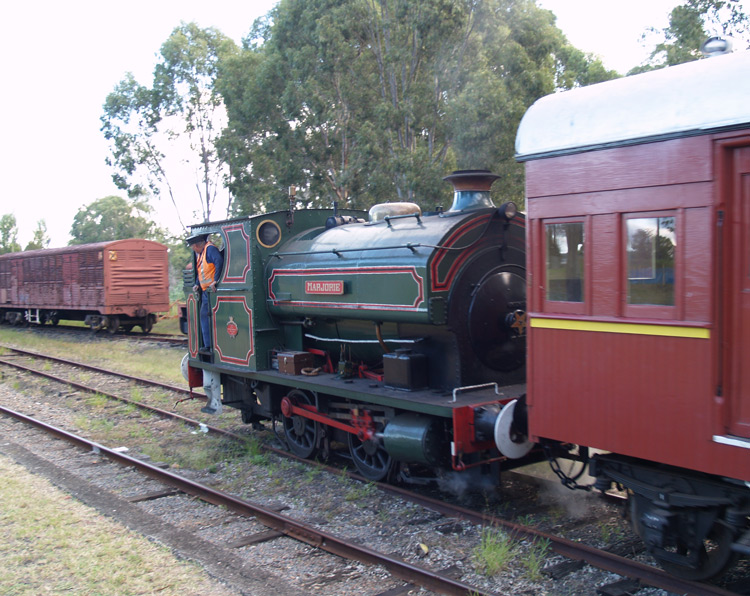 This view shows Marjorie running past at the Richmond Vale Railway during the annual Hunter Valley SteamFest on Sunday 18th April 2010.
Marjorie was built by Clyde Engineering at Granville, NSW in 1938 (builder's number 462) (a) to an Avonside Engine Company design of shunting locomotive. She is very similar to the preserved Avonside locomotive 'Kathleen'. (d)
This locomotive worked at the John Lysaghts' works in Newcastle. At some stage it was fitted with roller bearings on the side rods / cranks, which gives a distinctive look and presumably reduces maintenance! (d) Marjorie was retired from use at Lysaghts in 1972 and was initially plinthed in a park at Edgeworth. (b) Fortunately she was rescued from her plinth by Richmond Vale Railway and transferred to their Richmond Main Colliery site near Kurri Kurri. Restoration followed and Marjorie's first day in service on the RVR occurred on 23 January 1986. (c) Marjorie has since been a regular performer at the RVR, generally appearing in an attractive green livery. (d)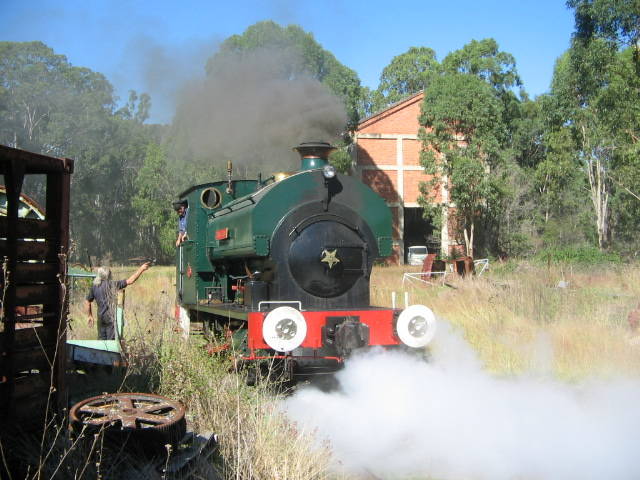 This photo is kindly provided by Paul Bird and shows Marjorie in the industrial surroundings of the Richmond Main Colliery site of the RVR on 21 April 2006.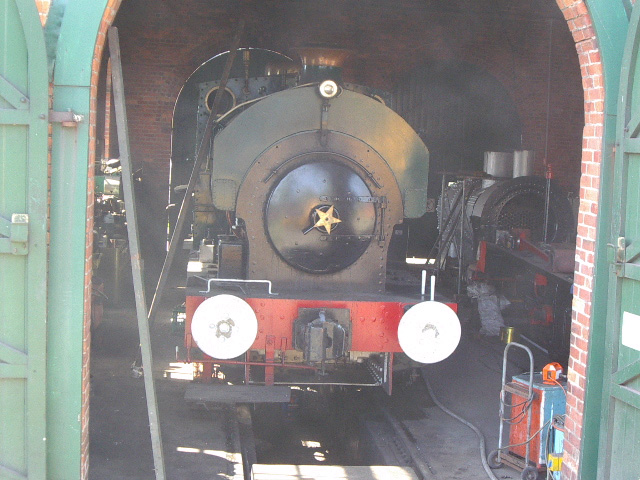 Here is an earlier photo from Paul Bird showing Marjorie within the historic running shed at the Richmond Main Colliery site of the RVR; the loco is in steam for its annual boiler exam on 12 February 2005. Avonside-built sister locomotive Kathleen can just be seen under overhaul in the adjacent stall.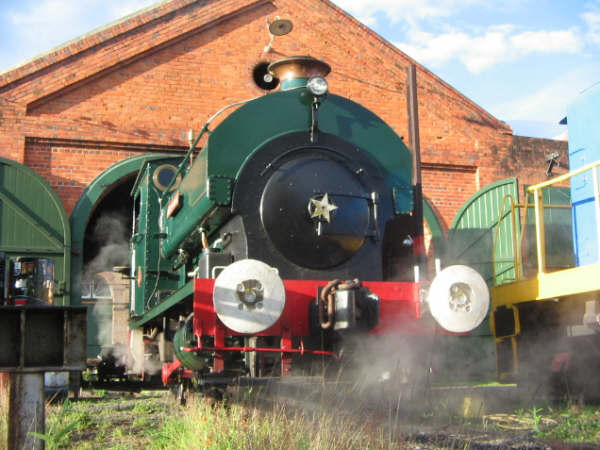 Paul Bird has also provided this view of Marjorie on shed at Richmond Main in the late afternoon of Saturday 22 October 2005.
References
| | |
| --- | --- |
| a | L. Oberg, 'Locomotives of Australia', published by J. W. Books Pty Ltd, Brookvale NSW. 1982 reprint |
| b | Griffiths, D. 'BHP Locomotives', published by Railmac Publications, page 31 & 32. |
| c | 'The Link Line', official publication of the Richmond Vale Preservation Co-Operative Society Ltd, No.151, page 2. |
| d | Personal comment or observation. |
Page updated: 22 May 201
1