A & D Munro Shay No.2

Lima 2097 of 1908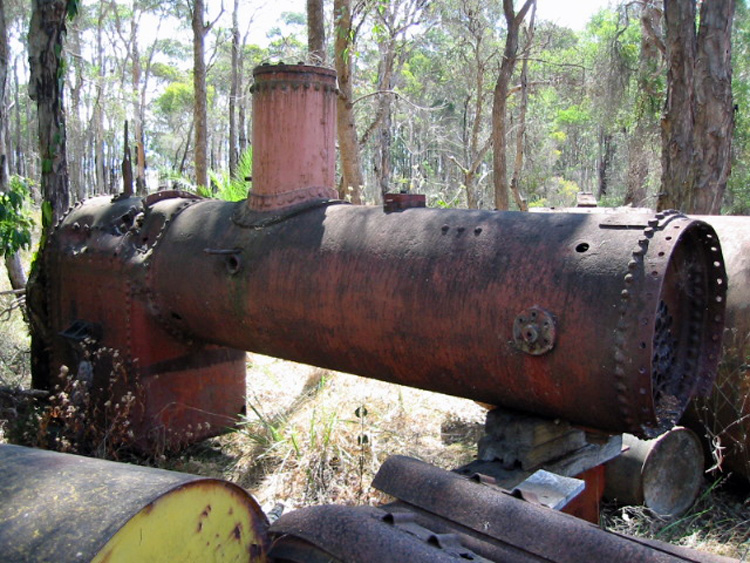 The boiler of one of the Munro Shays in storage at Albion Park on 13 October 2002.
Clearly visible on the firebox sheets are indents where scrap collectors had blasted off the cylinder castings.
This small A-type Shay locomotive was built by Lima Locomotive Works, Ohio (builder's number 2097 of 1908) as the second of two Shays purchased for Munro's Hampton Tramway. The derelict remains of the two Shay locomotives were donated to the Illawarra Light Railway Museum Society in 1974 and are being rebuilt into a single operable exhibit based on Lima B/N 906.
In 2006 a Shay boiler, tender tank, 2' 6" bogies and other components deemed surplus to the ILRMS Shay locomotive rebuild were sold to Sketches Mountain Resort at Ravensbourne, Queensland. Sketches Mountain Resort is apparently situated near the route of Munro's Hampton Tramway and the resort is planning a static display of a Shay locomotive in a replica engine shed. The Shay components departed the ILRMS at Albion Park for Ravensbourne on 14 February 2006. Further information or photographs of the Sketches project are welcome.
Fact sheets for Lima B/Nos. 906 & 2097 can be found at the excellent Shaylocomotives.com website.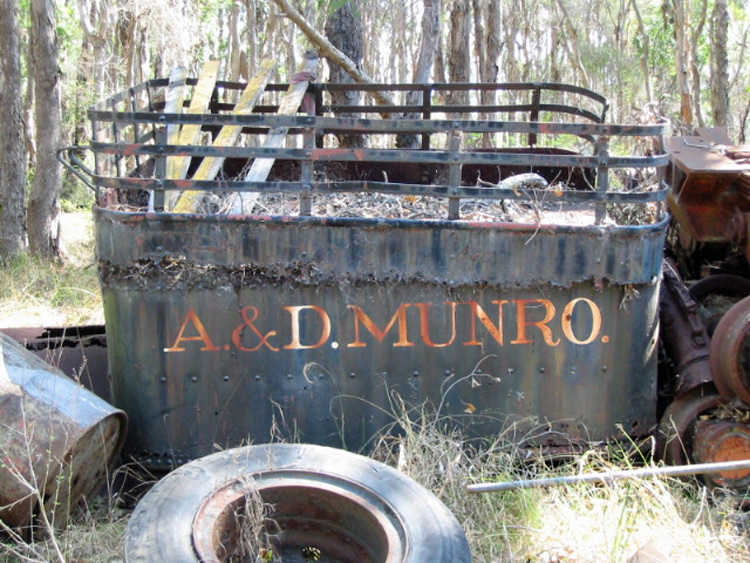 The original bunker of Lima 2097 of 1908 in storage at Albion Park on 13 October 2002.
The faded black paint & lettering probably relates to the 1978-79 period when No.2 was reassembled for static display.
References
| | |
| --- | --- |
| a | www.shaylocomotives.com website, viewed 24 May 2014. |
| b | 'Light Railways - Australia's Magazine of Industrial & Narrow Gauge Railways', Number 188, April 2006. Published by Light Railway Research Society of Australia Inc. |
| | |
Page updated: 9 June 2014