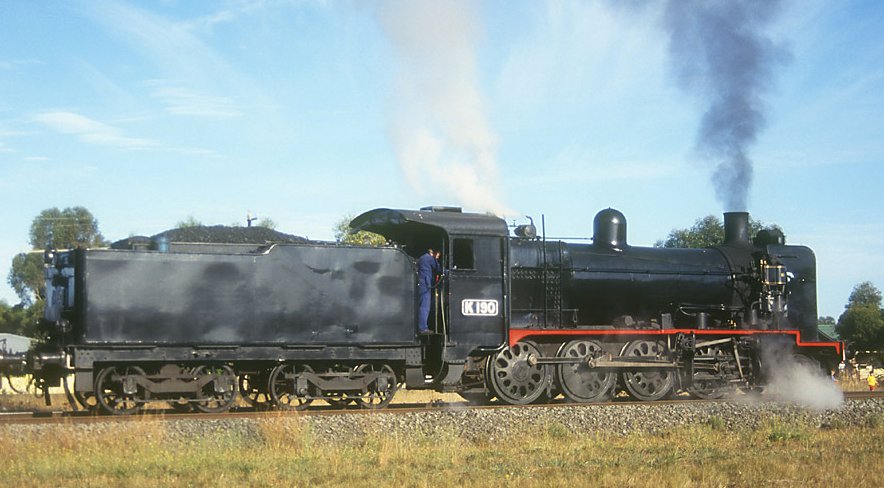 This photo is provided by James Brook from the gallery of his fine Victorian Railfan Website and shows K 190 in steam during 2003.
K 190 was built by the Victorian Railways' Newport Workshops in 1943 to the successful K-class 2-8-0 locomotive design for branch-line work. A total of 53 K-class locomotives were constructed for branch-line duties, with a significant number retained in storage or for workshop shunting duties towards to end of steam traction on the Victorian Railways. A total of 21 K-class locomotives have survived into preservation.
K 190 has been maintained and operated for many years by Steamrail Victoria as a railtour engine and is normally shedded at Newport Workshops. During the 1990's this locomotive wore an attractive apple green livery and was hired for a period to the South Gippsland Railway.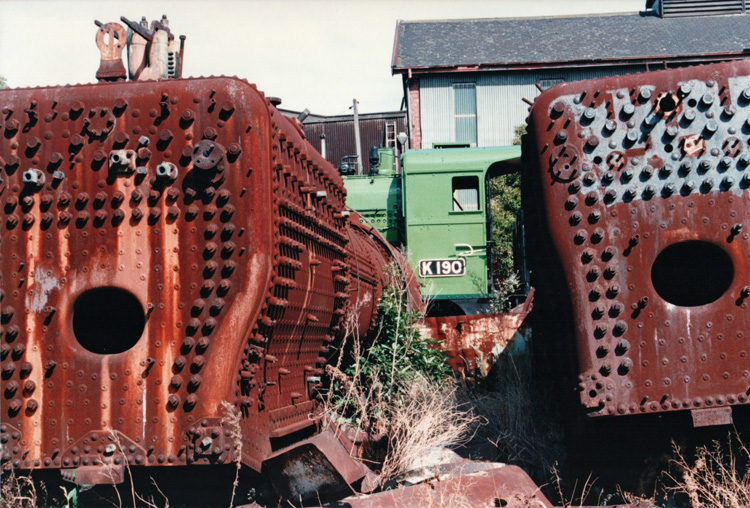 K 190 at Newport workshops in 1996, framed between two spare boilers.
References
| | |
| --- | --- |
| a | "Locomotives of Australia" by Leon Oberg, published by J. W. Books Pty Ltd, 1982 reprint. |
| b | Webmaster's observation or comment. |
Page updated: 24 November 2013