K 151

Oldest of the surviving K-class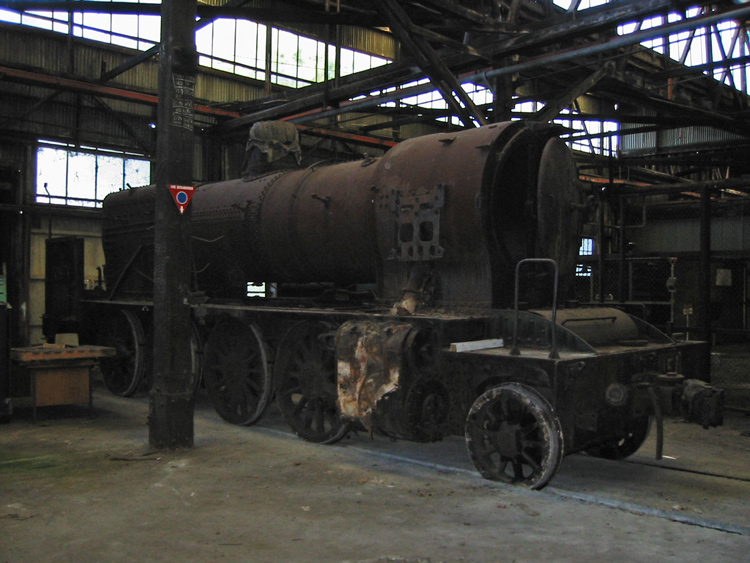 K 151 lurking stripped and tenderless in the gloom at the rear of Newport Workshops on 10 May 2003.
(Unfortunately my camera wasn't really up to the low light conditions.)
K 151 was built by the Victorian Railways' Newport Workshops in 1940 to the successful K-class 2-8-0 locomotive design for branch-line work.
I believe K 151 ended its career as a stationary boiler. It is now owned by Steamrail Victoria and stored stripped and tenderless in the depths of Newport Workshops, ostensibly as a potential donor of heavy spares for sister K-class locomotives which are preserved in working order.
Here is a useful Wikipedia link which provides further information about the Victorian Railway K-class locomotives.
References
| | |
| --- | --- |
| a | Webmaster's observation or comment. |
Page updated: 31 October 2013