<![if !vml]>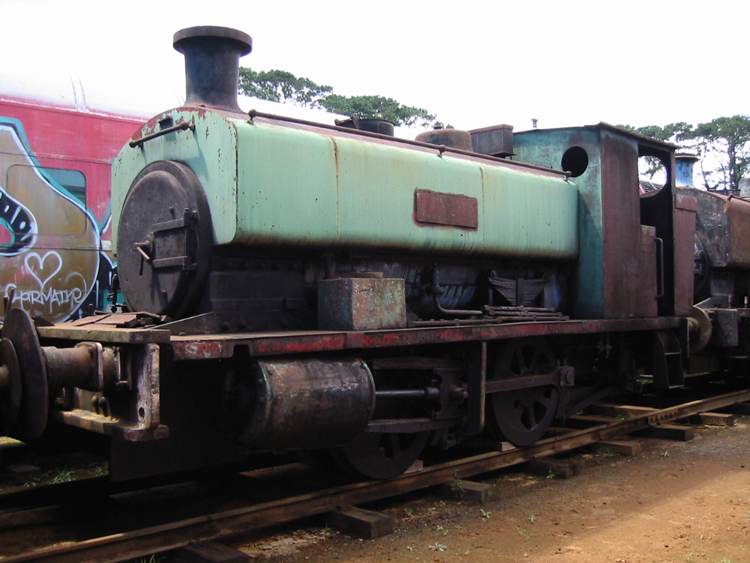 <![endif]>
Juno in storage at Dorrigo on 24 January 2004.
Juno is nominally operable, having been occasionally used as shunter at Rhondda Colliery in the 1980's.
The overlarge buffer faces speak of tightly curved sidings, where smaller faces are prone to buffer lock.
<![if !vml]>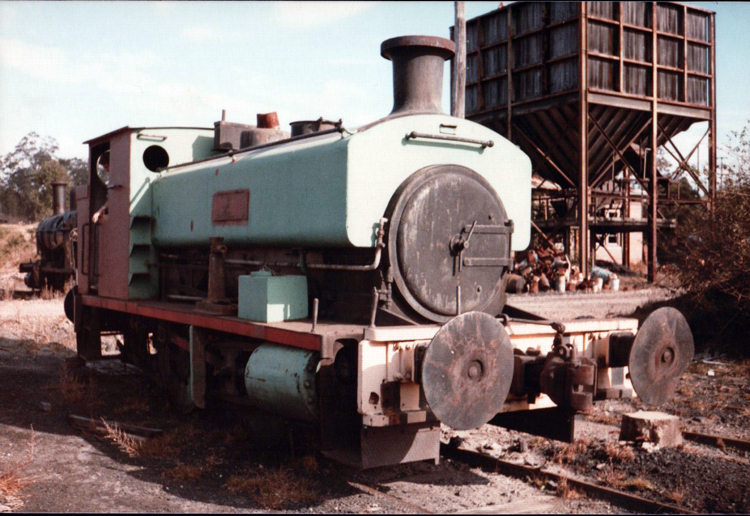 <![endif]>
A scanned print view of Juno stored at Rhondda Colliery circa 1983 (with a young webmaster in the cab).
The large buffer faces look like they have taken some knocks and been involved in a few tangles!
References
Page updated: 13 March 2021