J 549

Victorian Goldfields Railway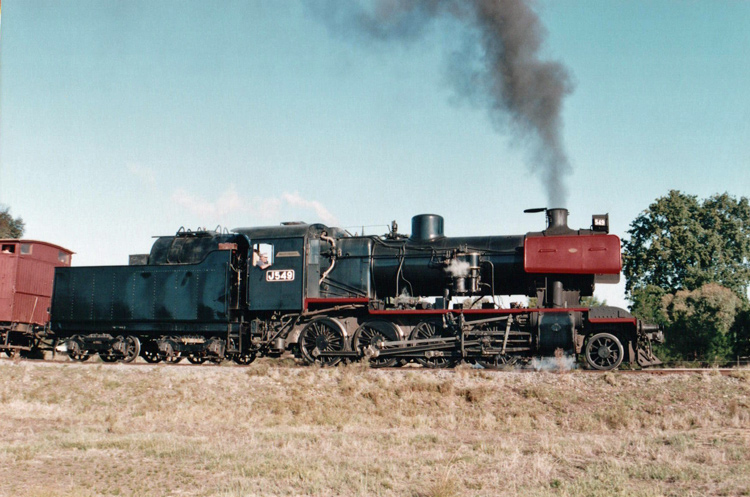 J 549 works upgrade into Maldon station on the sunny Easter afternoon of 24 April 2000.
J 549 was one of sixty 2-8-0 locomotives built for the Victorian Railways by Vulcan Foundry of Newton-le-Willows, Lancashire, as their builder's number 6095 of 1954. The first 30 locomotives (J 501 - J 529) were built as coal burners and the second 30 (J 530 - J 559) as oil burners.
J 549 was withdrawn by the Victorian Railways on 30 November 1970. It entered service on 8 October 1954 and withdrawn from traffic on 25 April 1972. However it remained in storage until being written off on 24 September 1979 having accumulated a total mileage of only 168,465 miles. c
J 549 was sold to the Castlemaine & Maldon Preservation Society for preservation in 1979. It was stored at Ararat until transferred to Castlemaine in 1984 and subsequently restored to operation in 1991. a J 549 and K 160 have served as the regular traffic locomotives at the Victorian Goldfields Railway for many years and the webmaster has many fond memories of this locomotive in action from my visits to Maldon.
As an oil burner, J 549 has proven economical to run on the Victorian Goldfields Railway as I understand it is often fuelled by water-contaminated tank bottoms donated by a local sump oil recycler. d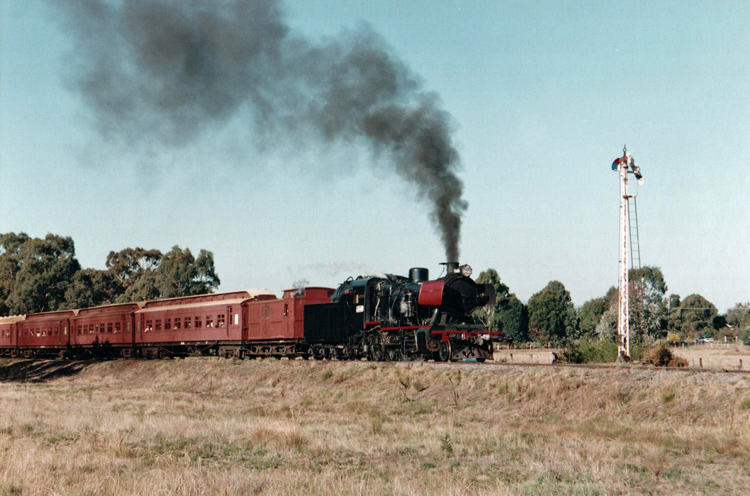 This series of scanned photo views show J 549 working upgrade into Maldon station yard on a memorable Easter visit of 24 April 2000.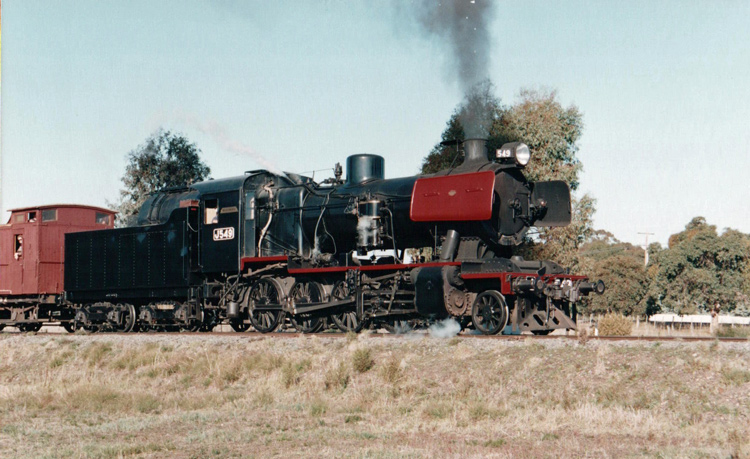 A closer view of J 549. 24 April 2000.
The afternoon sunlight glints off J 549 as she works upgrade into Maldon yard. 24 April 2000.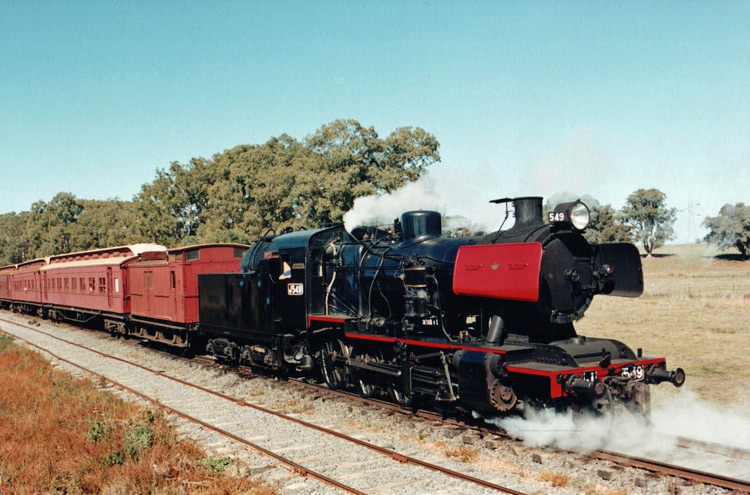 J 549 backs down the Maldon station road during shunting operations. 24 April 2000.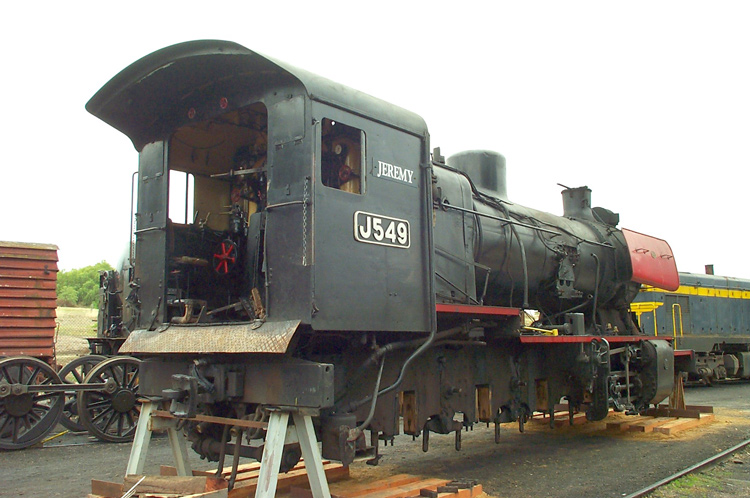 My thanks to Roy Bird for this view of J 549 under overhaul at Maldon on 30 May 2004.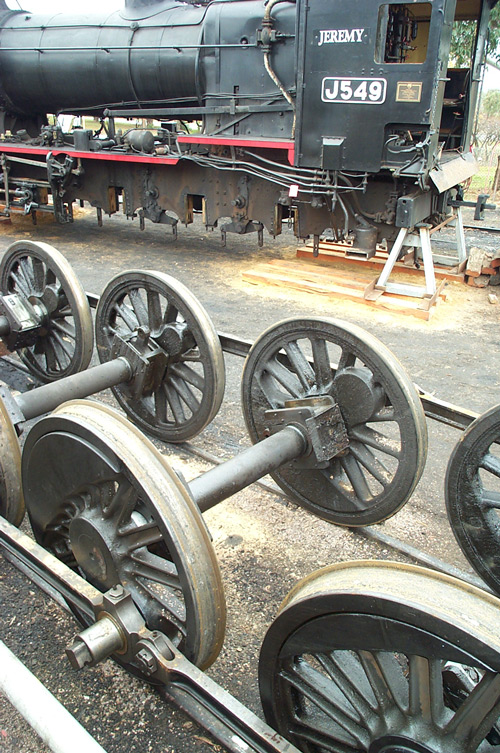 A second view contributed by Roy Bird showing J 549 under overhaul at Maldon on 30 May 2004.
References
a

L. Oberg, 'Locomotives of Australia', published by J. W. Books Pty Ltd, Brookvale NSW. 1982 reprint.

b

Banger, C. '50 Years of the J Class Locomotive', Newsrail, published by the Australian Railway Historical Society Victorian Division Inc., Volume 2, Number 3, March 2004.

c

John Royer, "The 2-8-0 Consolidation J-Class; the Last Victorian Railways Steam Locomotive",

an article included in "Model Railways in Australia, Issue 16" magazine.

d

Webmaster's observation or comment.
Page updated: 4 October 2013