H6

Plinthed in the town of Perth, Tasmania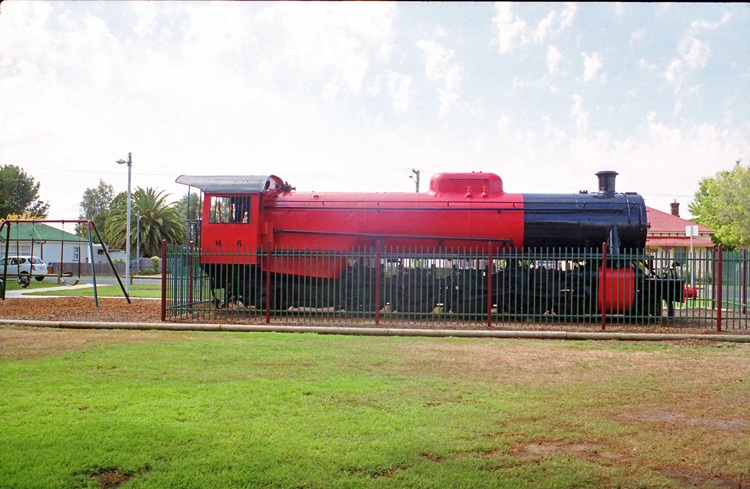 Anthony Winstone has provided this view of H6 (less tender) plinthed at Perth on 23 February 2007.
H6 appears to be well presented and recently painted, but the black smokebox has been extended in error back to the first boiler barrel ring.
H2 and H6 were the first TGR steam locos in the TGR red livery, which they acquired in 1956 for working the 2nd. Division Western Line Fast Mixed. a
Today H6 is preserved in a park at Perth (south of Launceston) wearing the TGR red livery, but is without a tender. (I am unaware of any spare surviving H-class tenders; perhaps a reader can advise what happened to H6's tender, or if any others survive. b )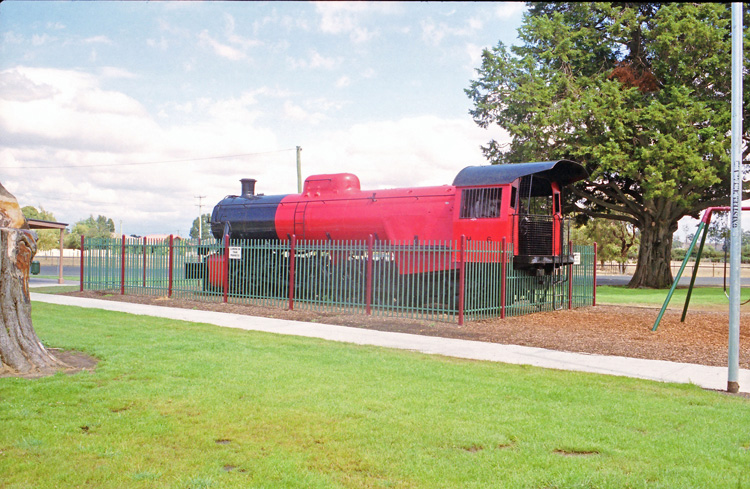 This rear view of tenderless H6 on 23 February 2007 is kindly provided by Anthony Winstone.
A small ladder extends into the cab, but the cab windows and locomotive proper have been barred / fenced to prevent access.
References
| | |
| --- | --- |
| a | Information provided by Melanie Dennis via email dated 14 July 2004. |
| b | Webmaster's observation or comment. |
Page updated: 2 December 2010