Fs 460

Bassendean Railway Museum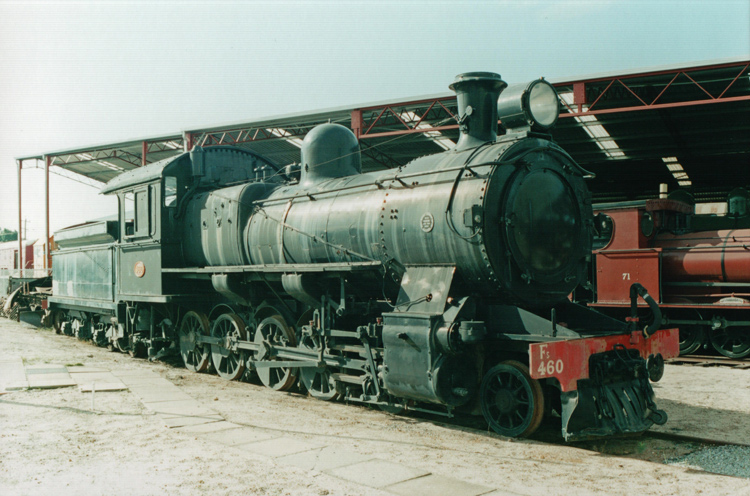 A scanned photo view of Fs 460 displayed at Bassendean on 9 May 2002.
Fs 460 was built by the North British Locomotive Company as their Builders Number 20096 of 1913.
It is displayed at the Railway Museum, Bassendean.
References
a

A. Gunzburg 'A history of WAGR steam locomotives', published by ARHS (Western Australian Division) 1984.

b

Gray. W. K., 'Guide to Rail Transport Museum, Bassendean, Western Australia',

Australian Railway Historical Society W. A. Division, First Edition November 1999.
Page updated: 27 November 2013